From The Day Kennedy Died to The Day John Lennon Died, Finestripe Productions has a track record in dissecting historical events that shook the world. Now it has turned its attention to the sudden death of 'the people's princess', Diana.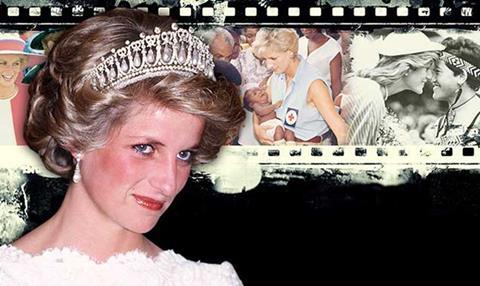 Diana: The Day The World Cried
Distributor Cineflix Rights
Producer Finestripe Productions
Length 1 x 60 minutes
Broadcasters ITV (UK); Smithsonian (US)
While many docs have focused on the now infamous road tunnel car crash in Paris, Finestripe's 1 x 60-minute Smithsonian Channel co-production Diana: The Day The World Cried focuses on the day of her funeral.
"There have been lots of films about the day she died," says Finestripe co-managing director and exec producer Sue Summers. "But no one has looked at the day of her funeral, when there was this great outpouring of public grief."
On the day itself, 1 million people lined the streets of London to witness the funeral procession, while 2.5 billion people around the world watched on television. Its national impact and international attention made it one of the most-watched events in history.
With the backing of Kensington Palace, Finestripe has secured previously unseen archive footage and exclusive interviews with key decision-makers involved with the funeral and contacts of the Princess of Wales, to shed a new light on her story.
"Her death and funeral were momentous for those of us who lived through it," says Summers. "We think we know the story but we don't. This film will explore the day from beginning to end, as well as the wider effects and impact Diana had on people."
Chris Bonney, chief executive of Cineflix Rights, which will distribute the documentary at Mip TV, commends the use of Finestripe's 24-hour narrative arc.
"Using that day as a device to tell a story is a wonderful way to do it. It's a strong spin and a different way to tell Diana's story," he says.
He is confident that the documentary will resonate with international audiences, having already secured pre-sales in Australia, New Zealand and some Scandinavian territories.
Bonney puts this down to international admiration for Diana. "There was a lot of interest in and sympathy for her situation, and the effect it had on the UK was followed intently by other countries."