Festival director Liz McIntyre on capturing non-verbal narratives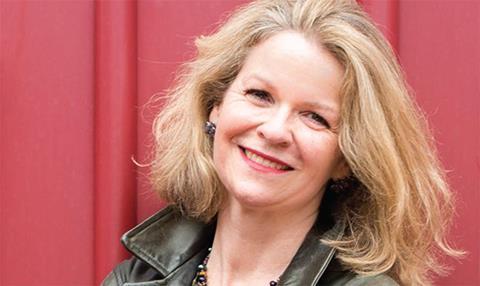 Along with millions of others on social media, I am transfixed by images of world leaders' body language, eager to analyse the gestures and facial expressions at odds with their words.
In documentary, the art of capturing and interpreting 'body talk' is in its prime.
With omnipresent access to private, work and public events, the filmmaker has fascinating new opportunity to record gestures of honesty, unease and defiance, and to be immersed in the moment.
Filming the action has never been more achievable technically, too, with the touch of a smartphone screen.
The documentaries shining through continue to be those made by directors who are embedded with those they film, who can relate to, understand and interpret the nuances of the community, class, culture, or country of their subject. Such skilful capturing of non-verbal – as much as verbal – narratives, has resulted in exceptional new stories about the human condition.
Doc/Fest's Film programme this year offers the richest range of expression through body language: be it a stare, a stance, a smile or wave of a fist. We feel the controlled fury in Strong Island to powerful effect, during Yance Ford's own examination of his brother's murder. As I watch the film, I cannot break from the steady gaze of Yance [pictured], connecting me – and all audiences - to him.
In Whose Streets, Black Lives Matter activists Sabaah Folayan and Damon Davis film neighbours reasserting civil power though reverse surveillance, as they watch and record the activity of police reinforcement.
Daisy Asquith uses compelling early archive in Queerama, with the accentuated expressions of the silent movie performer. Meanwhile, exaggerated and upfront twerking in Cori McKenna's Bruk Out! is presented as a celebration of female empowerment, where others might see a form of male objectification.
Then at the extreme, we witness total loss of body and mind control in Florian Habicht's Spookers, as New Zealanders act out their primordial fears to alleviate them, emboldened by their zombie disguises.
Subjects explored by relevant and authentic voices are having powerful impact on all platforms and in all forms. In the Alternate Realities programme, we experience first hand the effect of facial expression in infant cognitive development in Nicole Jackson and Francesca Panetta's virtual reality First Impressions, where we have the chance to see through the eyes of a baby and react to parental care.
Recently aired in the UK, the BBC's Bafta winning constructed factual series, Muslims Like Us (Love Productions), is testament to the effectiveness and importance of bringing the right team and contributors together.
In the Craft Summit, Elizabeth Klinck and Fernanda Rossi include motivation and kinesics in their 'Art of the Story' discussion, celebrating outstanding visceral works at Doc/Fest.
In an age awash with alternative facts, as we turn to trust our instincts of interpreting the unsaid just as much as the said, never has the documentarian been more vital and impressive in the telling of real stories.
Elizabeth McIntyre is chief executive and festival director of Sheffield Doc/Fest