Hong Kong's combination of neon towers and bustling night markets made it a perfect backdrop for Lucky Man series three, says Richard Fell
Production company Carnival Film and Television in association with POW! Entertainment Inc
Commissioner Anne Mensah
Length 8 x 60 minutes
TX 9pm, Friday 20 July, Sky 1
Executive producers Richard Fell; Gareth Neame; James Nesbitt
Co-executive producers Stan Lee; Gill Champion
Directors Andy Hay; Justin Molotnikov; Philip John; Louise Hooper
Producers Ken Horn; Alliea Nazar
Writers Tom de Ville; Catherine Tregenna; Stephen Brady; Tom Grieves; Ben Tagoe
Post house The Farm
Every decent graphic-novel or comic-book superhero needs an origin story and an eternal fiendish nemesis – Batman has the murder of his parents and his battle with Ra's al Ghul – and so it is with Lucky Man.
After two series of trying to come to terms with his 'lucky' superpower, DI Harry Clayton has finally realised its destructive power after losing his family and the possibility of true love. He must now discover the power's origin and face down his ultimate nemesis, Samuel Blake.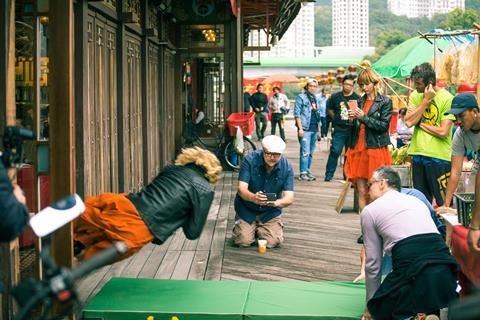 In approaching series three, we discussed with Sky head of drama Anne Mensah how to put a fresh twist on the show, which would make it deeper emotionally and expose Harry to new kinds of moral quandaries and epic battles.
Working with the writing team, we decided we needed to look at the history of the power-giving bracelets and why they had become so out of balance. So we made the decision to go to China, where they were forged in the 6th century.
Hong Kong is a film-maker's dream, with dazzling neon towers glaring out over the harbour and fishermen in ancient skiffs who dodge the supercharged speedboats of the mega-rich.
It's filled with steamy, sweaty, bustling night markets, where Chinese chefs conjure extraordinary flavours in flaming woks, and forests of domestic high-rise flats, which look like a giant set of dominoes ready to tumble onto the busy streets below. It was an obvious place to set the story – like walking onto the set of Bladerunner or Ghost In The Shell.
"Our first recce was incredibly exciting. We were like children in a sweet shop, eyes popping out on stalks – how would we fit it all in?"
Part of Lucky Man's identity is a result of the meticulous care taken when shooting in London. Having lived here for 30 years, I often felt that the energy and beauty of an ancient and modern city endlessly wrestling with itself had never quite made it onto our screens. Everyone has a different city of London, and we prided ourselves on trying to depict that particular one.
It was a big risk going to a different city to kick off the new series, but Hong Kong – a gateway to the past, the present and the future, where cultures collide – seemed to complement London perfectly.
Lucky break
Having never filmed in Hong Kong before, we were fortunate that our head of production at Carnival, Charlotte Ashby, was fluent in Mandarin.
Our first recce was incredibly exciting. We were like children in a sweet shop, eyes popping out on stalks – how on earth would we fi t it all in? Hundreds of photos and video clips later, we went back to London to discuss how best to use this visual feast.
Shooting in Hong Kong was something else. Our heads of department staffed their teams with local crews, who were brilliant – their experience on a range of shows was enormously helpful.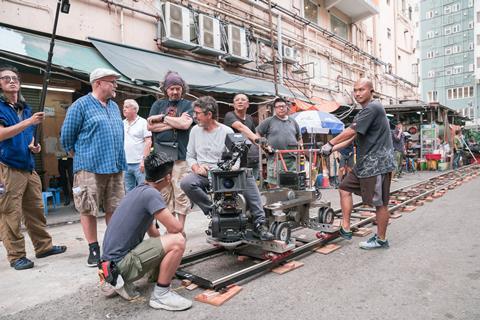 Filming in a foreign country is always nerve-wracking, not just because of the language issues, but also custom and practice. You need clear lines of communication and the team made sure protocols were in place from day one.
Shooting on location in one of the world's busiest cities was demanding, to say the least. We didn't have the budget to close all the locations we were in – and why would we want to anyway? We would have lost all the texture and authenticity if we had.
For example, we were filming a chase scene through the Temple Street market. Mindful of the welfare of the public and our cast and crew, imagination and the ability to adapt and improvise were crucial. The cast were magnificent – James Nesbitt in particular was incredible at delivering what the script asked of him under conditions that would try many a performer.
Richard Fell - My tricks of the trade
Be ambitious and don't settle. Make it the biggest or the best show it can possibly be.
Be truthful to the writer's vision and the characters' motivation.
Be thorough. Audiences demand you think through every moment in the minutest detail. Planning is everything.
Be attentive. Pull together the finest, most creative team you can and listen to every single member. A good note is a good note, wherever it comes from.
Be honest. Listen to that voice in your head when it's whispering 'that's just not good enough'.
We filmed several key scenes with complicated stunt work, on or by the water at night. Without a doubt, the combination of water, stunts and night time is the most challenging there is. But it was worth it – the scenes look stunning.
We also had one of the UK's finest DoPs in Tim Fleming. Not only does he have a true artist's eye but he and director Andy Hay worked incredibly imaginatively to not only capture what was required from the scenes, but to place them in the awesome setting of Kowloon harbour at night.
TRAVELLING LIGHT
Andy Hay - director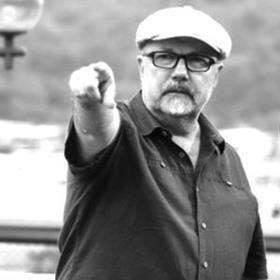 I had never been to Hong Kong before. Whatever visual or verbal reference you may have for this city, nothing quite prepares you for the experience of actually being there. It's a teaming, humming, jostling, visceral world.
DoP Tim Fleming and I chose to shoot the 11-day adventure with a minimum of fuss – apart from a couple of days using the Techno 30 crane. We took with us two Alexa Minis, a full range of Cooke 5 lenses and the odd soft-focus filter for close-ups. The lighting rig was minimal – Tim's a big fan of LED.
We wanted to be as light of foot as possible – it's a very busy city and getting around takes time.
The daylight in Hong Kong in November and December is perfect – contrast and colour tones are peachy. It seemed almost anywhere we pointed a camera, it looked stunning.
We shot time lapses and some GVs on my Nikon D800 (with Nikon 14-24mm, 35mm and 85mm lenses).
This was mostly for expedience, due to the time of day or because hanging out of a 27th-fl oor window or leaning over a vertiginous parapet wall with a DSLR was simpler and safer.
TEMPLE STREET MARKET
Shooting at night had its own idiosyncrasies and rewards. Filming after sundown in Temple Street market, the myriad of coloured back lighting and front and side fills offered by the neon forest was enough to allow almost any lens the latitude on the mighty Alexa Mini to do what we wanted, even at 50fps.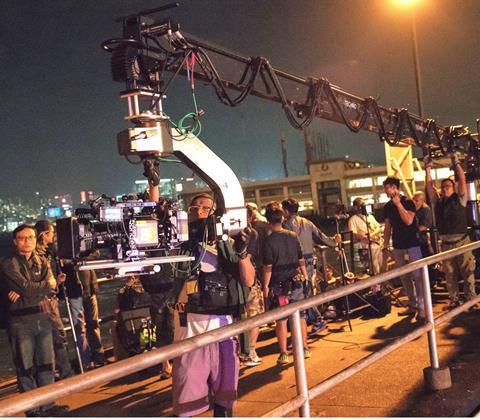 I have a lasting memory of James Nesbitt, flushed with the kick of filming in this thronging Hong Kong night market, marvelling at our fortune to be shooting in such a location.
The entire cast and both the Hong Kong and UK crews were fantastic. Tireless and enthusiastic, they made the tightly scheduled shoot a pleasure – even filming a tricky stunt sequence at 3am in Victoria Harbour.