Group of 76 pen letter to drama execs demanding more primetime opportunities for women
A group of more than 70 female writers has accused UK drama bosses of failing to give them opportunities to 'graduate' from soaps to flagship primetime shows.
In an open letter to TV drama commissioners, 76 women, whose work ranges from EastEnders and Casualty to Midsomer Murders, Hollyoaks and US series How To Get Away With Murder, claimed British drama is "overwhelmingly written by men".
The letter was prompted by a recent ITV drama release that set out 10 upcoming shows for 2018, but featured just one written by a woman – Gwyneth Hughes' adaptation of Vanity Fair. The broadcaster has since announced a second series of Kate Brooke's detective drama Bancroft.
The signatories, who include The Coroner creator Sally Abbott, writer and actress Sarah Solemani and Debbie Moon, who devised CBBC's Wolfblood, said there is an "untapped resource" of female writers who have cut their teeth on soap operas, yet are locked out of primetime dramas.
They highlighted BBC1's Silent Witness, which has had just five female writers in 20 years, and Doctor Who, which ran for five series from 2009 without a single episode written by a woman.
"Once you get past children's and long-running series, a very small percentage of female writers are breaking through"
Ellie Peers, Writers' Guild
The writers also pointed to the "disproportionately large" gap between the number of series from women that enter development and those that get made.
Writers' Guild general secretary Ellie Peers said she had been concerned about a "glass ceiling" at the PSBs for several years: "Once you get past children's and long-running series, a very small percentage of female writers are breaking through."
In May, the Guild will publish a study of the gender balance of TV and film drama writers over the past decade.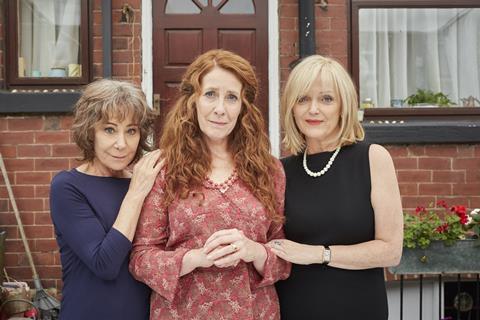 Of the 20 primetime dramas aired so far in 2018, just two – Heidi Thomas' Call The Midwife and Kay Mellor's ITV series Girlfriends – were created by women, with ITV's Next Of Kin bridging the gender divide with husband-and-wife team Paul Rutman and Natasha Narayan.
But broadcasters are promising change. ITV head of drama Polly Hill said the list referred to by the writers is only part of the picture and that four new dramas written by women will be revealed soon.
"As we look to offer audiences the greatest range of drama, we will always support and commission female writers and take representation on- and off-screen seriously," she said.
Change afoot
BBC1 drama head Piers Wenger said women have written more than 40% of the drama he has ordered since taking up the role a year ago.
Highlighting writers such as Anna Symon, who recently scored her first original series, BBC1's The Wilsons, he said: "It used to be that continuing drama was the only place to get a BBC1 gig as a new writer, but it's not as binary as that now."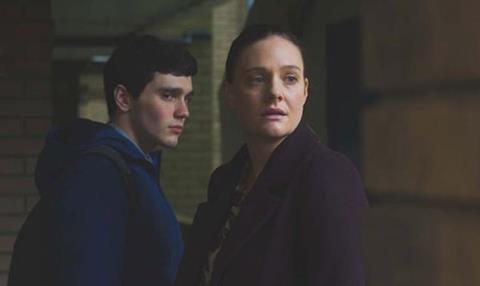 Wenger also revealed that women had written "a number" of the scripts for Chris Chibnall's forthcoming debut series of Doctor Who. "Having a diverse team on that show feels appropriate, important and essential," he said.
Channel 4, which has aired only two primetime original drama series written by women since 2004 – Sugar Rush in 2005 and last year's Born To Kill – recently announced three female-led projects, including Lucy Kirkwood's Chimerica, and is set to unveil a four-parter from a female writer.
Forthcoming returners Humans and Ackley Bridge will feature four and five female writers respectively, while women are writing all three scripts on its revamped new talent strand 4Stories.