Bafta- and Emmy-winning costume designer whose career spanned Prime Suspect and Accused to Elizabeth I and Our Mutual Friend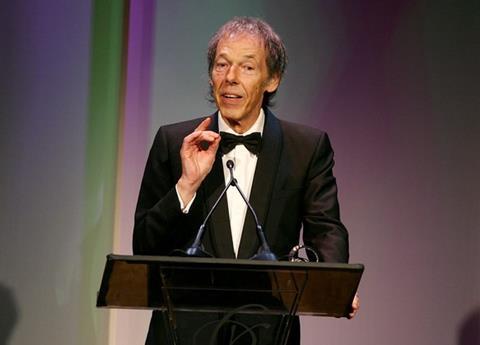 Costume designer Mike O'Neill has died at the age of 72. His wife Samantha Horn and screenwriter Sandy Welch reflect on his life with the help of former colleagues and actors.
Mike O'Neill started life on a Manchester council estate, the eldest of a Catholic family of seven children. An early show business influence was his mother, a former Tiller girl, who taught him to tap dance, sprinkling sugar on the kitchen floor.
Aged twelve, he was picked by the local priest to attend a Jesuit seminary which he survived for only three years. To his family's dismay, Mike was intent on forsaking the church for the theatre.
After studying theatre design, Mike joined the Royal Shakespeare Company in 1966, staying there for twelve years as assistant to the Head of Design, specialising in costume. He worked on many of the most famous of the RSC's 1960s productions, including Peter Brook's The Dream, Buzz Goodbody's Hamlet and Trevor Nunn's Revenger's Tragedy.
RSC designers were 'lent out' to film productions, one of which was Polanski's Macbeth. These experiences propelled Mike's switch to filmed drama and heralded a long and successful career in both contemporary and period drama, that spanned two major Helen Mirror dramas: Prime Suspect and HBO's 2006 Emmy-winning mini-series Elizabeth I.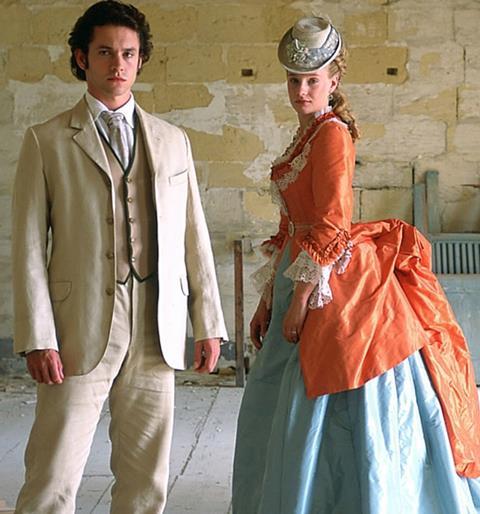 Select filmography
Accused (BBC, 2012)
The Damned United (BBC Films, 2009)
Mansfield Park (ITV, 2007)
See No Evil: The Moors Murderers (ITV, 2006)
Elizabeth I (HBO, 2006)
North and South (BBC, 2004)
Daniel Deronda (BBC, 2002)
Our Mutual Friend (BBC, 1998)
Prime Suspect (ITV, 1992-1995)
GBH (Channel 4, 1991)
Mike's approach to costume was both serious and simple. The characters all had a story to tell.
Their costumes should hold stories and should appear 'lived in' by real people. Alex Fordham, costume assistant on Elizabeth I observed: "Although his taste was refined, his choices of fabric lustrous and in jewel-like colours, Mike's costumes were there to serve the drama, nothing else. He was completely unsentimental about them. As pretty things on mannequins, they were uninteresting. On an actor, inhabiting their character - that is what they were for."
Mike had a mischievous sense of humour and liked to confound expectations, his gently eccentric demeanour seemingly at odds with a vivid Mancunian bluntness.
Angels Costumes chief executive Tim Angel recalls: "I remember our first meeting with Mike as if it were yesterday. Richard and I turned up, introduced ourselves and asked him why he wasn't using us. He told us in no uncertain terms as only Mike could. We apologised and thereafter started a relationship that would see us working together for four decades. Mike was so much part of Angels growing. I will miss not talking football with him."
Mike was especially empathetic with actors. Prime Suspect 2 was Colin Salmon's first job in front of the camera. He remembers Mike's fittings, often the first port of call on any production, the patience and time spent exploring his character. Mike gave him great confidence - and a pair of brown leather brogues with commando soles that he later revealed to be the ones worn by Sean Connery for stunt work in Indiana Jones and the Last Crusade. Colin has worn the same style shoes ever since.
"Mike's artistry, ambition, use of colour and attention to detail helped me find Gwendolyn. The intense weight, stifling tightness of the dresses, the feeling of being strangled by the most beautiful flowering shrub, taught me more about that character and her impossible prison than hours of rehearsals could have achieved.
"The extraordinary beauty and complexity of his vision for Gwendolyn left a powerful impression on me: young and a bit lost in the industry and in need of inspiring and kind teachers."
Romola Garai
Actress, Daniel Deronda
Mike's theatre experience enabled him to handle vast casts and teams of crafts people. Intellectual without being pedantic, scholarly without being stuffy, the meticulous detail that went into a queen's robe would also be applied to the poorest characters.
On Our Mutual Friend and North and South, writer Sandy Welch was impressed with the care Mike took with the poorest and smallest characters and the relish with which he dressed the armies of 'poor': those inhabiting the shadows of Dickens' Thames and the Northern industrial textile workers, their costumes tinged with blue and terracotta dyes. The little children and babies – literally, the voiceless - were all considered to have a soul and given special care.
Mike's team was similarly thoughtful and highly skilled. (His wife Samantha Horn shared the 2006 Primetime Emmy for Elizabeth I.) On a busy and often fraught film set, the last post between the actors and the camera is the costume trailer. Mike's team would create a relaxed, slightly bohemian atmosphere: a calming and respectful place from which the actors were released to realise their characters.
Of the many tributes from colleagues , there are two words most frequently used to describe working with Mike: 'inspiring' and 'confidence' - not just for the actors and crew but especially for those who considered themselves fortunate to become part of his team.
Alex Fordham, now working on Game of Thrones, remembers Mike loving tangible skills such as embroidery, millinery and tailoring. But he mostly appreciated the intangible, the whirl of ideas, the fun to be had bringing dreams to reality and the sheer pleasure of watching a good actor on form.
Mike won the Royal Television Society award for Our Mutual Friend (1999), the BAFTA award for Charles II the Power and the Passion (2003) and the Prime Time Emmy and Costume Designers Guild Award for Elizabeth I (2006/7).
He is survived by his children, Finnian O'Neill, Aifric O'Neill, his wife Samantha Horn and son Gabriel O'Neill.