The script for Stephen Poliakoff 's semi-autobiographical series was characteristically dense with detail – our biggest challenge was making sure nothing was missed, says Helen Flint
Production company Little Island Productions
Commissioner Lucy Richer (BBC)
Length 6 x 60 minutes
TX 9pm, Wednesday 22 May, BBC2
Executive producers Helen Flint; Hilary Bevan Jones; Suzan Harrison; Stephen Poliakoff
Writer/director Stephen Poliakoff
Producer Jean Holdsworth
Post house The Farm
Writer and director Stephen Poliakoff 's latest series, set in England in 1958, brings together three major strands: racism against minorities, the Cold War, with its whirling conspiracy theories and threat of nuclear extermination, and the birth of modern communication.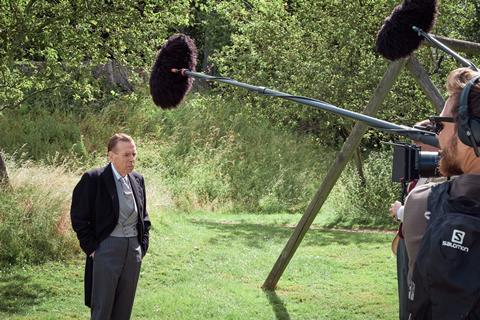 Our lead character Samuel Petrukhin, played by Toby Stephens, is an amalgam of Stephen's father and grandfather, who owned a factory in North London where they developed the first hearing aid to have a volume control.
They went on to invent the original pager, which was adopted by St Thomas' Hospital in London. In the factory, they employed several deaf people and, during their lunch breaks, they would experiment with sounds and vibrations to find out which ones might be accessible to them.
Casting deaf actors
In Summer Of Rockets, Samuel is obsessed by the British upper class, their homes, clubs, finery and social calendar. We first meet his family in the Royal Enclosure at Goodwood Racecourse along with Kathleen (Keeley Hawes) and Richard Shaw (Linus Roache).
The two families become entwined, and Samuel soon finds himself embroiled in a conspiracy and doesn't know who he can trust.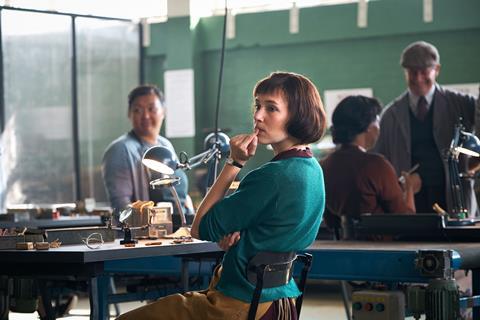 The casting of the younger leads was tricky as Samuel's daughter Hannah is 18, his son Sasha is nine and Hannah's friend Esther, who works in the factory, is deaf. Casting director Andy Pryor and his team miraculously found our Esther, Rose Ayling-Ellis, by advertising on the BBC2 programme See Hear.
Toby Woolf (Sasha) and Lily Sacofsky (Hannah) were the next two gems he found and, after a couple of recalls, we knew we had a special young cast.
One unexpected problem was that Rose needed to learn British Sign Language (BSL). This has never been taught in formal education and has therefore developed informally, varying from region to region.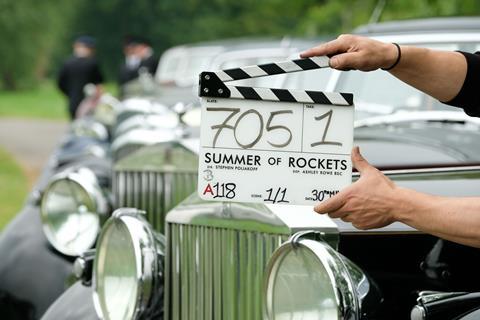 Over the past few years, researchers have found that a shift has taken place in signs used by different generations as younger people abandon the traditional BSL signing used by older signers. As Rose doesn't use BSL in her day-to-day life, we needed an expert signer on the floor whenever her character spoke in 1958 BSL. Rose also needed to be able to understand
Stephen and the crew, so we had a modern interpreter too. The crew really enjoyed working with Rose and her team and, within a couple of weeks, pretty much everyone knew how to say 'good morning' in sign language.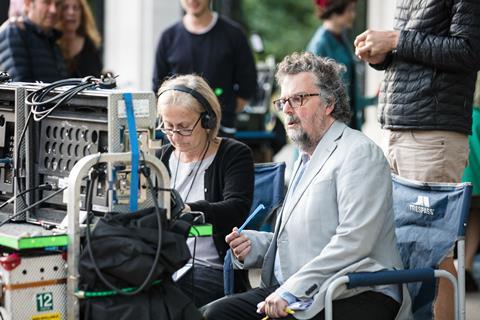 Most of the extras in the factory scenes were also deaf, and during a lunchtime scene in which they hold sound machines to their chests to feel the vibrations of the music, it was obvious how much they were enjoying themselves. However, the noise was deafening for the hearing crew.
The good challenge with Stephen's work is that it is dense – at first read, you can't appreciate the detail required to realise the script. Every day, our wonderful designer – the late Michael Pickwoad – and I would do a page turn for the coming day's work to identify any tiny but vital scene description we had missed.
We would often spot something, be it in a speech or deep in the scene direction. Such detail is the hallmark of Stephen's work and hopefully we managed to find them all.
Helen Flint - My tricks of the trade
Production is essentially an organic unit. As a producer, a principal responsibility is to support the director, writer, cast and crew.
Choose the best talent but also look for the best team players.
Get together all scripts before prep starts.
When a budget is being finalised, decisions that will affect the script should be made as soon as possible, and in collaboration with the production team, the writer and the script team. This ensures that the best creative solutions are found.
Scheduling must be realistic, with solid contingency plans in-built where possible.
It's essential that cast and crew are well fed, warm and watered. Decent catering is important.
Recreating London in 1958 is tough and we had all the normal hurdles to overcome. But the most unusual problem we had to solve was how to film on The Mall outside Buckingham Palace in the middle of summer.
With a meagre vehicle budget, we parked half a dozen vintage cars on The Mall and the crew shot a tonne of plates so we could replicate the cars and extras in post.
We also had to remove 21st century furniture and road signs, along with joggers and cyclists who preferred exercise over a Sunday lie-in.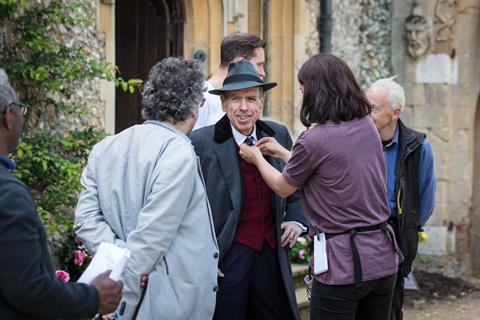 Due to the 4am start, with a turnover at 5am, we could only manage to dress and make up 30 cast and extras, which included 10 debutantes waiting to enter the palace and a cluster of policemen and chauffeurs. This meant more replication of debutantes leaving their cars and walking towards the palace would be required.
By 9.30am, we were supposed to move back to the facility vehicles to shoot inside the family car, but a military flypast and four sets of regiments on horses readying for a parade put paid to that. So we stayed still and by 10am there were hundreds of tourists taking selfies with period cars and policemen.
We got it all done, but only just.
EVOKING THE COLD WAR ERA
Ashley Rowe - director of photography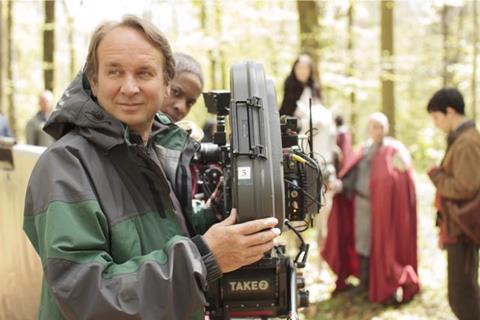 I have been cinematographer on Stephen Poliakoff's last three productions, and Summer Of Rockets is the most visual, so we strived to film it in a cinematic way.
Stephen and the production designer, the late Michael Pickwoad, chose stunning locations to tell the story. And the scale of these locations meant we needed big lighting rigs, which had to be pre-rigged early in the morning and de-rigged after wrap to keep on schedule.
The title Summer Of Rockets informed my lighting style and the summer of 2018 was the most brilliant of seasons, making our exteriors glorious.
The interiors replicated natural sunlight, always considering the time of day. I was keen to explore the look of the 1950s, so we researched archive colour footage from the time, and found that the images had enhanced rich colours brought on by the ageing of the film.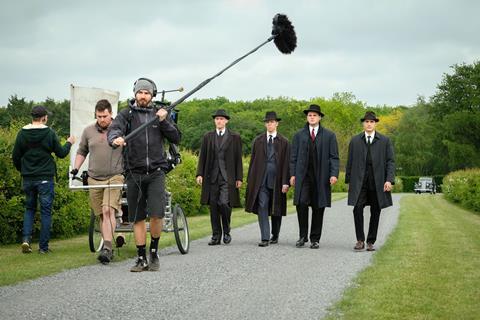 The location colours are muted, but with reds and greens enhanced. We managed to add a splash of colour to kick out, whether flowers, a colourful costume, or a cushion.
Stephen has a distinctive style of framing characters. We never frame an over-shoulder shot, and the eyelines are very tight to the lens. Stephen's reason for this is that he wants images to be our character's point of view – we don't have a shoulder in shot when we look at things.
Our camera also moves in an elegant way; never intrusive, but gentle and emotive. So many dramas have camera moves that distract and become evident to the viewer, which can take you out of the moment.
Summer Of Rockets is Stephen's own family story and his most heartfelt yet. For me, this is my most adventurous piece of work to date.