Alongside all the CGI and futuristic technology in Channel 4's £41m co-production with Hulu, it was important to keep the focus on the human story, its creators tell Gabriel Tate
Production company Westward Productions
Commissioners Simon Maxwell, Beth Willis (Channel 4); Craig Erwich, Beatrice Springborn (Hulu)
Length 8 x 60 minutes
TX 9pm, 1 November, C4
Exec producers Beau Willimon; Jordan Tappis
Directors Agnieszka Holland; Daniel Sackheim; Ariel Kleiman; Deniz Gamze Erguven
Series producer Joseph Incaprera
Writers Beau Willimon; AJ Marechal; Francesca Sloane; Julian Breece; Carla Ching; Christal Henry
VFX Shade VFX; Scanline VFX; Folks VFX; Digicore VFX; Atomic Fiction
CGI Twisted Media
Post Light Iron Digital
Space exploration is a risky and expensive business, both in the real world and in television drama. Take The First, the debut drama from Jordan Tappis and Beau Willimon's Westward Productions.
Created by former House Of Cards showrunner Willimon, the series follows a 2031 mission to Mars over eight episodes and is rumoured to have cost $54.6m (£41m).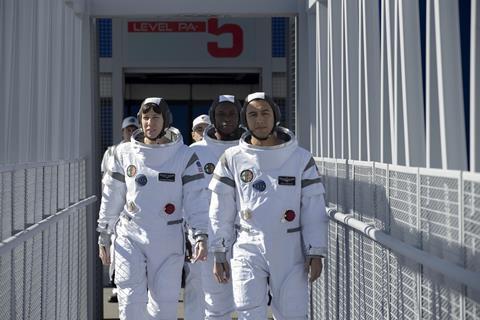 While a long way from Nasa's annual $18bn (£13.7bn) budget, this represents a hefty show of faith from co-commissioners Channel 4 and Hulu in a project whose US premiere raised eyebrows for its surfeit of earthbound drama and lack of space exploration.
Tappis, exec producer on the series, acknowledges the gamble and explains the reasoning.
"The First is about the first human mission to Mars, with the accent on 'human'. It's a drama about ordinary people and the sacrifices they make to achieve something extraordinary. Although there is science and fiction, this isn't 'science fiction'. We wanted to show how hard it is even to get to the starting line."
Central to the human side of the drama are Natascha McElhone's awkward visionary Laz Ingram, the driving force behind the venture, and mission leader Tom Hagerty (Sean Penn), balancing his sense of destiny with his obligations as father to a troubled daughter.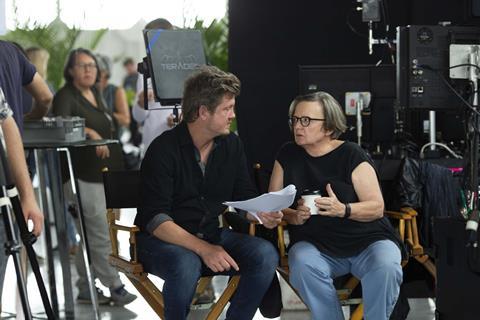 "Journeys inward can be just as vast and perilous as any journey to another planet," says Willimon.
"Tom is a hero, but deeply flawed. You need an actor with Sean's range and level of commitment to tap into the ugliest, most difficult aspects of a human soul, while also convincing you Tom deserves to lead a mission to Mars. And everything Natascha brings as a person makes you root for a character who can be difficult to relate to at times."
Work on the story began three years ago, although Willimon's interest in space travel has far deeper roots. "My dad was chief engineer on a nuclear submarine and when I was four, he took me onto one – it felt like a rocket built to go underwater," he says.
"He would go on tour for months at a time and we had no contact with him. I'd draw cross-sections of that submarine, wondering where in the world he was. That instilled a passion for stories about people on journeys, having adventures and pushing the limits.
"Mars is the latest iteration of a very old story going back to the first cave people walking out and wondering what was over the horizon."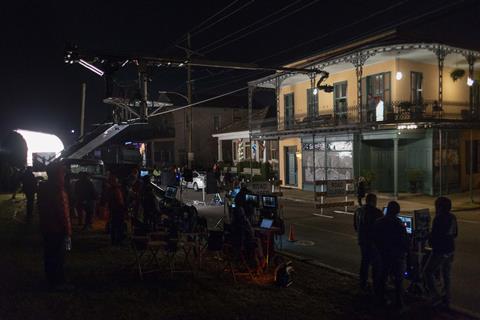 Setting the series in the near future brought the problem of advancing technology while ensuring it remained tangible and recognisable – there's no warp speed in 2031. The answer, unexpectedly, lay in the past, through conversations with experts including futurist Amy Webb (see below).
"We started the process by going backwards," says Tappis. "What did the world look like 13 years ago? What major technological advances have we made since 2005? We settled on two areas of focus – communications and cars – where the eye can see the evolution of technology.
"We built an autonomous electric car from the ground up in partner ship with Landrover. We came up with a similar augmented reality invention to Google Glass, but integrated. Building on Siri and Alexa, we also decided that the environment would mainly be smart – that you'd use voice commands to tell everything what to do, from the house to the office to the car."
PREDICTING THE TECHNOLOGY OF THE FUTURE
Amy Webb, futurist and consultant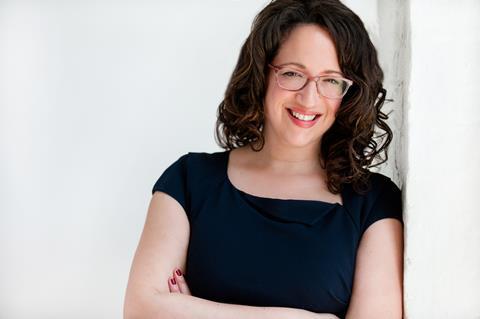 My day job is to collect data and model out future scenarios, so we can make better decisions in the present, but on The First I met with the team to help imagine the year 2031. Part of that was looking at different conceptual designs for tech you see in the show, from tablets to autonomous cars.
The goal wasn't to create some fantastical sci-fi world, because we're only looking a decade or so into the future. They wanted it to feel relatable – so the tech doesn't take over the story from the characters.
One of the first questions was whether there would still be mobile phones. All the models suggested not. But if there aren't phones, how are people communicating? This is where the smart glasses came in.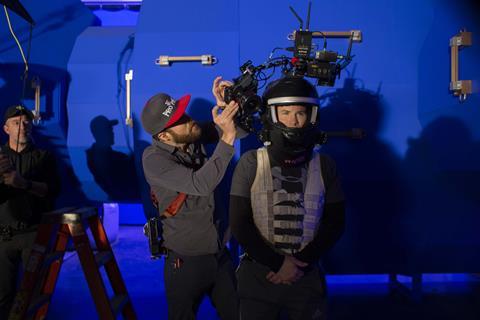 We had long, nerdy debates about retinal projection, level overlay, bone conductors and haptic sensors. Some of the initial renderings looked more alien and cooler, but I felt they were implausible. Instead, you see boring-looking glasses that are much more likely to be our future.
I'm a pragmatist, so I'm not optimistic about the future, but I'm not pessimistic either. In my work, we model optimistic, pragmatic and catastrophic scenarios – but, ultimately, if we want to live in the most positive version of our futures, we have to make a decision to work on it, rather than just let technology happen to us.
There's a lot to think about.
There were also lengthy consultations with astronauts and representatives of both Nasa and private space agencies to ensure the space mission aspects of the show were accurate and plausible.
"Nasa was an open book for us," says Tappis. "They understood that our goal was to tell a great story and inspire people. Inspiration is the currency Nasa deals in, so the more we can inspire people to become interested in space, the more likely they are to get public support and funding for future missions."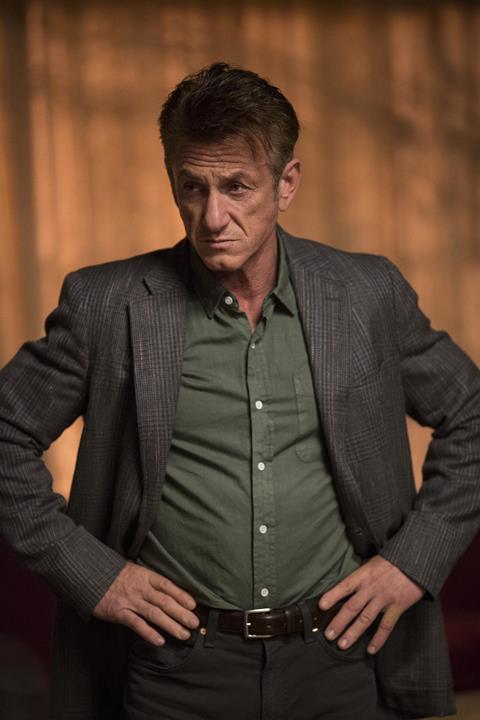 Mission control is in New Orleans, a location chosen for both creative and pragmatic reasons. "We made Baltimore into Washington DC for House Of Cards, but we always knew we weren't filming the place itself," says Willimon.
"This time, we wanted the location to be a character. There's quite a bit of space activity – Nasa is building rockets in New Orleans – and The First is not a cheap show, so you get everything you can out of every penny. Louisiana was competitive on tax credits, so adding that all together made sense."
The city was also chosen with an eye to the future and the possibility of a second series, which would spend a considerable amount of time on Mars.
"I wanted to juxtapose Mars and Earth," says Willimon. "Mars has great geological diversity, but on the whole, it's dry, red and cold. New Orleans is a city teeming with life and a pervading sense of magic, mystery and promise. That makes for a wonderful contrast."
Although the surface of Mars makes fleeting appearances in the first series, shot in Chile's Atacama Desert (complete with CGI dust devils), Willimon's team is already scouting out possible locations for the future.
"You'd have to confront microgravity in transit and then one-third gravity on the surface of Mars – The Martian skipped that completely," he laughs. "It would create a whole host of challenges. We hope we get the chance to figure them out."
MISSION IMPOSSIBLE
Simon Maxwell, head of international drama, Channel 4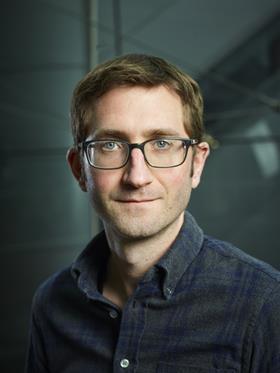 The First provides a rebuttal to anyone who claims that making TV shows is not rocket science. This show's centre of gravity is not so much space and space exploration as the human capacity to achieve the barely imaginable.
It is about the kind of character who can stand here on Earth and look out towards that distant red dot and vow to bridge the distance to get there. It is about what that journey might cost.
PIONEERING FEAT
As one of the main characters in the show, Laz Ingram, says: "The colonisation of Mars will be the greatest pioneering feat in human history."
At times the show has felt very much like that. A show that is about the collective power of human endeavour has required a lot of that same endeavour. It also requires a similarly pioneering storyteller to take on the challenge.