In telling the story of a crucial time in Russian history, one of our biggest challenges was to convey the sheer opulance of the ruling Romanov family's lives, says Hereward Pelling
Production company Nutopia
Commissioner Netflix
Length 6 x 60 minutes
TX 3 July
Executive producers Ben Goold; Jane Root
Directors Adrian McDowall; Gareth Tunley
Showrunner Hereward Pelling
Writers Sasha Hails; Dana Fainaru; Christopher Bell
Post house Encore
The Last Czars is history at its most epic; an unstoppable train crash that brings together some of the most infamous names in modern history: Czar Nicholas II, his wife Alexandra, Rasputin and, ultimately, Lenin.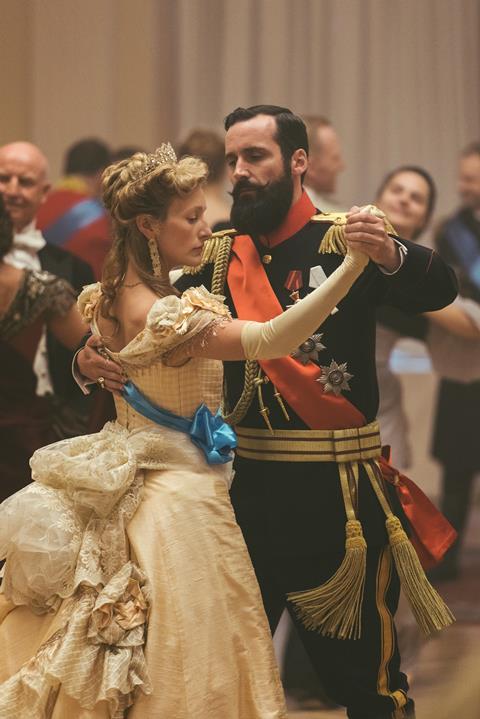 It's also the story of the richest family in the world. The Romanovs had palaces by the dozen, a wealth of jewellery, Fabergé eggs and yachts. That was our first challenge – how would we capture the opulence and madness? The answer was unusual and exciting.
The Last Czars was ordered as a drama documentary, but Nutopia made the bold decision to hire a full drama team, including writers, and make it almost entirely scripted.
Now we just needed some locations fit for kings. In hiring Baltic Film Services as our location partner, we struck gold. Operating out of Latvia, Estonia and Lithuania, Baltic helped bring Russian-set epics War And Peace, Chernobyl and Catherine The Great to our screens.
When I saw the first location we'd be filming at, Rundale Palace in Latvia, my jaw dropped. "What's this going to cost us?" I asked line producer Steffan Boje.
"Hereward," he drawled. "You can't stint on palaces." Rundale Palace has an understated 138 rooms and could give Versailles a run for its money.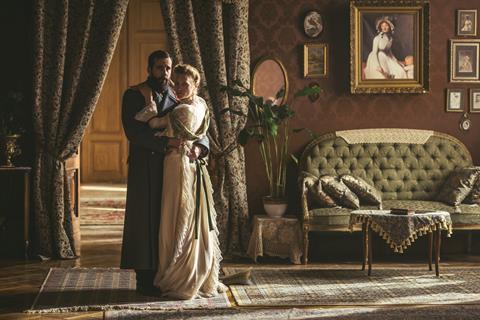 It was designed by renowned architect Francesco Bartolomeo Rastrelli, who also gave life to the Winter Palace in St Petersburg, and like its Russian sibling, Rundale drips with gilt, chandeliers, ballrooms and corridors that stretch for miles. In short, it was ideal.
But as ever in television, there was a catch: Rundale is also a popular tourist attraction, and we couldn't shut it down. And so, on day one of principal photography, we found ourselves locking down bedrooms, corridors and stairways an hour at a time, holding back a curious horde of Japanese tourists.`
They got tantalising glimpses of the birth of Anastasia, Alexandra of Hesse in full bridal wardrobe and, perhaps most extraordinary of all, Rasputin being buried in the landscaped gardens. Our next locations took us over the border to Lithuania. Verkiai Palace became the Moscow residence of Count Yusupov, the man who murdered Rasputin.
Hereward Pelling - My tricks of the trade
Hire an intimacy coach for sex scenes.
Trust local talent.
Spend your money on locations and great lenses, not expensive cameras and toys that never leave the truck.
Be bold. We cast UK actors with regional accents.
Drama docs shouldn't be afraid of real drama, dialogue and performances. History provides the greatest lines ever written.
Dig deep for talent. Susanna Herbert (our Alexandra) is one to watch.
At Traku Voke, a wild stately mansion, the art department meticulously recreated Alexandra's infamous Mauve Boudoir, including her unintentionally ironic painting of Marie Antoinette.
Rumsiskes, an open-air museum with more than 150 genuine 19th-century wooden huts, fully dressed with period furniture and utensils, became the perfect setting for Rasputin's Siberian village.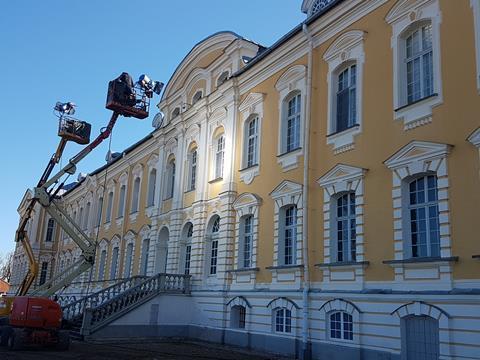 In the heart of old Vilnius, we filmed the carriage explosion that kills Grand Duke Sergei Alexandrovich, while the Orthodox Cathedral of The Dormition of The Theotokos provided stunning backdrops for Czar Nicholas' coronation, although we almost ran afoul of a problem all new Czars must have faced: the crown was too small.
We had one specially made in America and it was by far the most expensive prop, but that didn't stop me grabbing a pair of pliers to desperately bend the rim wider so it would fit our Czar Nicholas (Robert Jack).
Recreating history
There was only one location we built from scratch: the cellar of the Ipatiev house, where the Romanov family were executed by Bolshevik soldiers.
As a team, we'd watched every filmic iteration of the infamous massacre, and almost all were shot when it was still okay to place a group of children and adults in a windowless vault and fire off a barrage of blank rounds.
The danger of close-proximity wounding as well as potential damage to eardrums necessitated a studio build that could be pre-rigged with sequenced bullet strikes and gave us safer working distances. The end result was chilling and, more importantly, safe.
The final day of filming was a recreation of the infamous Yar restaurant incident where the one-man party that was Rasputin goes a step too far. We called wrap as Ben Cartwright, who plays the influential mystic, knocked over tables and exposed himself, with 70s pop classic Rasputin by Boney M playing in the background. It seemed wildly appropriate.
REATING THE COSTUMES
Barbara Elum-Baldres, Costume designer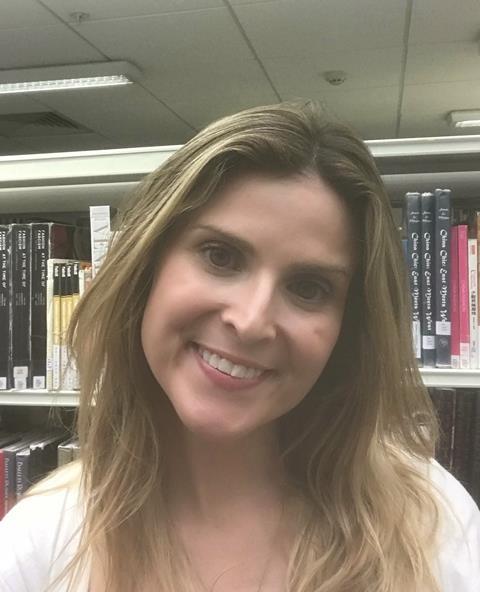 As costume designer, the most important technical challenge was to be loyal to the story of the last Romanovs and bring the fantasy and romanticism that surrounded this family to life, as authentically as possible.
I was inspired by Russian folklore and the European fashion of the time. I managed to get a great deal with one of the best costume houses in Madrid, which let me alter dresses that had previously been used in drama set in the same period.
This allowed me to recreate the Russian court dresses, which are really specific – in particular, Alexandra Romanov's wedding dress.
I took a copy of a 17th-century dress, altered the corset, added an extra skirt and created new sleeves.
The biggest challenge was finding fabric from the period. One day, one of my assistants showed me a picture of her living room in Vilnius. Her curtains were exactly the right fabric and colour for the task. I convinced her to sell them to me and we were able to complete Alexandra's dress.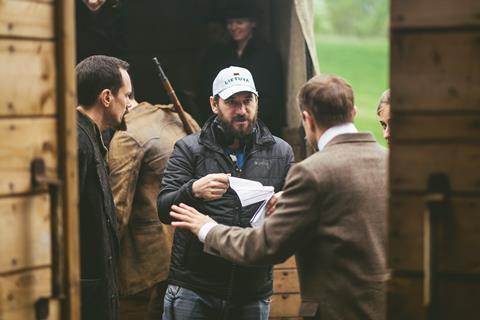 After that, I realised buying bed linen and curtains from Vilnius and Madrid was a great way to get more metres for my budget and I was able to recreate a lot of dresses that way.
We also altered clothes from flea markets, which worked perfectly for Russian peasant skirts and heavy knit pieces for the town revolutionaries.
One of my favourite dresses was for Alexandra: a cream and green early Edwardian dress that we created using a 1970s dressing gown found in a car boot sale.