Bringing back his gritty drama for a 10-part run on Netflix, writer Ronan Bennett wanted to show the reality of life in this corner of London without glamourising it, he tells Benji Wilson
Production companies: Cowboy Films; Easter Partisan Films; Dream Crew; SpringHill Entertainment
TX: Friday, 13 September, Netflix (global)
Length: 10 x 60 minutes
Writer/creator: Ronan Bennett
Executive producers: Charles Steel; Alasdair Flind; Ronan Bennett; Yann Demange; Aubrey Drake Graham; Adel 'Future' Nur; Maverick Carter; Jamal Henderson
Series producer: Yvonne Isimeme Ibazebo
Directors: Reinaldo Marcus Green; Aneil Karia; Nia DaCosta; Brady Hood
"Welcome to the glamour," says producer Yvonne Isimeme Ibazebo. It's February in London and snow cakes the pavements as Broadcast climbs the metal staircase in a disused meat factory.
Everyone is in everyone else's way, lugging kit and talking into in-ear radios as we reach a first-floor backroom full of CCTV equipment. It could be the video village, except for the guns on the table.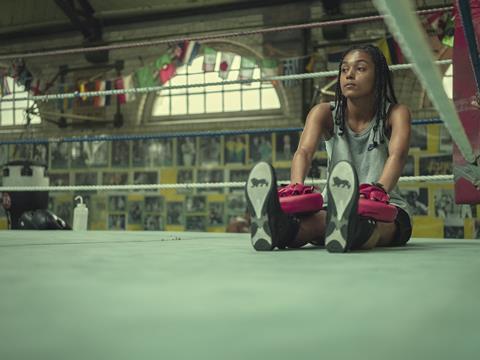 Several are laid out on a desk next to piles of bullets. Once director Aneil Karia has his cameras set up – though it's hard to see how they can film anything in this half-light – they play out a scene from the new series of Top Boy. This is the hideout where the characters come for the tools of their trade.
An unnamed figure behind a desk is preparing dum-dum bullets. He takes a call – it turns out he also supplies CCTV facilities to paying customers and he has plenty of paying customers for both guns and security cameras now that the turf war on the Summerhouse Estate has begun again, six years after we last tuned in.
Top Boy is that rarest of things: a TV show people wanted to come back that actually has. The story is familiar by now: Canadian rapper Drake saw the first two series, which were originally broadcast on Channel 4, on Netflix.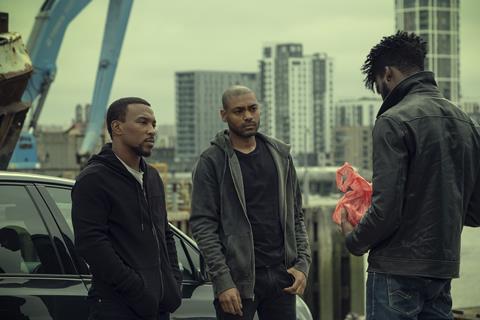 He started tweeting about it and essentially set himself up as a one-man promotional campaign. He was put in touch with series creator and writer Ronan Bennett and they teamed up. Netflix picked up a new series and with 10 episodes in the can (the original two series only had four each), Top Boy is back.
That makes it sound easy. In fact, Bennett had long given up on his favourite son.
"I really did think it was dead after C4 cancelled it," he says. "It was the most painful setback. Not only had it rated well but there aren't that many shows that enable people from a minority background to star and really dominate and gain a young following."
When Bennett was contacted by Drake, he had barely heard of the rapper. "I know much more now than I did then," says the writer.
"Drake loves the London grime scene. He approached the show with complete respect and he got it."
Bennett says he knew "within a minute" of meeting Drake that together they could bring back the show and their focus quickly turned to super-sizing the series.
"That moved it away from UK terrestrial broadcasters, which generally prefer shorter runs, and towards the SVoDs," he adds.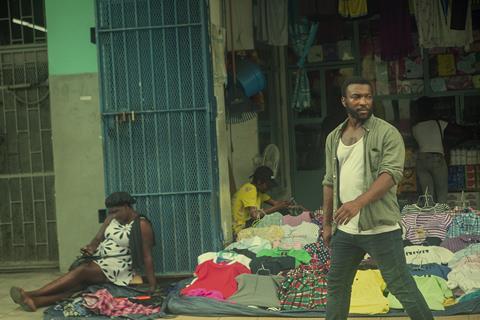 Bennett has been invigorated working with Netflix, describing the process as "being allowed to do the Victorian novel style of thing". He says he was given the flexibility to spend time with characters, spin off and build on plots and explore new alleys.
Social developments in London since Top Boy was last on TV – such as increasing knife crime and gang violence – have given Bennett plenty of material for a new series. Just as before, Top Boy aims to reflect the reality on the ground, but Bennett and his team did not want to glamourise the culture.
"We wanted to reflect life but in the understated Top Boy way – not dramatising it, not making a melodrama of it, but just saying, 'This is what happens – this is life.'"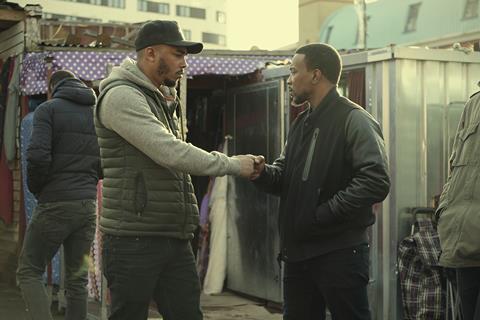 The new series references Brexit, immigration and austerity, but Bennett insists all the storylines come from the ground up. In one, a schoolteacher notices one of her students is stealing food. "That's something that came out of talking to teachers in deprived areas in Hackney," he explains.
Ashley Walters – the series' original 'Top Boy', Dushane – is on set the day Broadcast visits. The actor says the authenticity of the scene we watch – with dialogue that reflects the language on the street today and the absence of age-based hierarchy in gangs – was crucial to his return.
"I wouldn't have got on board if it wasn't going to be grounded in reality," he says. "I'd said to my agent that I didn't want to do more shows where I'm playing a drug dealer or a gangster or anything like that. I was getting scripts that were similar to Top Boy – but they were never Top Boy."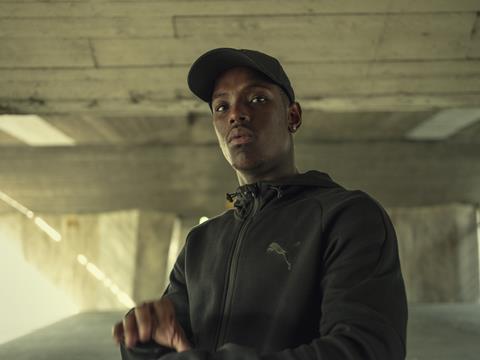 He points to the fact the original series used new talent both behind and in front of the camera. Actor Giacomo Mancini went on to star in several big Hollywood TV dramas like Pan and Orthodox, while director Yann Demange helmed the critically acclaimed film '71.
"The show has always been about a journey; about people starting somewhere and ending somewhere great, in front of the camera and behind the camera," says Walters, who recently starred in Sky's Bulletproof.
"That was the most devastating part of it when it was cancelled: we didn't have that machine any more."
Happily, the machine is up and running again. It relies on a combination of established actors and newcomers who are, as Walters says, "from that lifestyle".
He explains: "We're all informing each other. We're giving them a bit of technical skill and they're giving us a bit of knowledge of what the streets are about."
Training the next generation of black directors
Charles Steel - Executive producer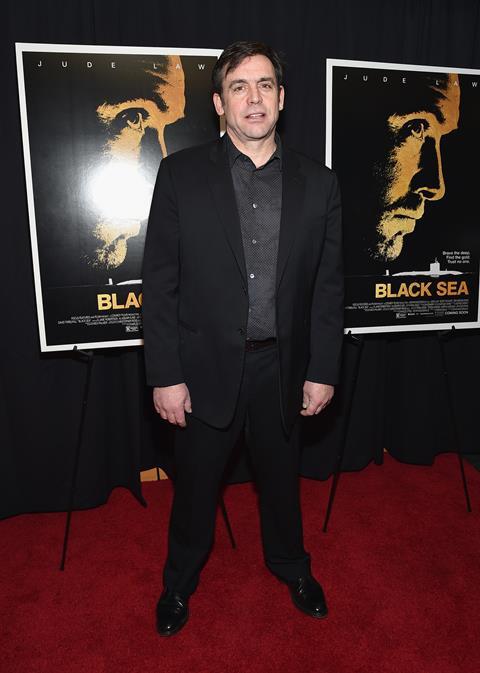 There are lots of mentoring and shadowing schemes out there but I am particularly proud of what we did on Top Boy. We were looking for directors to kick off the new series – we have four directors on the show – and we felt, given the context, the story and the world, that we really wanted some of them to be black.
However, the pool in the UK of who is available, interested and at the right level is really small. To put it bluntly, we couldn't find anyone. In the end, our first two blocks were directed by black American directors: Reinaldo Marcus Green and Nia DaCosta.
This showed there was a real gap, so our mentoring scheme was set up specifically to target that next generation in the UK. As a result, we have four young film-makers – Dionne Edwards, Moin Hussain, Myriam Raja and Broadcast Hot Shot Koby Adom – who are absolutely fantastic.
They were paid, and they were around prep, on the set during shooting and in post. They are now really flying and doing their own things: one of them has got their first movie up and running. The scheme feels like a real stepping stone.
The idea is that one or more of them will hopefully direct an episode or more of the next series. We're maybe half-way there: assuming people like the show and Netflix chooses to do more, the dream would be for one or more of them to step up.
If that happens, the scheme has really worked, rather than just being an experience on set before being sent on their way with good wishes.
We've talked about whether we could replicate the scheme in other areas such as music and producing. Maybe we'll expand it, but we've started with the directing and that has worked well.