Fans can watch live reactions from Johan Walem, Walter Basseggio and actor Erico Salamone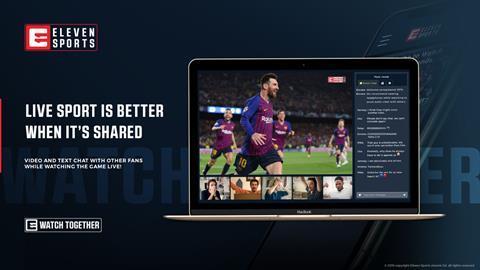 Eleven Sports is adding a VIP feature to its Watch Together function for tomorrow's El Clasico game (Wednesday 18 December), to enable fans to join an online 'room' to watch live reactions to the game of Belgium U21 manager Johan Walem, former Belguim international Walter Basseggio and actor Erico Salamone.
The VIP option is available to Eleven Sports subscribers in Belgium and fans are able to contribute to the VIP football discussion through a live messaging service.
Eleven Sports' Watch Together service is available in Belgium and Portugal for fans watching UEFA Champions League, La Liga, Formula 1 and UFC through the OTT player. It's powered by startup tech company Reactoo.