Sports streamer renews deal to take its coverage of races through to end of 2022 season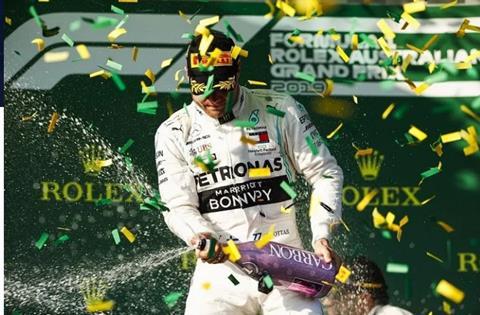 Sports streamer Eleven Sports has extended its rights agreement with Formula 1 in Poland to the end of the 2022 season.
The deal means Eleven Sports will show every race weekend exclusively live from the current season through to the 2022 season. Eleven has been showing Formula 1 races in Poland since 2016.
Eleven will sub-license highlights to Polsat and abridged live race programmes to TVP from the 2019 season, which will provide free-to-air coverage for the sport.
The new agreement comes as local driver Robert Kubica's return to the cockpit attracts more interest in the sport in Poland.
For daily broadcast sports stories, covering sport production, distribution and tech innovation, visit Broadcast Sport and bookmark the Broadcast Sport homepage, http://www.broadcastnow.co.uk/sport
The agreement also includes the broadcasting rights to FIA Formula 2 and FIA Formula 3 Championship and the Porsche Supercup Series, which begin in 2019 and concludes in 2022, and will be available on Polsat's Sports Channels.
Michaella Snoeck, senior manager of media rights at Formula 1, said: "Eleven Sports will broadcast a comprehensive offering made up of their high quality on-site production and international feed coverage across their channels, which will be further enhanced by their sub-licensing partnership with both Polsat and Telewizja Polska SA, providing expanded free-to-air coverage to further support the growth of Formula 1 in Poland."
Krzysztof Świergiel, CEO of Eleven Sports in Poland, said: "With a big following of loyal fans who love the thrilling spectacle of Formula 1, the series has become a very important part of our premium offer in Poland."