The OTT sport broadcaster is on the brink of collapse in the UK and Ireland after making substantial losses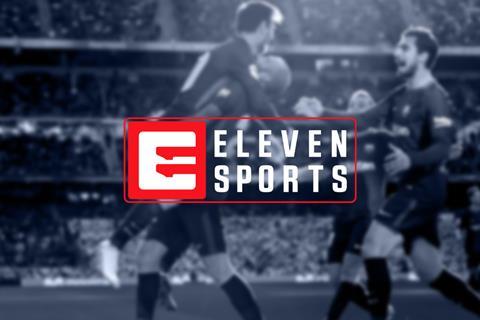 The future of Eleven Sports in the UK and Ireland is in doubt after reports last night suggested it could be on the brink of closure after making big losses.
It launched in the UK and Ireland just four months ago and has picked up 50,000 subscribers to date for its £5.99 monthly subscription service, bringing in monthly revenues of around £300K.
Eleven Sports has the UK rights to broadcast Spain's La Liga and Italy's Serie A football matches, but hasn't attracted the level of subscribers it needed in the UK and Ireland and is reportedly making 'huge losses'.
It has also failed to retain the rights for the Ultimate Fighting Championships (UFC). It was due to begin broadcasting the UFC in January, but the sports organisation has apparently pulled out of its exclusive deal with Eleven Sports, after Eleven Sports failed to secure distribution on pay TV services including Sky, BT and Virgin Media.
UFC is now reportedly in talks with former rights holder BT.
Eleven Sports is controlled by Leeds owner Andrea Radrizzani, and has only been operating in the UK since August.
It is currently attempting to renegotiate rights deals at a reduced cost, to avoid having to close down its UK and Ireland services altogether.
If Eleven Sports fails to secure a new deal, the TV rights to Serie A will revert back to IMG who will then look to resell them to another broadcaster. The Series A league was previously broadcast in the UK by BT.
La Liga sells its own rights. Until Eleven Sports won the exclusive broadcast rights in a three-year deal, Sky had broadcast the Spanish football league for the previous 20 years.
An Eleven Sports spokesperson said: "Without carriage agreements with the existing platforms, alongside the challenges posed by rampant piracy, the current market dynamics in the UK and Ireland are very hostile for new entrants. We are in discussion with our rights partners, La Liga and IMG, about how we can restructure our existing agreements in order to continue our current OTT service."