Sports streamer achieves 100% pay-TV distribution in country, in a boost to the company after difficult few weeks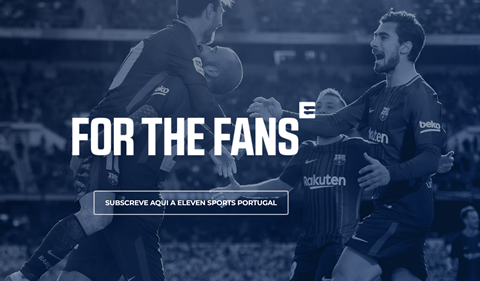 Eleven Sports has struck long-term distribution deals with all four TV operators in Portugal – Altice, NOS, Nowo and Vodafone.
The agreements mean that Eleven Sports will be available for subscription on TV platforms in 3.9 million homes, achieving 100% pay-TV distribution in the country.
Eleven Sports launched in Portugal in May 2018 with exclusive live rights to the UEFA Champions League and LaLiga. Since then Eleven has added exclusive rights to Bundesliga, Ligue 1, Scottish Premiership football, NFL, Formula One and Liga Endesa basketball.
The deal is a boost to Eleven Sport after a difficult few weeks. Last month Eleven Sports announced it was handing over the rights to live Serie A games in the UK and Ireland to Premier Sports. In December, BT took back control of UK rights for the Ultimate Fighting Championship (UFC) from Eleven.
Marc Watson, Executive Chairman and Group CEO, Eleven Sports, said: "This is a significant moment in our development as a Group, which also establishes Eleven Sports as a leading player in Portugal for the long term. We have great content and a great local team in Portugal and we are producing the best ever coverage of the UEFA Champions League and our other properties. The future in this market is very bright."
Jorge P Sousa, Managing Director, Eleven Sports in Portugal, added: "Our strategy has always been to be platform agnostic and to be available to all customers whether they want to watch online, through apps or on a traditional TV. With these agreements, we are fulfilling this commitment and making our premium content widely available and easily accessible for the customer at a very competitive price.