Ericsson looks set to relocate its Red Bee Media playout operation from White City to the Olympic Park in Stratford, east London.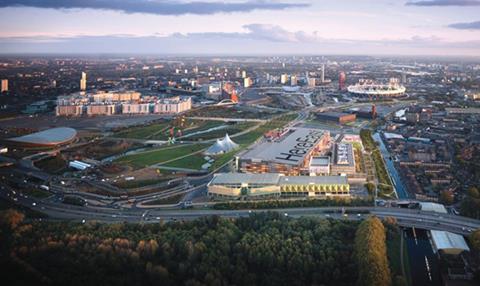 Broadcast understands that Ericsson is close to agreeing a deal with Here East, the former press and broadcast centre for the 2012 Olympic Games.
Ericsson, which acquired Red Bee Media in May last year, currently plays out channels for the BBC, Channel 4 and UKTV from the Broadcast Centre building at the BBC's Media Village site in White City, west London. The White City operation also looks after playout for Here East's most high-profile tenant, BT Sport.
The BBC has approved the move but it's is not yet known whether Ericsson intends to relocate its Chiswick Park facility, which handles playout of ITV's channels, to the Here East site. Broadcast understands there is a break in ITV's contract with Ericsson that would allow it to move.
If the Chiswick Park facility does move to the 1.2 million sq ft Here East site, it would create a single playout centre responsible for the bulk of the UK's terrestrial channels.
Ericsson's move to Here East is expected to happen around the same time as the start of a renewed seven-year contract to play out the BBC's channels. The current deal expires in 2017. It will also provide Ericsson with a home following the BBC's decision to sell the six buildings that make up the Media Village at White City, including the Broadcast Centre.
Broadcast also understands that BT Sport is keen for its recently unveiled channels to be played out from the Here East building and an advance Ericsson party could be based in the building to play out the channels from next summer.
Ericsson declined to comment.