The founder of the boutique cinema chain Everyman is backing an archive and restoration company being set up in London's Docklands.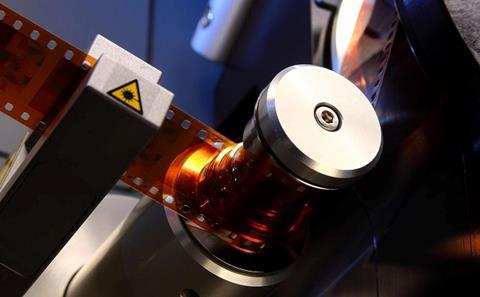 Daniel Broch and his business partner Robert Agsteribbe, from Bliss Investment Partners, have so far spent more than £250,000 on R3store Studios, which will initially specialise in the transfer of 16mm and 35mm film, as well as legacy tape formats, to digital file and modern tape formats.
The start-up, which has been quietly operational since August and will be fully functioning by Christmas, has strong connections to the broadcast market, having employed three senior staff that were previously at Prime Focus Technologies (PFT).
The firm has also purchased kit that was once owned by BBC Studios and Post Production, now BBC Studioworks.
Former PFT head of content services and restoration Jo Griffin (pictured) has taken on the role of chief operating officer at R3store, while PFT colourist Gerry Gedge is now R3store head of grading and PFT head of restoration Richard Watson is R3store's head of film and digital restoration.
Andrew O'Hagan, a junior telecine operator at PFT, has also joined as a junior colourist.
The company is using kit – including a DFT Scanity 4K film scanner (pictured) and two Nucoda grading suites – bought from BBC Studios and Post Production when it closed its Digital Media Services division in October.
Speaking to Broadcast, Broch and Griffi n said R3store would set itself apart from competitors by being the "only company in the market dedicated solely to archive and restoration".
A head of sales and marketing is currently being sought for the burgeoning business.
R3store's first projects include the Unlocking Film Heritage scheme for the BFI as well as work for the Yorkshire Film Archive, the Royal Geographical Society and Northern Ireland Screen.