Inspired by how couples met in the 1950s, we wanted to see if complete strangers could find love by dancing together, says Deborah Sargeant
Production company Second Star
Commissioner Sarah Lazenby
Length 5 x 60 minutes
TX January, Channel 4
Executive producers Andrew Burgess; Deborah Sargeant
Director Nik Warner
Series producer Ami Jackson
DoPs Chris Yacoubian; James Vivian
Post house Envy
Ten times this summer, I didn't breathe for the entire duration of a specially chosen music track. I held my breath, put my hands over my mouth to stop myself squealing and watched with eyes wide open as two strangers walked up to each other, held hands – and danced.
During one of the hottest UK summers on record, we were on location across the country shooting our unique first-dates format for Channel 4. Every time we rolled cameras, I hoped it would work, that we'd capture the shots and, crucially, that the daters would fancy each other.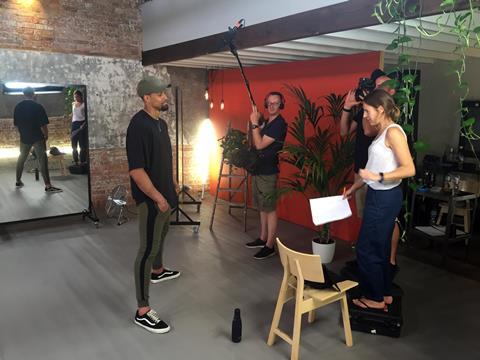 I can't recommend the technique for all productions, but it was electric. The production team, creative crew and choreographer worked their socks off but, more importantly, this was two complete strangers putting their hearts on the line.
Eighteen months earlier, the Second Star development team had been debating what happened before swiping became the norm in dating. How did our parents meet? Research threw up some interesting stats – in the 1950s, nearly 75% of couples met dancing. What was in the magic of dance?
There is some science behind it: dance releases endorphins and reduces cortisol levels. Cavemen had a bit of a boogie to attract a mate and as George Bernard Shaw once said, "dance is a vertical interpretation of a horizontal act".
"The dances were our secret weapon, but we didn't want those beautiful sequences sticking out in an otherwise 'normal' hour of telly"
We saw an opportunity and, luckily, C4 agreed. So did choreographer Ashley Banjo, who had met his wife dancing. Flirty Dancing was born.
We took two people disillusioned with dating and taught them each half of a dance. They trained separately, working with Ashley and his team before meeting for the first time to dance together. They were then separated, and we found out if there would be a second date.
The dances were our secret weapon, but we didn't want those beautiful sequences sticking out in an otherwise 'normal' hour of telly. Through everything, from the soundtrack to locations, we created a coherent atmosphere more akin to La La Land than factual entertainment. We aspired to transport viewers to a heightened world and tell relatable stories.
Our favourite challenge was to evoke the feelings you get from watching a Fred and Ginger number, a Zac Efron movie or two people spinning around a bench in the Hollywood Hills. We aimed for La La Land meets Made In Chelsea.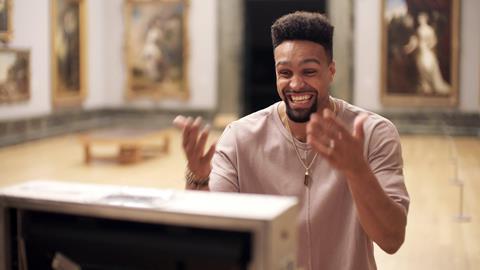 Finding the pairings for a C4 dating programme audience was only half of the process. What would the daters want and how could we help them shine? Every routine in Flirty Dancing is unique and bespoke to each couple, based on the questions we asked them.
Ashley was very clear from day one: this isn't a show where two people learn to tango or ape West End classics. Every week, Ashley laboured into the small hours to create our choreography because he understood this was our singles' first and only chance to impress.
Every element of each dance was lovingly crafted. We're not seeking 'perfection' – there are no trophies at stake. This was about real people meeting, not speaking but letting the dance do the talking.
The music provoked a lot of creative discussion. Regular 'first dance' records wouldn't work – you couldn't choose a 'wedding song' as it's about first impressions. Lyrics like 'I've been loving you forever' wouldn't fly.
Thank goodness for shared Spotify playlists and an eager team of clearance elves who helped us make some exciting choices.
If music was key, location was critical. We needed the sort of place where you'd bump into a stranger, just like in the movies, where protagonists tumble into each other on street corners or brush past someone on a platform.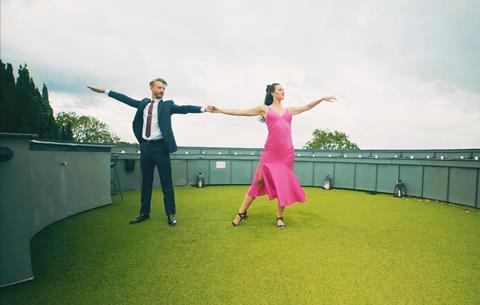 We recced train stations, art galleries, bandstands, bars and rooftops – even a submarine could work for the right pairing.
Each location needed a unique atmosphere and scale, something our series director and DoPs relished. They rolled the toys off the truck, and tinkered with lighting, staging and art direction until each of scene was picture perfect.
We made the most of the summer sunshine, with the 'magic hour' giving many of our dances a natural glow and blissful backlight – somehow, we filmed 70% of our series outside. Even when we were filming on the steps outside a London art gallery at 3am, we could still feel the heat from the summer streets, which heightened the atmosphere even more.
It was then down to our singles, but we couldn't roll until they were 100% ready to go. The team followed them all week through daily training sessions, often after or before work.
Deborah Sargeant - My tricks of the trade
Collaborate. I love working closely with expert talent. Ashley Banjo was crucial from the very first stage of casting.
Take in a show. It's no accident that audiences of West End or Hollywood musicals leave the theatre with a spring in their step. It's partly because they are unashamed of the heightened world they are invited to enjoy.
Literally step up. Kit boxes make handy platforms to elevate your series producer and DoP to the right eyeline – essential when your protagonist is, as Ashley admits, 'the size of a tree'.
There was a commitment that unwittingly united them, and we were all invested in wanting their dance to work – none more so than Ashley and his team.
But all this preparation and staging to capture this glorious vision could never be at the expense of story. This was our singles' one chance to make a first impression and the cameras couldn't miss a beat, because at the heart of every dance were two people with real feelings and emotions.
Luckily for us, those emotions were written all over their faces.
Most often, one single would arrive before the other. Our second single would then arrive, we'd cue the music – and I'd hold my breath.
COVERING EVERY ANGLE
Ami Jackson, series producer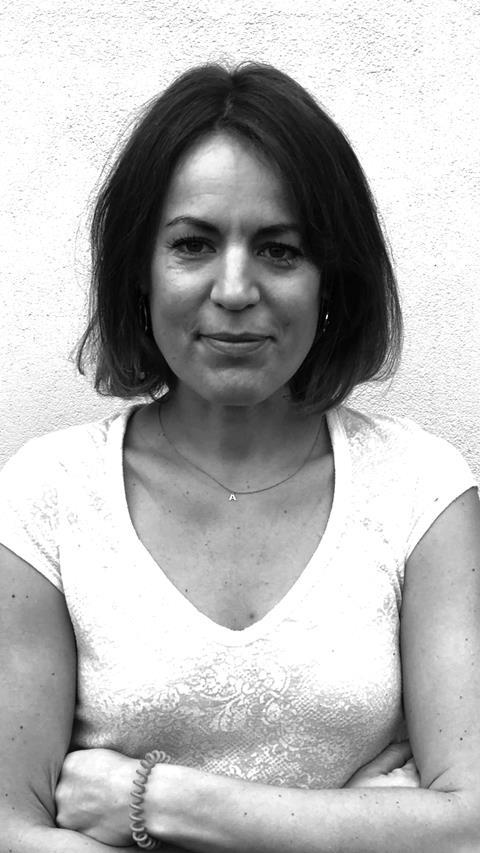 Perfecting the dance was the most crucial and challenging section of each episode. The visual storytelling had to be right when the couples met and danced. We needed to be covered from build-up to post-analysis sequences, to nail a host of emotions and deliver a beautiful cinematic sequence.
For series director Nik Warner, and DoPs Chris Yacoubian and James Vivian, it was crucial to crack the dances, from early-stage planning to fi ne cuts in the edit.
Missing the contributors' first reactions to seeing each other would be a disaster, so we had to cover all bases without killing the reality by being too close to the action. We were often dealing with the added challenge of live locations.
We decided on the Alexa Amira, coupled with Angenieux Optimo 24-290mm 2.8 lenses. This combination offered intimate close-ups and epic wides and allowed for the necessary intimacy.
For each dance, we set multiple cameras covering all angles to capture emotion throughout and reactions afterwards.
PDs were positioned to capture these all-important reactions, filming on FS7s with prime lenses as soon as the music ended. Steadicams, jibs and drones delivered cinematic scale and perspective, and, where possible, we shot during 'magic hour', which gave us some beautifully back-lit dances.
CINEMATIC FEEL
Once in the edit, Tom Howe's music compositions and Paul Fallon's grade added to the cinematic feel. Energetic discussions with Light Creative led to fun movie nods in our graphics.
We didn't want a full title sequence, so we created a logo that felt filmic, embedded it in the actuality and playfully added in 'Channel 4 Presents…'.