Executive producer Amanda Lyon on the military levels of organisation required to produce the popular Voltage series
Production company Voltage TV
Commissioner Abigail Priddle, BBCTwo
Length 10 x 60 (series 5)
Executive producers Amanda Lyon, Sanjay Singhal
Series producer Michael Rees
Head of production Amanda Hibbitts
Post house Evolutions
It's 5am. We pull red hairnets on. Plus beard snoods for the more hirsute among us. Then it's a white paper all-in-one and some cold white wellies and ear plugs. We wash our hands, parade through an antibacterial footbath, and lift our equipment into the fridge-like cutting hall.
Inside a team of 28 butchers dismember 60 pork shoulders every hour with razor sharp knives. A display of skill that is fascinating and terrifying in equal part. Over the next three hours we get a privileged insight into how our favourite foods – in this case sausages - are made.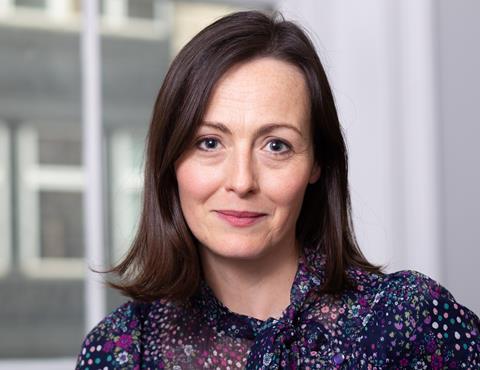 This was the original impetus for Inside the Factory. Reading reports about how few people were aware of where their food came from and how it was made, our development team at Voltage wondered if we could unpack the factory process step by step. Back in 2014 the original commission was for just three episodes.
We quickly landed on milk, bread and chocolate as those essentials. But once on the factory floor, conviction faded. Could we really anatomise these processes and maintain viewers' interest? After all, one of the products arrived in the factory as milk and left it as….milk.
But of course, it wasn't identical milk. It had been homogenised, stabilised, pasteurised and bottled. And we realised these processes, the elements which normal programme making instincts were telling us to gloss over, were where we had to operate and find our content.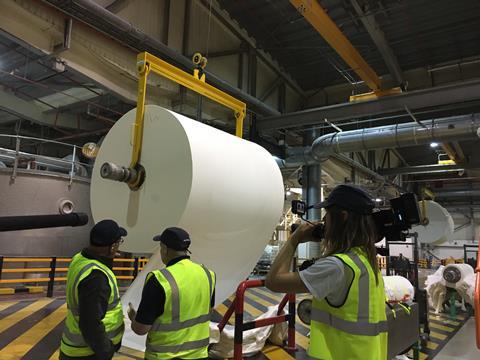 Nerves were held. Tightly. And in the edit a kit of parts began to take shape around explanations of these detailed production processes. An onscreen clock showed how long each stage took, overhead locators linked areas of the factory together, and a distribution map connected each product to our buying habits.
VTs with Cherry Healey and Ruth Goodman explored the science and history behind the products. But the little bit of magic which held it all together was presenter Gregg Wallace. From the very start he understood that the childlike glee in watching something transform before your eyes was something special.
And so it has proved. That kit of parts became a format. That format became a returning series. We've now made 37 episodes across 5 series. We hope it looks effortless, but the truth is it's far from it.
Operating as a multi-camera team in an environment that is noisy, and usually either too hot or too cold, while dressed in protective clothing, is not easy.
It's physically and mentally tiring, and our schedule is punishing. Each day is scheduled in 30-minute blocks, with no option of falling behind, because on a busy one we need to generate 15 minutes of on-screen material.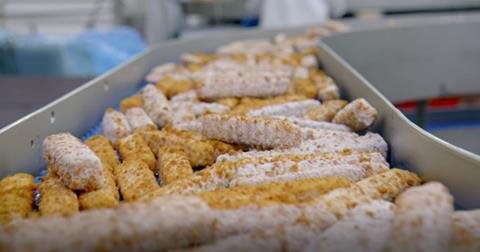 Military levels of organisation are required to dovetail the factory's schedule with our television schedule. We have up to 4 units working across the site – our main unit, the GV unit, plus a jib and drone – and their movements are meticulously planned, often months in advance.
This ensures that delivery trucks drive in when our drone is there to capture them, that production lines don't run out of product as we arrive to film, and that the right contributors are on shift ready to appear on screen.
But some things, sadly, can't be solved by organisation. One thing we've never quite managed to crack is the element of sod's law which seems to insist that packing lines go down as we hover into view, leaving us surrounded by red flashing lights, factory workers rushing around, and nothing to film.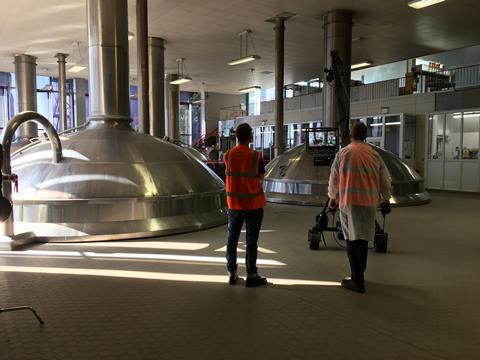 Over the last five years, our team have garnered an arcane body of knowledge about how to insert GoPros into a wide selection of machines. As well as how to rescue them later. We can identify a high shear mixer at 50 paces and get geeky about freezing coils.
In fact, our factory knowledge is now so good that we often wonder if we could run our own. Although in fairness, production is now year-round and often feels like a factory in itself. We like to think that we've streamlined and organised our tv manufacturing methods to a level of efficiency that any factory manager would be proud of.
Of course, the show has evolved. We've branched out beyond food, to everyday essentials like toilet roll and trainers and have more household products coming up. We've also extended the production timeline beyond the original 24 hours, allowing us to show how things like beer and whisky are made.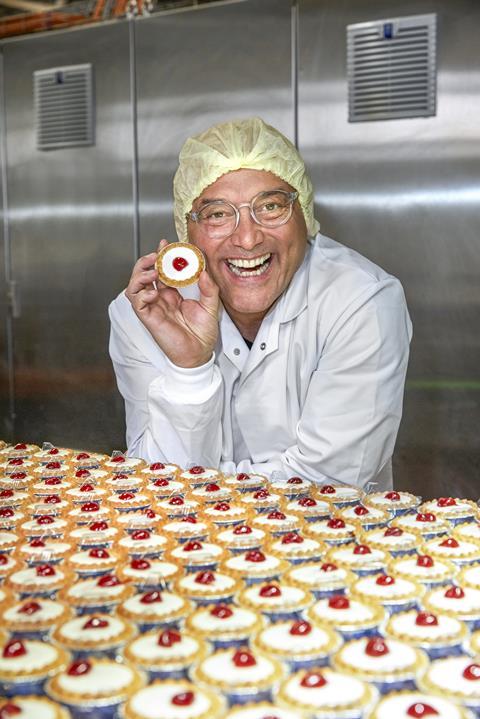 As our confidence in the format has increased, we've loosened up, adding more puns and laugh out loud moments, embracing Gregg's silly side. It's a style I like to think of as "specialist factual by stealth". The SF content is still there, the facts and figures and detail, but it doesn't take itself too seriously.
That said, the overall recipe remains the same. A flying fishfinger shedding crystals of ice, a gradually sharpening pencil and a sea of slow-moving chocolate digestives illustrate the beauty to be found in the ostensibly sterile blues and silvers of the factory environment.
And we're still heavy on "pub facts" – whether it's that the fish in your finger is frozen at sea and not unfrozen until it's under your grill or that tea tastes nicer out of a red mug.
But what's not changed is that glamorous dress code. It's still hairnets all the way.
Inside the Factory airs BBC2 on Tuesdays at 8pm.