We created a first for British TV by using virtual reality technology and VFX to help transform homes, focusing on the best and most joyful part of the build – the big reveal, says Joff Wilson
Production company Remarkable Television
Commissioner Michael Jochnowitz
Length 15 x 60 minutes
TX 8pm, 13 February
Executive producers Kitty Walshe; Joff Wilson
Series producer Zoe Page
Director Ollie Scarth
Edit producers Alice Almond; Tessa O'Neill
Senior production managers Susan King; Sarah Boyce
Post house Radiant
The greatest inspiration for Your Home Made Perfect came from frustration.
For years, our committed teams have schlepped the length and breadth of the country filming on muddy building sites, producing endless hours of actuality to capture the struggle and progress of builds. It was all vital content in those shows, but it was never the best bit.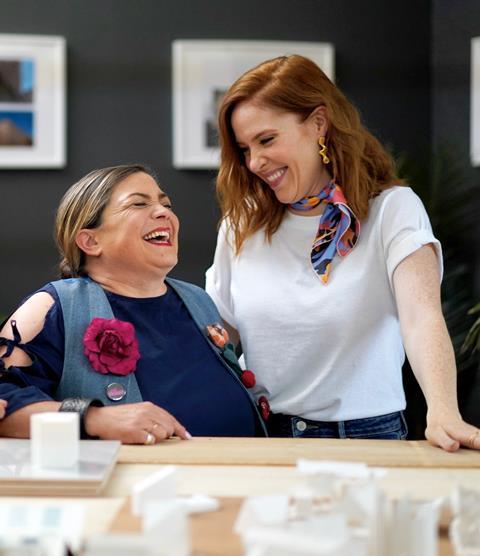 The popular bit of any property show is the big reveal. Viewers flock to that last 15 minutes, and for good reason – it's joyful. It's flooded with tips, inspiration and uplifting sync, plus all the best shots.
At a time of uncertainty in the property market, we wanted to shift the focus away from the tough times of a build towards all the joyful bits, but we also spotted an opportunity. We could give people a chance to see designs beyond their wildest imaginations, even before opening a can of paint or touching a single brick.
I'd hoped technology would be the key, but when Dave Throssell from Fluid Pictures showed us how real visual effects can look these days on a TV budget, we were astonished. Even the first VFX tests of the most ordinary houses were breathtaking. Textures felt real, lighting vivid and the digital camera moves could look handheld, from a jib or even a drone.
But it was when we started experimenting that we really knew we were onto something. We could change flooring, take away walls, build extensions… anything was possible. So was born the idea of using virtual reality technology and VFX to transform homes – a first for British television.
Fast forward 15 months to July 2018 and we are filming in our specially created architects' studio in Brixton, with Angela Scanlon as our host. Each filming day, couples come through the doors with wildly different views on what their homes should be like, most paralysed by indecision for years.
It was for this reason that perhaps the most nervous people in the studio were our architects: Laura Jane Clark and Robert Jamison. They had met all the homeowners four months previously, before producing radical redesigns for each. Every design had to balance expectation, budget and the desires of each conflicting homeowner, but also unite them in one vision.
Each scheme had to then be fully specified in extraordinary detail: furniture, door handles, paint colours, even paint textures. The next mammoth task was creating the designs in the virtual world.
It took about three months to make the models, all under the watchful eye of our architects, ensuring their vision was realised. In the meantime, our build team had to secure planning permission for more than 20 designs – we had to be prepared for any of them to be built.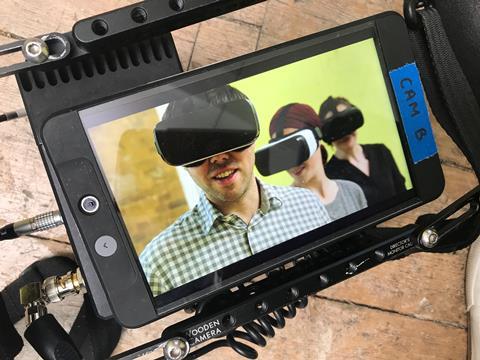 All of this was leading to one moment: when our contributors would place a VR headset on for the very first time at our architects' hub. Initially, they were placed into a perfect rendition of their current homes.
What was fascinating was that they instantly started using the technology as a tool, as did the architects – pointing out the issues and challenges – just like we have done for years on TV with a piece of paper and a pen, only better.
Soon it was time for the first big reveal. Cueing the graphics team to play the transformation was the best feeling in the world. Suddenly, walls started moving, furniture danced in front of them, dull became bright and ugly became astonishing. They were standing in an extraordinary new version of their home.
Joff Wilson - My tricks of the trade
Obsess about storytelling, not technology. The tech is just the latest tool, everything else is good traditional content.
Surround yourself with incredible production talent, crew and experts who are excited to go on the journey with you, but make sure they think you know what you are doing.
With VFX, script everything to the last frame. You get what you commission and that's it.
Shooting on greenscreen is mind-bending. The trick is to keep the cameras and lighting fairly static but move the people instead. I made a 'shot bible' using Star Wars figures to help.
There was an outpouring of emotion – people were speechless, jaws were on the floor. I sensed tears. "Take your headset off for a moment; step out if it's too much," I shouted. The couple in question did and sobbed with joy as they realised that this fabulous design would unite them and drastically improve their lives – it was virtual reality, but so real.
The show ends with one final reveal where we discover what the homeowners built in reality, but that's one of few traditional scenes in the show.
Making Your Home Made Perfect has felt like shooting a Hollywood blockbuster: filming on green-screen, storyboarding composite 'back plates', commissioning VFX shots as our rushes, piles of kit everywhere – but thankfully, no mud or building sites.
MAKING A VIRTUAL HOME
Dave Throssell, Fluid Pictures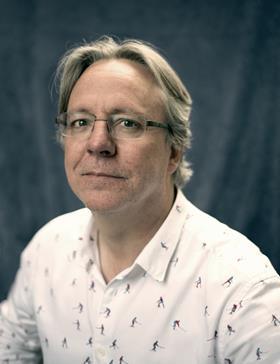 The team at Fluid Pictures were tasked with creating more than 50 photorealistic interiors, which could be used both in VR and as the basis of more than 2,500 VFX shots. We decided early on to use Maya to create and animate all the assets, which were then rendered as stereo 360-degree sequences for viewing on the Samsung GearVR.
The first sets of assets to be made were the contributors' homes, and teams were dispatched around the country to collect the data. We considered laser scanning but that would have created large meshes, which would then have to be sliced apart so the individual elements could be animated.
Instead, the teams took hundreds of photos, made detailed measurements and used a structural sensor to give simplified meshes for reference.
Once we had the information, it was then down to the skill of the modellers to reproduce the homes as photo-real models.
The hub shoot days were extremely busy. In the morning, we would be in the VR space playing out our animations for the contributors.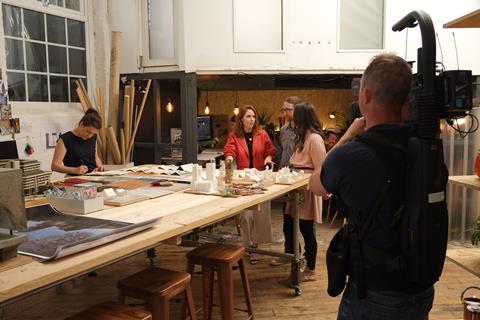 We had three GearVR systems controlled by a ShowtimeVR app from an iPad, as we needed to be able to sync all the devices. In the afternoon, we moved to the green-screen studio (pictured), where we needed to shoot enough material for around 150 green-screen VFX composites.
For the past six months, we have been rendering out CG plates and green-screen compositing, as they arrive from the edit.
Each show will have up to 18 minutes of VFX composite and full VFX shots. Given the enormous number of green-screen shots, we have relied heavily on Autodesk Flame, which has the quality and the finesse to stabilise, colour correct and composite quickly.