Rather than celebrities or professional TV presenters, we used people with close family ties to 'hard-to-reach' communities to provide a deeper insight into their stories, says Tony Parker
Production company BBC England Productions
Channel editor Cassian Harrison
Commissioner Clare Paterson
Length 4 x 60 minutes
TX 9pm, 11 February, BBC4
Executive producers Tony Parker; Diana Hare
Producers Adam Keelan; Ed Barlow; Richard Taylor
Storytellers Simon Glass; Sue Brown; Meera Sodha; Damian Le Bas
Film editors Stephen Shone; Amanda Gunn; Martin Weinberg
Post house ADBS
I'm not big on fonts. It was the fifth email on the subject that did it; I'd had enough. The team wanted to know what our 'policy' was for the title on A Very British History, a new series for BBC4. Policy? Really? Do we need a policy?
This, of course, is serious business in 'telly land', but I wasn't sure how to answer. Don't get me wrong, I have a brilliant team, and my family pointed me towards the fascinating BBC4 programme Two Types: The Faces Of Britain, which focused on the Gill Sans and Johnston fonts.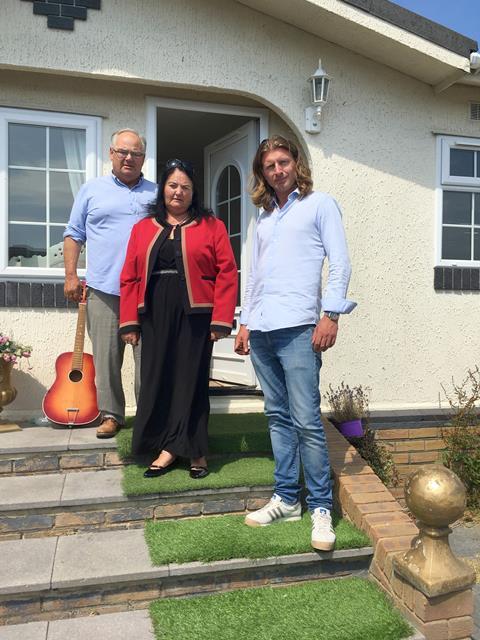 Despite this, I'm a typeface and font agnostic and was tempted to say, "I really don't care," or, "Why do we always need a policy?"
The font flashpoint came towards the end of a long production run on films with highs and lows, and stories of love and hate, culture wars and cultural mores.
Our producers had delivered four films that say something important about histories that deserve to be shared. Each programme offers a personal take on the history of a community at a key period in time: the Jews of Leeds in the early 1900s; Afro-Caribbean people in Birmingham after Windrush; Romany Gypsies in the Home Counties during the 1960s; and Ugandan Asians in Leicester and beyond in 1972.
At one stage, we were going to have the name of the community hidden in the title, but that didn't feel right. Why hidden? Wouldn't that say more about us than the communities we were featuring? The stories were not so much hidden as untold, underreported, and almost certainly misunderstood. It reminded me of that overused phrase: 'hard-to-reach' people.
"The truth is that these groups are not hard to reach. Consciously or subconsciously, we choose not to reach out to them"
The uncomfortable truth is that these groups are not hard to reach. They are not hidden; perhaps consciously or subconsciously, we choose not to reach out to them.
We wanted to use presenters from within these communities. Actually, that's not exactly true. We didn't want presenters at all or – heaven forbid – celebrities: authenticity was key.
I called them storytellers, which probably drove a few people mad. The storytellers would lead the viewer through an 'investigation' into the history of a community with which they had close family connections.
We followed their journeys and worked with them to get real, personal and intimate records of what happened in the past. This was always going to be tricky. Collaboration is great in principle, but not always easy in practice, and of course the BBC will quite rightly always hold on to its editorial independence.
Yet the advantages of working with our storytellers and others were huge.
We wanted to make films with people in these communities, but not only for these communities; it had to be authentic journalism, with wide appeal and not PR or spin. This produced tense moments – good stories are often uncomfortable. The films have their emotional sequences, a few tears and frustrations, but also joy and humour.
Local BBC teams from the regions made the programmes, which gave us a few advantages: first, the bills for expenses and overnights were low – important when making programmes on modest budgets. I'd like to think it also helped us gain access to communities close to home, and to delve deeper into their stories.
My tricks of the trade - Tony Parker
Be kind to archivists. They do a fantastic job, often with limited resources, but can make a huge difference to your production in terms of what you see on screen, and the pain you endure off screen.
Go home and talk to people who don't work in TV.
Talk more; email less.
Always head north – the scenery is much better.
Sort out your fonts.
We started with a humble ambition to create a series tapping into Britain's rich collection of film archives. But we soon decided we were tired of the usual formula of narrator, film archive and chats. We wanted to mix observational documentary techniques with the usual box of tricks from specialist factual and history genres.
The storytellers were not asked to perform but simply to do their 'stuff ' – they look off camera to the producer rather than 'down the barrel'.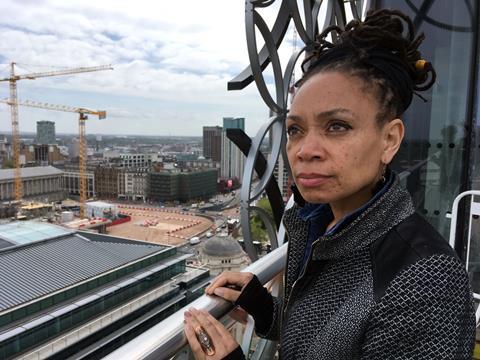 The producers delivered a wide range of stories and themes – from the joy of observing Romany Gypsies at the Appleby Horse Fair in Cumbria to the wartime horrors that struck relatives of the Leeds Jews; from the experiences of the Ugandan Asians expelled by Idi Amin to the importance of hairstyles in forming a new Black British identity.
The 'series' is more a collection of films, each adopting a different tone and style, reflecting the work of the producers and the storytellers.
Which brings me back to the typeface and font on the titles. There never was a policy. There are so many out there to choose from, and they are not hard to find – but I really don't care.
A COMPLETELY DIFFERENT TAKE ON HISTORY
Damian Le Bas - presenter (Romany Gypsy episode)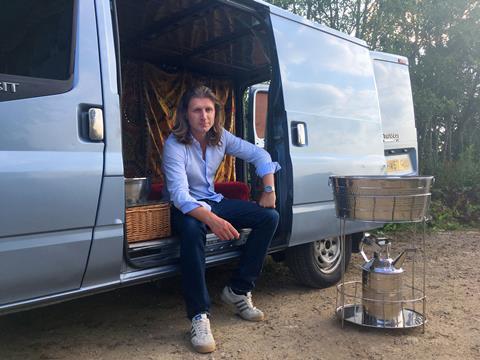 Growing up as a Gypsy, you get used to seeing your community represented in a certain way. Normally the only footage of Romany Gypsies that gets broadcast is either of them performing music for entertainment, or references towards tension and problems: it's either romanticisation or demonisation.
POOR RESEARCH
In both cases, you're unlikely to find out what normal Romany people actually think. Journalists don't usually ask them and they'll probably film an encampment from a distance because they're scared, even if they have no reason to be.
Even so-called documentaries of recent years have had misleading voiceovers underpinned by presumption and poor research. There's rarely any real sense of history that this is an ethnic group that has been in Britain for many centuries, part of its past as well as its future.
A Very British History is completely different to what has been broadcast before. It mixes aerial photography with close-up interviews; dramatic shots of horses in rivers with intimate fireside conversation. We meet people in their homes, out at work, and in their element at the horse fairs.
Crucially, it's grounded in thorough research of a pivotal time in Romany Gypsy history: the 1960s. It draws on a wealth of archival footage from that time, some of which has never been seen before.
In this footage, you hear straight from Romany people themselves, and others who were either present at the time or are experts on it.
We revisit the key locations five decades later, to reflect on how much has changed. And the old film is carefully juxtaposed with new material that shows the continuity of an ethnic group about whom most people have an opinion, while few have any genuine grasp of their history.