Working with infants is hard – they need regular breaks, their emotions are all over the place and they don't take direction, says Helen Sage
Producer Voltage TV
Commissioner Craig Hunter
Length 3 x 60 minutes
TX 9pm, Monday 26 November, BBC2
Executive producers Fiona Caldwell; Sanjay Singhal
Series producers/directors Serena Davies; Helen Sage
Post house Directors Cut
David Attenborough famously said the most fascinating creature on the planet is a nine-month-old baby. Scientists would agree, claiming nothing is more complex than the way babies grow and learn, and that studying them is the ultimate challenge.
This seemed like the perfect premise for a TV series. From the outset, our ambition was to create something that captured the wonder and complexity of babies and feature them in science experiments on a grand scale.
Our BBC commissioner, Craig Hunter, saw this as an opportunity to do science in a new way. Together we came up with the concept of a specially designed 'baby lab', where hundreds of babies would take part in experiments to answer some of the big questions about how we all develop.
It was clear from the moment the casting team posted their first call-out on social media that there was no shortage of subjects to film. The response was overwhelming.
As the application forms flooded in, we had two specialist factual APs wrangling with the science. They assembled a team of experts in baby science and scoured research journals for the latest studies on early development. We knew from early on that the tech would be critical to the experiments.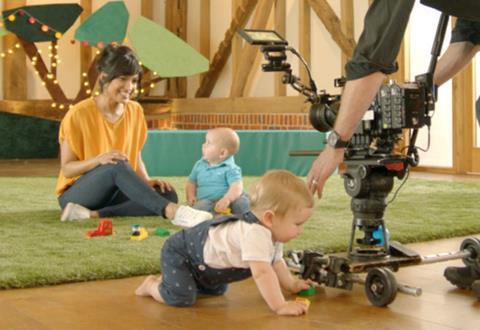 We sourced word-tracking devices to chart language development. We had a set designer build a puppet show to tease out babies' moral judgments and a five-foot-high cliff edge, covered in Perspex, to show what happens when babies learn to crawl.
The scientists designed caps embedded with electrodes to monitor the babies' brain activity, tantrum suits to record the physical effects of such outbursts and tests to assess how technology affects babies' development.
PRODUCING SCIENCE FOR A BROAD AUDIENCE
Craig Hunter, Commissioner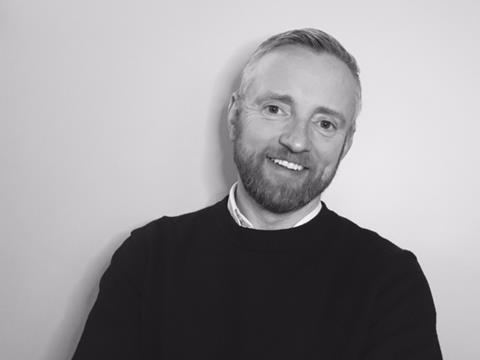 This series combines three things the BBC looks for in popular science commissions: brand new journalism, visually striking experiments and content that feels relevant to a big, broad audience.
There's no shortage of child-development ideas out there but what made this one stand out was the commitment from Voltage to deliver all of these, through a series of fascinating experiments and tests. Oh, and the promise to combine it with bags of cuteness.
To underpin the series' science credentials, we set Voltage the challenge of finding a new presenter – an expert at the top of their field in child development. Dr Guddi Singh is not only that credible figure but someone who delivers complex science in ways that are accessible and engaging. With her wit and warmth, she makes the series inclusive and inviting.
SOCIAL POTENTIAL
The series has a hidden magazine format at its heart. This was appealing to us because the experiments have huge potential in the digital space as bespoke pieces of content. Many will be cut down and delivered to our social feeds, where we hope they find a younger audience.
We liaised closely with the scientists to ensure that all the props, tests and equipment were scientifically robust, while also matching the aesthetic and look of the specially designed 'baby lab' we were building inside a restored barn just outside of London.
Like every production, it was busy: we were recruiting families, finessing the details of the experiments, putting together a team of scientists to run them all and getting our new presenter, paediatrician Dr Guddi Singh, up to speed.
But it was the babies that made this production so uniquely challenging. It quickly became apparent that every part of the filming process was going to require an unprecedented amount of patience (and paperwork).
If babies are difficult to study, they are impossible to direct. You only get one chance, if you're lucky, to capture the behaviours the scientists are looking for, whether it be a subtle glance or a full-blown tantrum.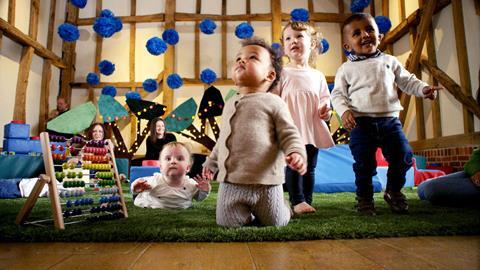 Filming days do not account for the unpredictability of a newborn's feeding routine, nor the emotional rollercoaster of a toddler or the exhaustion of new parents.
And you can't anticipate everything: when we took advantage of the first warm, dry day of spring to film a crawling sequence on the lawn, it hadn't dawned on us that these babies, who had not yet lived through warm weather, would be utterly perplexed by the feeling of grass. They all refused to move.
We needed to recruit enough babies for each experiment to maximise our chances of getting the behaviours we wanted to see, but not so many that it would bust the schedule. In the end, we settled for just over 200 babies across our filming block.
We had to get local authority child licences for each of them in advance, chaperones to accompany them on set, medical forms and parental consent forms. We were also monitored by the BBC's child protection department throughout pre-production and filming.
Serena Davies - My tricks of the trade ­
Prepare meticulously and then let it happen. It's easy with a tight schedule to constantly move onto the next scene but if you let things play out, that's often when the good stuff happens. ­
Don't fudge it. If you know in your heart of hearts that a story is a dud, don't shoot it. It really won't any get better in the edit. ­
Learn to speak like an expert. Scientists spend their days exploring the minute details of a subject; this is of huge importance to them but likely to be boring to 99.9% of the population. Your task is to find out and express why their work matters. ­
Allow the team to take responsibility. Don't expect people to know what you want if you haven't told them. But there comes a point in everyone's TV career when they have to step up, realise the buck stops with them and take control.
Government regulations on working with children meant that each baby could be filmed for no more than 30 minutes at a time without a break, for a total of two hours, and couldn't be on location for more than five hours.
The schedule was a fragile and delicate balancing act, completely beholden to the babies' needs and demands and entirely dependent on the patience and expertise of the scientists.
The first days of filming were nerve-racking – waiting to see if the babies would co-operate. But it didn't take long for some delightful moments and intriguing revelations to emerge – surprising even our scientists at times. We discovered what Britain's babies' first words are and captured the brain activity of a newborn.
We saw the beginnings of empathy, co-operation and moral judgment, revealing how and why we develop as we do and the impact this has on the rest of our lives.
BABY-PROOFING THE SET
Serena Davies, co-series producer
Most of the series was filmed in our specially designed 'baby lab'. Creating this space was a challenge because babies can't follow instructions and have no sense of danger. We had to create a fully working multi-camera set that was also completely baby-proof: no lighting stands, cables and so on.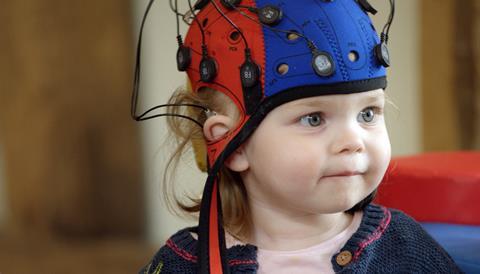 A typical studio space wouldn't work, as we wanted to be able to point the camera anywhere and didn't want to have to restrict our babies' behaviour in any way. We also needed lots of comfortable off-camera spaces.
The solution was a converted barn that was mainly used as a wedding venue. It had all the infrastructure we needed to keep our families comfortable and we could film from all angles. We designed a baby-proof set and lit the barn almost entirely with HMIs fired in through its glass doors.
The main challenge was making sure the babies weren't distracted by the cameras, lights and crew. For the experiments to work, we needed them to be focused either on the scientist running the test or on a particular task in front of them – and not trying to grab the boom.
We toyed with the idea of using a fixed rig, but after more than 20 different experimental set-ups, we felt it didn't give us enough flexibility to cover unpredictable baby behaviour. In the end, we opted for a combination of fixed cameras – mainly GoPros – and up to five manned cameras, which were hidden behind a series of moveable screens.
4K FLEXIBILITY
Our main cameras were the Red Weapon and Arri Amira and we shot in 4K, as we wanted flexibility in the edit. It often felt like a natural-history shoot as we hid away waiting for the action to unfold. We only had one chance to capture our babies' behaviours, so we needed to make sure we were covered – thankfully, we were.