A documentary on the late Bob Fosse wasn't what I intended to pitch to Sky Arts – and making it has been a steep learning curve, says Stephen Arnell
Production company Pan Productions
Commissioner Jack Oliver
Length 1 x 60 minutes
TX Spring, Sky Arts
Executive producers Philip Edgar-Jones; Jack Oliver
Director Lucia Helenka
Producers Julien Planté; Stephen Arnell; Lucia Helenka
Writer Stephen Arnell
Narrator Kerry Shale
Cinematographers Luke Glover; David Rafique; Aaron Trinder
Editor Andy Evans
Colour grade/sound mix Xavier Munch
Pitching a show to Sky Arts in late 2018, I realised it didn't quite hit the channel's sweet spot. But knowing through long experience that it pays to have something in reserve, I had another idea ready to pull out of my metaphorical bag.
It was an idea that had been forming in my mind for a few weeks since reading about an FX drama series about director-choreographer Bob Fosse and his romantic/creative partnership with the late American actress Gwen Verdon.
A new documentary on Fosse, which included some of the grey areas of his life that would have to be addressed in the #MeToo age, was a starting point, but I only had the bare bones. Sky needed at the least a basic script within a few days.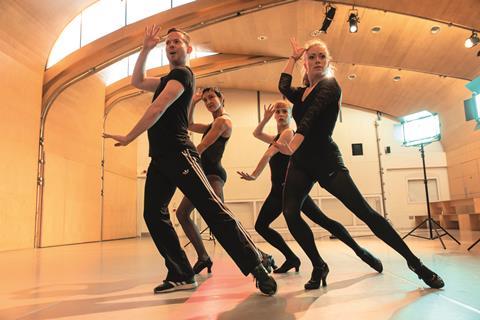 Fortunately, inspiration of a kind flowed – and after reacquainting myself with Fosse's work, the writing proceeded with (comparative) ease. Sky was happy to commit, based on what was by then a surprisingly detailed outline.
The budget was testing, but that was all part of the challenge of delivering what I hoped would be a quality documentary that stood out from the rest of the field.
As a jobbing broadcast consultant, media commentator (including for Broadcast) and occasional executive producer, I knew that I needed to surround myself with the best talent I could find to pick up the large amount of professional slack.
I talked to two soon-to-be colleagues who immediately sprung to mind: presenter, producer and former channel controller Julien Planté and director, producer and production guru Lucia Helenka.
With their artistically minded sensibility, extensive contacts, can-do attitude and ability to turn around great-looking shows on tight budgets, I'd found two ideal partners for Fosse and – as co-owners of our new company Pan Productions – beyond.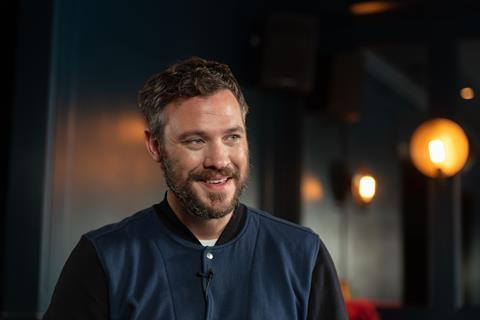 If this all sounds like a walk in the park then rest assured, not everything went to plan. On the financing side, we lost investment, having to dip into our own funds to kickstart the production – previously always a no-no in my book. But in a way, it was now or never, so we jumped in.
It was a steep learning curve, with venues, a voiceover artist (the incomparable Kerry Shale), crew and, most importantly, interviewees, all having to be secured – and paid.
But luck and hard work were on our side as Lucia and Julien recruited a first-class crew, including DoPs Luke Glover, Aaron Trinder and David Rafique, and editor Andy Evans.
We were also fortunate with our 'talking heads', who included popular entertainers and Fosse aficionados Will Young and Louise Redknapp, as well as choreographers, academics and esteemed film and stage critics Jason Solomons and David Benedict.
Julien Planté - My tricks of the trade
Put bluntly, the role of a producer is to make shit happen, to be there to support the key creative person, to manage, co-ordinate and make life as easy as possible for the team on the coalface to do their thing.
Keep communicating with each other and always respond as quickly as possible.
Look for the upside and try to keep it positive, as others are relying on you.
A team should have unique and complementary talents and must share a common goal and commitment to deliver quality. No phoning it in.
Secure the services of a first-rate editor. You can't stint on this.
The Sky Arts team were extremely collegiate and trusted us to get on with the job. They provided advice when asked, but were otherwise happy for us to follow the brief. With a specially recorded dance sequence 'in the style of ' Fosse, we've produced what we believe is a very entertaining, informative and watchable hour of TV.
One thing I would say to any budding documentary-maker who wants to include film clips and music is to study fair-dealing guidelines closely. Thankfully, we managed to nail the clips down to what exactly was being said in the narration and interviewee's comments, sometimes at the expense of my prose.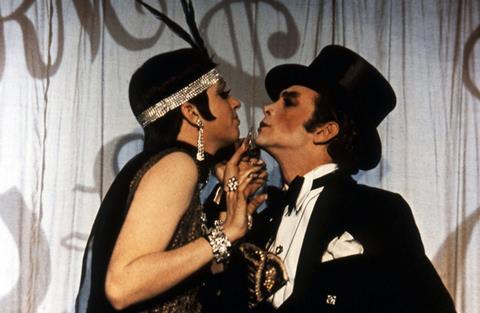 Music rights gave us pause for thought but, except for one iconic track that we really needed, we managed to use what was in the clips, together with a few surprisingly appropriate library musical interludes, so costs were kept to a level that we could live with.
The proof of the pudding will come in the spring when Bob Fosse: It's Showtime airs on Sky Arts. This is just the start for Pan, and we are now in the process of developing several other factual-hybrid genre projects – one of which has been commissioned.
Subjects on our slate include the visual arts, music, fascinating but little-known real life 'Zelig'-type characters, esotericism, arts and social events that changed the world, drama shorts, discussion shows and much more besides.
EXPLAINING GENIUS
Lucia Helenka - director and co-producer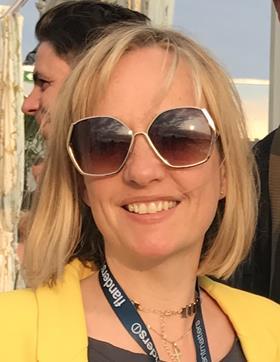 Our contributors were selected due to their ability to provide a fully rounded look at Fosse's art and life. By giving time for the interviewees to discuss the topics in an unhurried atmosphere, we secured some great soundbites plus more in-depth thoughts.
Film and cultural critics Jason Solomons and David Benedict provide the cornerstones of our documentary with thoughtful commentary on Fosse's film and stage work. Performers Will Young and Louise Redknapp were personally inspired by Fosse and have both played characters from Cabaret on stage.
Dancer and physicist Merritt Moore, choreographer Vanessa Fenton and ballet academic Geraldine Morris were able to reflect upon and provide an understanding of the dance world.
Coming from an artistic background, I became fascinated with the creative process and the driving force that propels an artist to single-mindedly pursue their vision and sustain a body of work. In Fosse's case, there was also a self-destructive side as he drove himself to the edge.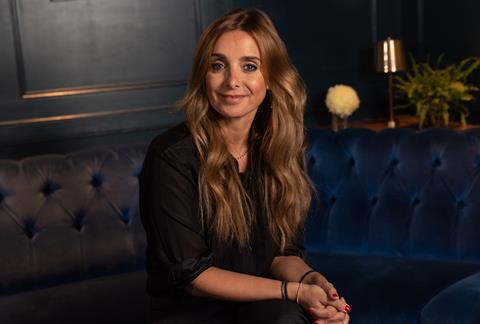 As a man, he was competitive, full of self-doubt and propelled by a love/hate relationship with showbusiness itself.
It is remarkable how Fosse was able to adapt for each decade and for each medium he worked in – stage, film and TV. He was an incredibly fast learner and swiftly took to movie directing. He choreographed the camera, moving it as you imagine he would a dancer, expertly placing it to really make the dance work for camera.
He knew how to create traction with all the elements available to him, filling a frame, painting with light and movement, whether on the stage or screen. Fosse truly understood what was needed to thrill, surprise and entertain.