Finding the right testimony was key to retelling of these harrowing WWII stories, says Paul Kittel
Production company Whitworth Media; Motion Content Group
Commissioning editor Sean Doyle
Length 1 x 90 minutes
TX 9pm, Sunday 28 October, Channel 5
Executive Producers Hugh Whitworth; Melanie Darlaston
Producer/director Paul Kittel
Assistant producer Ed Avern
Production manager Becca Chiplen
Editor Justin Amsden
Distributor Banijay Rights
Post house West Digital
Chris Tarrant's Extreme Railway Journeys has been celebrating the joys of the railway for six years. But when we decided to tackle the horrific tale of the railway's role in the Holocaust, our executive producer Hugh Whitworth was very clear that this film had to live separately from the Extreme Railways series and take a different approach.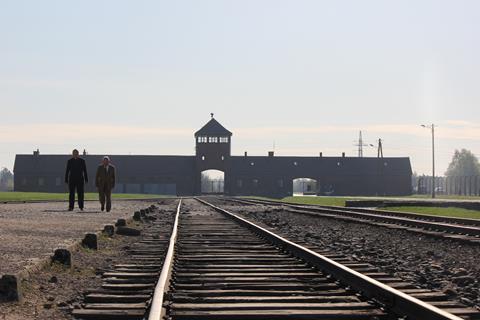 The sheer scale of the Holocaust still has the capacity to shock and the way the railway was subverted to facilitate the genocide is enough to make Stephenson and the pioneers of the railway wince in shame.
In this film we wanted to tell the story of Hitler's holocaust railways by building a narrative that allowed Chris Tarrant to take a simultaneous geographical journey on railways in Germany, the former Czechoslovakia and Poland, while at the same time telling the chronological story of how the first anti-Semitic laws passed in 1935 mutated into mass murder in the gas chambers of Auschwitz.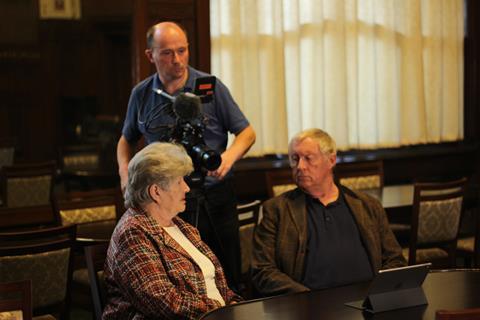 This was a huge narrative challenge because history and geography are never that neat.
I spent two weeks in February recceing central Europe in the teeth of temperatures that plummeted below -15C, suitably harsh to reflect the subject matter.
I was lucky to know a Czech sound recordist called Ivan Cervenka who acted as my fixer. Together, we found a route that would do the job; Germany to the Czech Republic, back to Germany and finally into Poland.
This winding route allowed us to tell the story from 1935 in Nuremberg to the liberation of the camps in 1945.
Along the way Chris would visit significant places and speak to people who had seen the horrors first-hand. The problem was that more than 70 years have passed since the end of the Holocaust, so eye-witnesses are understandably thin on the ground.
I spent two weeks in February recceing central Europe in the teeth of temperatures that plummeted below -15C, suitably harsh to reflect the subject matter
I received enormous help from Holocaust charities, who put me in touch with survivors with whom I spent many dark and fascinating hours speaking.
For many, the memories were still too raw, and they wouldn't countenance visiting the ghettos and camps they suffered in. Others were prepared to take part in the filming but their stories, however compelling, didn't deliver on our railway theme.
Eventually we found our chief witness, Arek Hersh, a Polish Jew whose story was so intimately connected to the railway that it was clear he could make a significant contribution. His family and extended family were all murdered by the Nazis, but extraordinary fortune and quick thinking allowed him to cheat death.
When the war ended, the 15-year-old orphan was flown to the Lake District to start a new life. In time, he learned English and married a wonderful Yorkshire woman. Now a great-grandfather, just shy of 90 years old, he agreed to return to Poland with us.
My tricks of the trade – Paul Kittel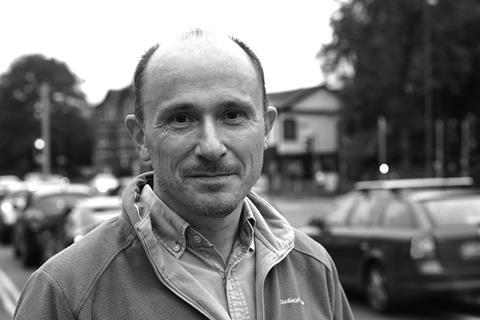 Recce. These days financial restraints mean very few productions have the luxury but when it comes to a complex travel narrative like this, recces are essential.
Get the experts to help. History is a tough subject, often with differing opinions. Get as many historians and eye-witnesses – if any are still alive! – to help.
Emotional interviews are better with two cameras. Cross-shooting turns interviews into conversations rather than staccato Q&As.
Get your archive early. It's best to know what archive you have and, more importantly, what you don't have before you start shooting.
Early one morning, accompanied by a producer from our team, Arek took a taxi from his home near Leeds to Stansted Airport (a mere 170 miles away) and flew out to Lodz in Poland where we had already started filming.
Arek remembered everything as if it was yesterday, showing us around the ghetto and his old orphanage. The chilling thing was that Lodz had changed little with many buildings still recognisable.
Arek's stories, and the way he told them, were so compelling that we filmed all the interviews with two cameras.
This allowed Chris to build up quite a rapport with a man who had been a slave building the Berlin-Warsaw railway, had escaped the SS by hiding in a cemetery and avoided the Auschwitz gas chambers by lying about his age.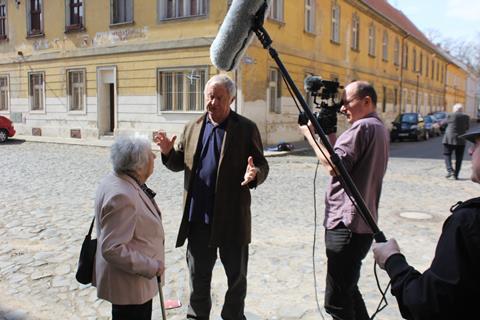 Chris' father had been a war veteran, so he felt close to the subject matter and was as enthralled by Arek as we all were.
When we returned to the UK, thanks to contributions from Arek and other survivors, we were convinced that we had enough material to make more than the hour we had been commissioned to make.
Chris petitioned Channel 5 for more time, which led to the show being extended to 90 minutes.
The Holocaust is a grim subject but something that needs to be remembered, especially in an age where people appear to be growing more intolerant.
The number of living witnesses diminishes every day, but the team felt immensely privileged to hear about this dark chapter in history from voices that are as clear and vibrant today as they were 70 years ago
The privilege of meeting a survivor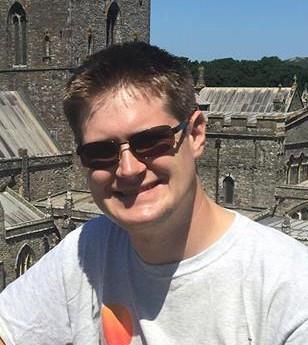 Ed Avern, assistant producer
In March 2018, director Paul Kittel and I drove to Leeds to meet Arek Hersh. Arek is a Holocaust survivor: labour camps, the Lodz ghetto, Auschwitz, the Death March and Theresienstadt.
We were hoping to fly him out to Poland for the shoot, but this presented a worry. The days would be long, the work taxing, and Arek was a 90-year-old man. Would he be up to the challenge?
We needn't have worried. When we stayed in Krakow, Arek insisted on giving me two-hour walking tour of the city, unbothered by the heat, before taking me to his favourite restaurant for lunch. He recommended the beetroot soup and told me about his life.
"I used to rollerblade," he said. "But five years ago my wife sold my blades, so I had to stop."
I tried to imagine an 85-year-old man rollerblading and ate my soup. It was delicious.
The day we filmed at Auschwitz-Birkenhau was beautifully sunny. Grass grew everywhere, and it felt almost peaceful. "There wasn't any grass when I was here," Arek told me.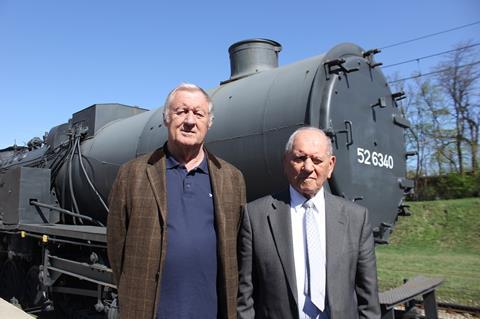 When I asked why, he shrugged in a matter-of-fact way: "We were starving. If you saw something growing, you ate it." It was a sobering moment. But then we were filming, and I was back to worrying about release forms and sound levels and whether we'd be finished before the first busload of tourists arrived.
After the shoot, I flew back from Poland with Arek. Sat waiting for our flight, he suddenly spilled coffee over his trousers.
Unharmed, he wiped the worst away and said: "I don't know why that happened. That's never happened before." It was the first time since arriving in Poland that he had shown any sign of his age.
It's a privilege to meet and work with anyone who survived the Holocaust. But Arek has clearly done more than survive: he has built a life in a foreign country, and after seven decades he has retained an enthusiasm for that life which made it not only an honour to work with him, but a joy.