Casting someone with a condition that affects just 1% of the population was no small order, says Kerry Brierley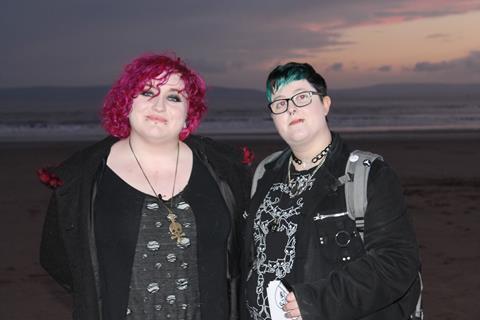 Production company Crackit Productions
Commissioners Sebastian Cardwell; Gemma Hewlett
Length 1 x 60 minutes (part of 7 x 60 minute run of single docs about young people with extraordinary lives)
TX 9pm, 29 March, 5Star
Executive producer Kerry Brierley
Kerry Brierley
Executive producer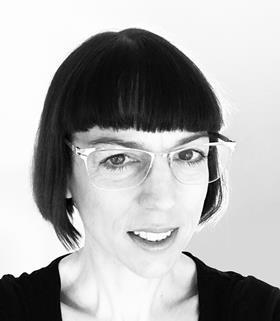 When I started working on documentaries, my aim – and that of my team - was to create thought-provoking, reputational programmes. More than that, though, I wanted to shine a light on the young people battling with a variety of issues while attempting to live their everyday lives.
On many docs I've made since then, the ambition of the whole crew has been to give these people a voice so that they could dispel the myths surrounding their various conditions.
Over the past two years, Crackit Productions has built a reputation for access-driven series that require sensitive filming methods, trust and a high level of duty of care.
These include documentaries such as The Secret Life of the Hospital Bed, where we filmed over five weeks in four hospitals throughout the country; Bad Habits, where the Catholic Church gave us unprecedented access to film young women swapping their modern lives to spend a month living in a convent; and My Extreme OCD Life, which featured eight people with Obsessive Compulsive Disorder whose daily lives were consumed by routine and ritual.
These programmes challenge long-held beliefs and prejudices, and in turn, elicit trust from our contributors.
When we began filming, we discovered that people with the complex psychological condition, Dissociative Identity Disorder (DID) were facing stigma due, in part, to being misrepresented in popular culture. We wanted the documentary to dispel the myths and create a greater understanding of those living with multiple personalities.
But how do you cast for something so sensitive? How do you get access and what methods do you need to employ to ensure that there is a duty of care?
Crackit prides itself on honesty, sensitivity and integrity and we first engaged professional opinion by consulting with experts from the Pottersgate Centre who specialise in diagnosing and treating people with DID.
It was imperative that our director knew how to interact with these people and understood their way of thinking. Thanks to their guidance, he was given the skills to safely get the best out of the contributors whilst also protecting their welfare.
Then there was the casting. Our dedicated cast executive Dawn Panton was faced with a huge task. The brief was tough to achieve as the condition is relatively rare – around only 1% of the general population has been diagnosed with dissociative personality disorder - and she needed the contributors to be a certain age to mirror the channel's core audience.
On top of this, we were faced with the challenge of casting and making this reputational piece with a small budget. A+E Networks was also looking into the condition but unlike us, they had the whole of America to cast one contributor from. We wanted three, all under 23.
As we were looking specifically for young people, we spent hours of painstaking research tracking people down through Reddit, Tumblr, Facebook, Snapchat and Twitter, plus messaging people through various forums and groups.
Each contributor has to give fully informed consent, and we kept in constant touch with the contributors throughout the process and after filming too, to make sure they were happy and that everything was open and transparent.
Also unusually, once the documentary was finished, we showed every contributor their section of the film, to confirm that we were representing the facts correctly and fairly.
Lastly, there was duty of care to the contributor, a crucial element of filming. There are a number of elements that make up a compelling documentary. Expert advice, strong casting and great storytelling. But contributor care is at the heart of a successful film - and continues beyond transmission.
There's still a lot of stigma around having multiple personalities. People find it difficult to understand. As one of our contributors explained, people think you're dangerous because you've got multiple personalities.
But that why many of them wanted to take part, to promote a greater understanding of the condition. And I'd really like to think that with this film, we've achieved that.