When coronavirus scuppered our plans to shoot the Sport Relief challenge in icy Mongolia, we had to change tact swiftly to film in scorching Namibia instead, says Tom Hutchings
Production company Shine TV
Commissioner Michael Jochnowitz (BBC)
Length 1 x 60 minutes
TX 8pm, Wednesday, 11 March, BBC1
Executive producers Tom Hutchings; Tanya Shaw
Director Tom Williams
Production manager Sorrel Potter
Senior edit producer Emma Young
PDs Ben Allen; Michael Perry
Shooting AP Charlotte Jacobs
Production secretary Lucy Pollock
DoPs Andy Allen; Rob Taylor
Camera assistant Richard Simkins
Sound recordist Mark Owen; Lloyd Williamson
Digital imaging technician Elliot Leigh
This year's Sport Relief production for BBC1 was always going to be our most ambitious challenge yet. The plan was to film celebrities travelling 100 miles across one of Asia's oldest lakes in Mongolia over four days by skating, cycling and walking in -30°C conditions with a 10-day turnaround to edit.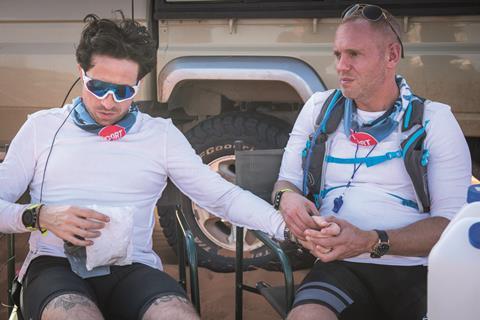 Right from the start, we knew it would require a lot of preparation with the best possible team around us.
The location we'd chosen in Mongolia is very remote. The infrastructure that goes into this kind of production is huge and eats up hours of everyone's day, planning, preparing and assembling the right kit to enable us to film in sub-zero temperatures.
But thanks to four months of brilliant planning, we were fully prepared. We'd been meticulous with training and health and safety, knew the route, what people were going to eat, where they were going to camp and how we were going to film everything.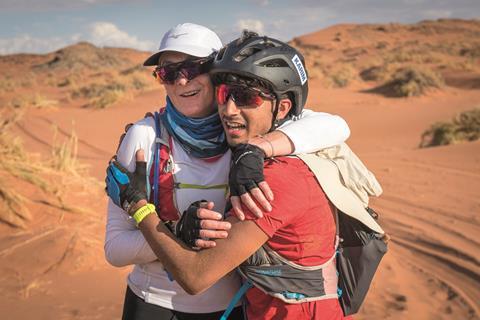 We'd also banked content ahead of the trip with footage of the celebrities as they prepared for Sport Relief 's coldest-ever challenge.
Time was precious and, as we made our final preparations with less than a month to go, we knew we couldn't afford any surprises.
Like everyone, we knew about coronavirus – but Mongolia had done the right things in trying to prevent it and we were in constant touch with consuls in the country. Everyone wanted to make this challenge work.
But then the phone rang. Mongolia was considering restricting travel to the region, which would scupper accessing our location, rushes runs and even leaving the country.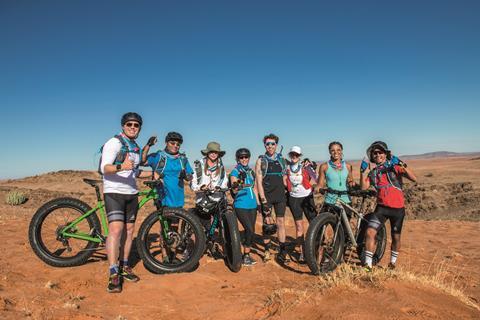 And so, with just days to go before filming, a frantic race against time began and we were forced to look for another location and challenge amid fears we could end up with no film at all and, in turn, not raise any money for Sport Relief.
Rat Race, the event management team with which we were working, also runs treks in Namibia and after discussing with Sport Relief and the BBC, we swiftly made a group decision to switch the triathlon in freezing Mongolia to the stifling desert in Namibia.
Tom Hutchings - My tricks of the trade
Preparation is key because you never know when you are going to be transferred from Mongolia to Namibia.
Employ people with the right experience. Our DoP had filmed in Siberia last year, but he had also been to Namibia twice as well.
Having people at the top of their game, who know how countries work, is always the best thing.
Go with your instinct. We haven't had the luxury of a long edit – we've literally had to make decisions in 10 minutes and just go with it.
Sleep is overrated. I have had so many stressful nights leading up to this. Your mind never switches off.
If making fast-turnaround films already came with a high level of risk, changing location increased that ten-fold. Within 48 hours, we had to rebook flights, start on new preproduction and replace our Mongolian gear with desert boots, sun cream and loose-fitting clothes.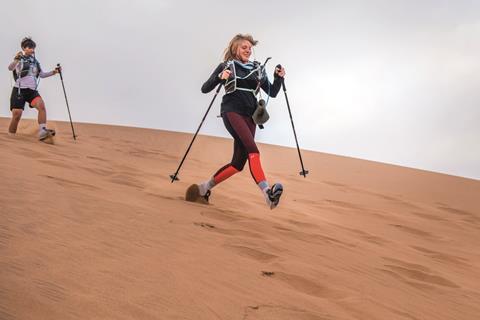 Luckily, we were able to repurpose some of the kit, so had a tiny head start. Thankfully, the cameras we were using were kitted out to film in extreme conditions, whether that was the Arctic or the heat.
Our amazing DoP even built a fat bike with a stabilised gimbal system on the back. It has a monitor as you ride along controlling the camera angle using a remote, enabling us to capture the celebrities' journey with nice smooth shots. Plus, it doesn't make any noise.
When we told the celebs our plans, they knew the coronavirus could still be a factor, and they were surprised by what we were suggesting. Yet fair play to them all for saying they would go for it as they wanted to make a difference.
Logistical challenges
The first thing that hit us on landing in Namibia was the 40°C heat and, not surprisingly, it caused a few problems. The heat zaps the life out of you. Getting around in a car also proved a nightmare, as it's so slow and driving across sand requires specialist drivers.
Our other problem was the actual environment. The sand caused havoc and proved very tough for the celebrities, who were walking, skiing and cycling across the desert to complete the challenge.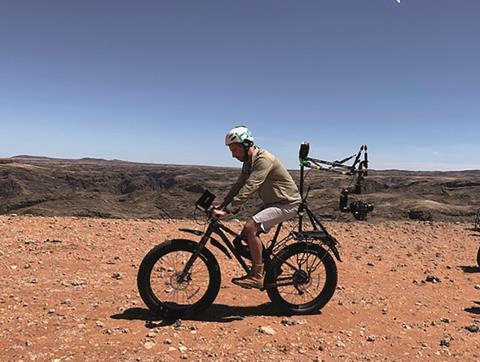 When you think what we have had to get to grips with in such a short space of time, this was by far and away the biggest logistical production we've ever had to pull off.
Now with just days to go before transmission, our goal is to finish editing and make our best-ever film to raise as much money as we possibly can for such a brilliant cause.
PULLING TOGETHER IN A CRISIS
Sorrel Potter, production manager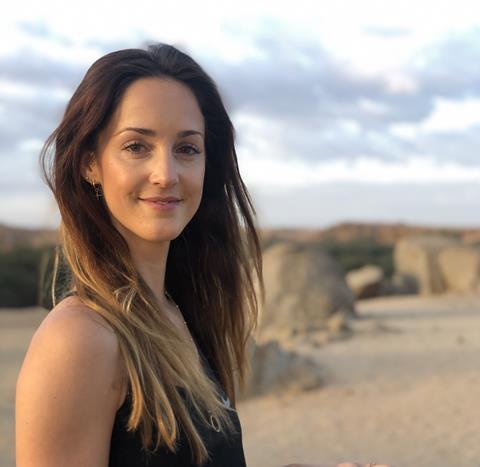 I write this sitting on a plane. I should be flying to Mongolia, but instead I'm travelling to Namibia, as the location of the epic sub-zero Sport Relief challenge has been changed to the scorching Namib desert.
With a looming TX, there was no option to push the shoot back, so once it was confirmed that we could get filming permits and visas turned around in record time, we were good to go.
The filming model is largely the same for both challenges, so we have had to work out a way to move the infrastructure from a triathlon on ice and tailor it to an endurance desert challenge.
TOUGH TERRAIN
The Namib desert is just as remote as Lake Khövsgöl in Mongolia, so we can take the groundwork we put into the Mongolian shoot plan and use it for Namibia, along with the help of our local fixers.
The priority for the camera teams is to be able to easily follow the action as it is happening, so we have sourced vehicles with specialist sand dune drivers, instead of expert ice drivers, and a Huey helicopter for the aerial shots.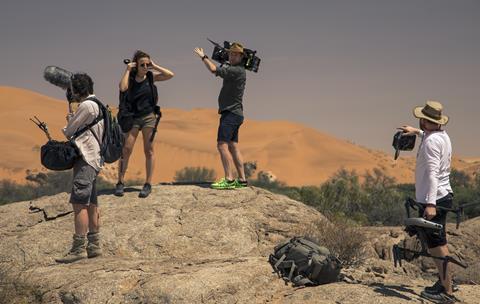 The set-up needs to be fully mobile, with the capability to charge equipment on the go in vehicles, and pop-up tents and welfare facilities that can be easily moved from place to place.
Rearranging all the logistics to a different continent was not an easy feat, but our production secretary, Lucy Pollock, flew through it all at a speed of knots – new flights for our team, accommodation for the entire crew, mountains of excess baggage rebooked, new carnet submitted, batteries reapproved for new flights, a new call sheet crafted and a full clothing pack list of sub-zero gear swapped for sand gaiters and lightweight expedition gear.
And let's not forget every production manager's nightmare: we had to thoroughly rewrite a 30-page risk assessment and ensure that everyone had read the updates before departure.
A massive part of making this shoot a success at such short notice is working with a flexible, collaborative team of Shine TV, BBC and Sport Relief staff.
When we broke the news that the shoot we had been meticulously planning for months was swapping from a climate of -30°C to +40°C three days before departure, the whole team instantly started sending over intel from previous shoots they'd done in Namibia and offered up their wealth of knowledge from similar expeditions.