Making two versions of this series for British and French viewers meant taking into account how historical 'facts' can differ, says Samuel Kissous
Production company Pernel Media
Commissioner Dan Korn
Length 4 x 60 minutes
TX 10pm, Monday 8 October, History
Executive producer Samuel Kissous
Director of Dan Jones segments Christopher Holt
Drama directors Vanessa Pontet; Alain Brunard
Writers Vanessa Pontet; Christopher Holt
Historical consultant Xavier Helary
Post houses Fat Lip Films (UK); Tigre Productions (France); Soho Square Studios (audio)
Pernel Media had no track record in producing historical docu-dramas but an interview with George RR Martin, in which he said that Europe in the Middle Ages was his inspiration for Game Of Thrones, got me thinking.
With little source material available, this is not a period easily covered on screen, yet after a little research – and as a French producer who works in Britain – I was hooked by the interlinking histories of these two European countries.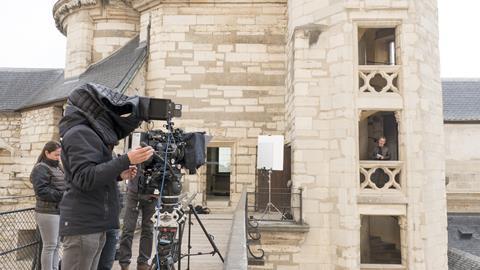 The treachery, brutality and sexual intrigues between the ruling families made it incredibly exciting and dramatic. And it's true.
Producing docu-drama is a massive challenge: audiences are used to seeing lavish dramas with high production values and big-name talent.
But docu-dramas only ever have a fraction of the budget of highend drama so, from the outset, you need to be creative and decide where to focus your time and money: what can you compete with and what should you let go?
The series needed international flair and impeccable storytelling, so I reached out to British director Christopher Holt and asked him to write the whole series structure and several episodes in English. This was then translated into French for the original commissioning broadcaster France 5.
We wanted our re-enactments to match the visual expectations of drama, so we hired specialist drama crews with high-end kit and shot everything in 4K.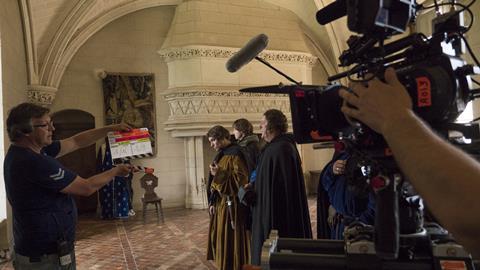 We also needed to find incredible locations that could match any Hollywood studio and worked very hard to gain access to real medieval castles, including the famous Château de Blois, the home of King François I.
We used make-up and costume teams from the drama world but decided against casting big stars who would require lots of dialogue and instead went for lesser-known yet talented and 'visually relevant' actors – that means actors who really looked the part – and only scripted a couple of key lines in each episode, sometimes using the precise words recorded in documents from the event in question, such as at Joan of Arc's trial.
This meant we could shoot scenes quickly, but with the added bonus of making the show easier to dub – a factor that was highlighted when the international version of the series sold quickly to factual SVoD service CuriosityStream, Foxtel in Australia and Viasat for numerous territories across Europe and Africa.
Samuel Kissous - My tricks of the trade
Wait until scripts have been written and rewritten and the shooting schedule finalised before agreeing cast, or you could do a lot of rebooking.
Listen to the opinions of your expert host. They will know more about the subject than you.
Marshalling large crews, cast and horses and filming multiple scenes each day needs a scheduling genius. Hire the best AD you can find.
Take detailed notes about everything. Doing this for series one made us more efficient when we started filming series two.
If you shoot men in armour during summer, budget for more bottled water than you could ever imagine.
Having minimal dialogue also allowed us to properly balance the drama and documentary elements. By allowing the presenter of the UK version Dan Jones to clarify the complexities of the story through his narration and location pieces to camera, we made great use of our expert host and succeeded in regularly changing the pace on screen.
Detail was vitally important, but historical accuracy – especially from 700 years ago – can be diffi cult to achieve. We used a wide range of resources to ensure our props, costumes and other items were as accurate as possible. But we were surprised to fi nd out when making the UK version that historical 'facts' can differ.
While key dates and major events are usually not in doubt, we found plenty of debate between academics on certain points and decided in some instances that changing the story emphasis – so that the English version had an angle more sympathetic to the English, for example – might be more appropriate than using the French viewpoint.
For our UK series, we also spent a little more time on the activities of the English monarchs, as they are naturally going to be of more interest to British viewers than French or Spanish rulers.
Enthusiastic amateurs
Another string to our bow (both the battle-winning English longbow and the French crossbow) – was working with recreationists. Many of our battle scenes featured these fantastic hobbyists: they knew the battles, already had the costumes and, adding to the authenticity, even slept under canvas while shooting.
Our schedule was tight, and we didn't want to lose days getting our huge cast and crew between locations, so we limited the number of castles to three and made them work hard for us.
We sometimes used them like a studio, with one room dressed to shoot French scenes and others set up for English and Spanish. We used beauty shots or on-screen text to establish location and let the historical detailing in each room do the rest.
In this Brexit era, I am glad this series provides a look at where Europe came from and will remind people that its constituent nations share a great deal of DNA.
A CRASH COURSE IN EUROPEAN HISTORY
Christopher Holt, writer and director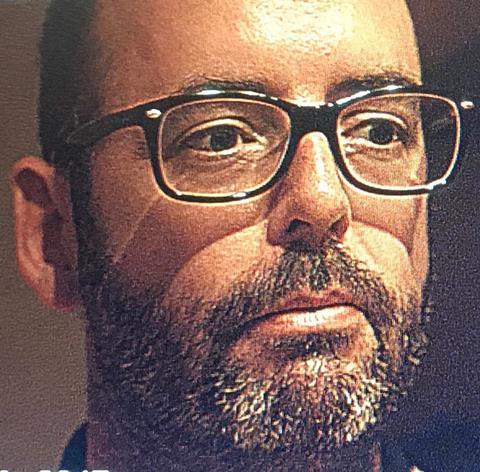 This was one of the biggest writing challenges I have ever faced. I had previously written and directed two phenomenally successful history series – The Six Wives Of Henry VIII and Elizabeth I for Channel 5 – but now I was being asked to pen the history of the kings and queens of Spain, Portugal, France, England and Germany.
I spent the first few months reading every book I could get my hands on – it was a crash course in European history.
The challenge was to find a route through the vast number of stories and identify key moments where the five main countries bumped up against each other, usually with bloody results.
DIFFERENT POINTS OF VIEW
What I found most fascinating was seeing stories that I was familiar with, but told from a European point of view. It gave me a far greater understanding of the period and England's place in it. It seems we've been inflating our own importance for quite some time.
In the end, I produced a dense, 60-page research document; a kind of matrix detailing who did what to whom and with what. It took more than two months to whittle it down to a series structure and shooting scripts. Once they were written, I handed them over to Pernel for adaptation into French and shooting.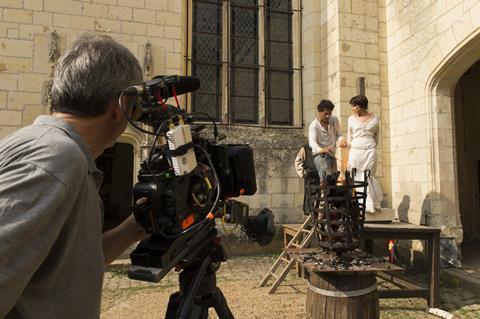 Nine months later, four finished films landed back in my lap and I began the task of rewriting them for History, with Dan Jones as the presenter.
The French films clocked in at a whopping 59 minutes, which meant I had to lose 16 minutes of stories to make them fi t the UK channel's spec. I also needed to make room for Jones' pieces to camera.
It was no easy task – the French versions were fast and jampacked with interconnected stories, so as soon as I started pulling out beats, the house of cards began to wobble.
Two weeks later, I handed the shows over to Dan. It's always slightly terrifying handing a script to Dan – he is the best writer of history I have ever worked with. Dan's PTCs were shot over two days at Heddingham Castle in Essex.
Once his work was done, he was bundled into a cab and I went back to the edit to insert the new PTCs and reshape the four films.