Platform launched by leading footballers drops subscription model just seven months after launch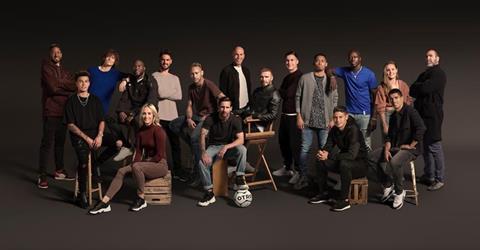 Otro, the digital footballing platform, has pivoted away from a subscription model and removed its paywall.
Founded by 23 Capital and 17 of the world's leading footballers including Lionel Messi, Neymar and David Beckham, Otro launched in a blaze of publicity in December last year offering a monthly subscription of $3.99 USD.
The company now says it will now set up as a digital content studio focused on creating, publishing and distributing original content and experiences which deepen fans' love of football.
Otro added that it will build up its core social channels – Instagram, Facebook and Twitter, as well as launching its YouTube channel in the coming weeks.
Otro said: "The move to becoming a digital content studio comes after Otro saw content published on its social channels, outside of the paywall, perform incredibly well, and the new approach opens up more access to audiences and a variety of revenue streams."
The full list of players who joined Otro at launch were: Lionel Messi, Neymar Jr, David Beckham, Zinedine Zidane, James Rodriguez, Luis Suarez, Isco, Romelu Lukaku, Jerome Boateng, Paulo Dybala, Gabriel Jesus, Lieke Martens, Benjamin Mendy, Dele Alli, David Luiz, Toni Duggan and Eric Cantona.
It said at the time that Otro would provide "unprecedented" access to the players, telling their stories through short-form content and feature-length shows, interviews and documentaries that shine a light on their lives away from the pitch.