Beckham, Messi and Neymar sign up to Otro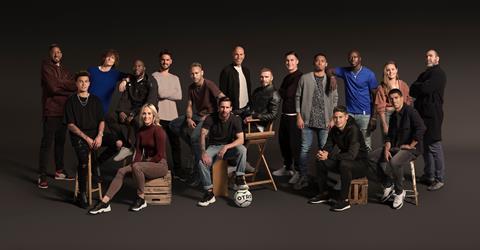 David Beckham, Lionel Messi, Neymar and Luis Suarez are among the top footballers to sign up to Otro, a new platform that will feature original content from and about the players.
Otro launched on Monday, and is funded by 23 Capital, a London-based investor and financier of sports, media and entertainment ventures.
Otro says it will provide "unprecedented" access to the players, telling their stories through short-form content and feature-length shows, interviews and documentaries that shine a light on their lives away from the pitch.
The full list of players who have joined Otro at launch are: Lionel Messi, Neymar Jr, David Beckham, Zinedine Zidane, James Rodriguez, Luis Suarez, Isco, Romelu Lukaku, Jerome Boateng, Paulo Dybala, Gabriel Jesus, Lieke Martens, Benjamin Mendy, Dele Alli, David Luiz, Toni Duggan and Eric Cantona.
The Financial Times reported that the players will share in profits generated by the service.
Otro.com went live on Monday, while iOS and Android apps are available to download later in the week. From launch, 65 pieces of content available for free, while full membership is available for a monthly subscription of $3.99 USD.
Chief executive Jeremy Dale said: "We've specifically designed Otro to be a community where members and players engage directly. These players are the founding members of Otro and they are now inviting their fans to join their other club."
The launch slate includes original series such as Modern Game, a doc series where players share their views on transfer fees, the pressures of international football, and struggles during injury and retirement. In episode one, Beckham, Cantona and Zidane as well as Neymar Jr, Lukaku and Gabriel Jesus feature in 'Representing A Nation', discussing their experiences of playing for their national teams.
Six Steps, meanwhile, is a portrait of six players, while Orbital is a freestyle stunt show.
Otro has also partnered with OPTA, IMG and Getty Images to provide stats, facts, photography and clips for the platform.
Otro is available in eight languages.