The new owners of the South London studio complex that was previously home to ITV's The Bill have set their sights on turning the four-acre site into a production facility to equal any in the country.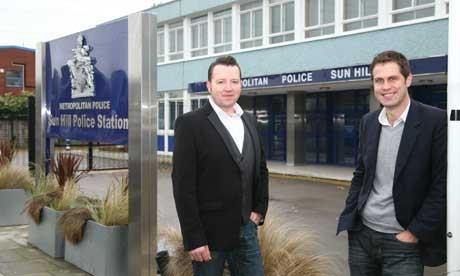 Procam Television's John Brennan and Unitbase's Piers Read (pictured), backed by financiers Panther Securities, completed a £5m deal with Fremantle Media for Merton Studios and its contents last week.
The duo will now embark on an extensive overhaul that includes the introduction of both HD and stereo 3D.
Fibre links will be installed in the studios, the established SD gallery will be replaced with a switchable HD/3D equivalent, soundproofing will be added and the seeds of a media hub sown with the introduction of rentable office space.
The upgraded 220,000 sq ft facility will be renamed, employ 20 staff and be marketed to film, TV and other creative industries.
The owners hope that the changes will bolster the established on-site offering, which includes 54 different sets, 45,000 costume pieces and 100 production offices.
Brennan said: "We have a clear vision and that is to create a leading studio brand. There's no other studio facility in the world that has these hard-to-find sets under one roof."
Procam Television will oversee the upgrade of the two existing 8,000 sq ft sound stages and the gallery, and offer on-site hire for producers.
Its stereo 3D arm Pro3D will become a tenant at the media centre and supply 3D rigs, stereographers and 3D camera operators.
A dedicated 3D editing suite - with 7.1 surround sound supporting and using Final Cut Pro and CineForm Neo3D -will also be added alongside 2D and 3D graphic design capabilities and blue and green-screen shooting areas.
Read and Brennan will look to attract partners that can provide live broadcast capabilities and manage the on-site post facilities.
Former line producer and location manager Read, who will become managing director, said: "Our mission now is to unlock the outstanding commercial potential of the studio. We hope the upgrade will put us on the map as a leading studio and provide a challenge to the existing studios out there."
The 54 sets include a police station, court room, pub, hospital and exterior streets, cells and a morgue.
The Merton Studios were previously owned by Fremantle Media, parent company of Talkback Thames, producers of The Bill.