A Formula E motor racing showcase will form part of the content distribution and live production seminar strand at the Media Production Show next month.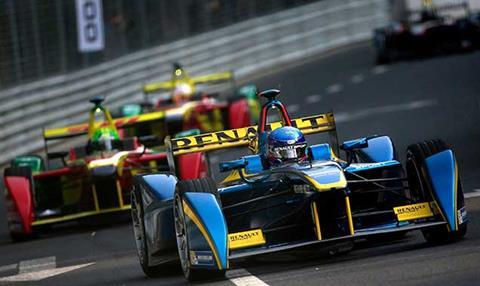 On day two of the event, Dave Adey, Formula E head of technical operations, and the motorsport's head of editorial Laurence Boyd, will discuss how the use of telemetry, e-sports and social media is fuelling the event's growth.
Also talking live sports production will be IMG sports producer Ross Clarke and Sunil Patel, managing director of Whisper Films, the indie behind Channel 4's F1 coverage.
Steve Ackerman, managing director of Somethin' Else, will also be on hand to discuss the digital audience engagement delivered in the run-up to and during the Brit Awards.
The future of 360-degree production will be assessed by Richard Wormwell, who heads up this area for Dock 10, while BBC R&D lead engineer Peter Brightwell will reveal the latest developments in live IP broadcasting from the corporation's lab.
Also on day two, Clive Bishop, head of information policy and reporting at ITV, will explain how the broadcaster has rolled out the Entertainment Identifier Registry (EIDR) system.
The Media Production Show takes place 13-14 June at Olympia, London