Julian Knight says support schemes have 'failed to champion the needs' of self-employed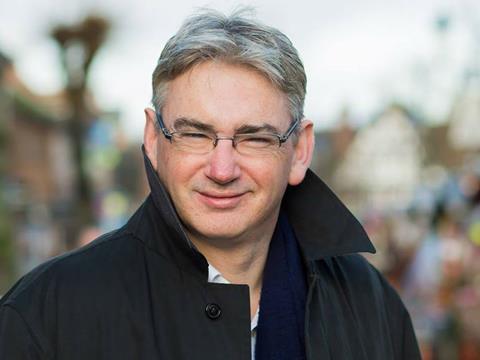 The DCMS Committee (DCMSC) has launched an angry broadside against the government for its failure to financially support the creative sector's freelance community.
Responding to a letter from culture secretary Oliver Dowden, DCMSC chair Julian Knight said the government had "failed to champion the needs" of creative sector freelancers. He lambasted it for instead choosing to "defend the 'difficult decisions' made by the Treasury".
Knight was referring to the wealth of freelancers who have fallen through the cracks between the government's financial support schemes.
When announcing the schemes, chancellor Rishi Sunak said 95% of the UK's freelance community would be covered, but evidence has found that figure to be far lower in the TV industry and associated sectors.
Knight called out the government for failing to provide figures on how many people in the creative sector are currently without help.
"It's clear that the government needs to be doing much more to support the people in our creative industries who contribute so much to our national life but now find their livelihoods in jeopardy," said Knight, who was appointed just prior to the Covid-19 lockdown.
"Freelancers, company directors and the self-employed have told us about the devastating consequences for them and the creative businesses they work for."
He added that the committee will be seeking answers from culture minister Caroline Dinenage, who is appearing before the committee on Tuesday 9 June as part of its wider investigation into coronavirus' impact on the creative industries.
Knight was responding to a letter from Dowden dated 20 May, in which the culture secretary said the DCMS is "working to measure the level of creative industries' eligibility for support schemes" but was unable to provide analysis.
The government's furlough scheme closes for new entrants in just five days, making it extremely unlikely that alterations to eligibility criteria will be made at this last stage.
The news comes as a survey of 2,000 people finds almost one in ten have already left the industry or are taking active steps to leave, with more than half mulling an exit.
Broadcasting union Bectu head Philippa Childs said Dinenage must provide answers during the session.
"The DCMS has been too quiet throughout this crisis while the people who are working in the creative industries have been crying out for support which hasn't been delivered," she added.
"Our latest survey found that 50% of freelancers are being forced to borrow money because they have not had access to government income support schemes.
"We have engaged with the Treasury to propose solutions that are achievable and the DCMS must also put forward solutions and advocate for bespoke support for these valuable industries."