Time Project survey uncovers 'broken system' in which staff work 14 hours per week more than national average
TV's long hours culture has been laid bare by a study which has found staff work 14 hours more than the national average each week.
The Time Project study, which took place over six months from April and involved 477 people logging 73,000 hours, found that the additional time spent working amounted to the equivalent of an extra two days per week.
Staff worked for an average of 10 hours per day, compared to the non-industry average of 7.2 hours.
One individual reported a 23.8 hour working day.
Backed by the University of York's Screen Industries Growth Network, the Time Project is the culmination of a collaboration between Bectu, Directors UK, Sara Putt Associates and job share group Share My Telly Job (SMTJ).
There was significant variation in terms of hours between departments with hair and make-up putting in the longest days (11.8 hours). They were followed by electricians (11.3 hours), with producer / directors and runners clocking up an average of 10.8 hours. Producers spent an average of 10.5 hours at work each day.
Meanwhile, those working in development posted an average of 8 hours.
The average daily break was half an hour, however one-fifth of workers reported that they didn't get any breaks at all.
The report also revealed that the majority of workers were not paid for the extra hours worked.
Where contracts stated working hours per day, over half (55%) of participants reported working beyond those hours. However, the study said it is commonplace for staff to have to sign 'buy-out' contracts which effectively oblige them to work as many hours as it takes to finish a job without being paid for that extra time.
Some participants reported that they were routinely asked to sign an opt-out clause waiving their right to work a maximum 48 hour week.
GENDER PAY
Gender pay was also highlighted as an issue, with women continuing to be paid less than men. The gender pay gap is nearly 18% for those on day rates and over 16% for those on weekly rates. The greatest gender pay disparity occurred among women aged 20 to 29, who earn 39% less than men of the same age.
SMTJ founder Louise Patel said that the survey revealed that the "system is broken".
"Time and working hours seem to be at the root of most of the problems we saw in the industry, from a lack of time to recruit diversely, to a lack of time in the schedules," she stated.
"This in turn leads to poor management practice and mental health problems and to the exclusion of disabled people and those with commitments outside of the workplace."
She added that uncovering the pay "inequality [was] most shocking".
"It is quite common to have an editor and an edit producer sitting side by side working a 20 hour shift, and the editor will be getting paid overtime beyond ten hours and the edit producer will not".
SMTJ's Dr Rowan Aust called for a crackdown on working conditions.
"Film and TV production is booming and we are struggling to crew up with enough workers to fill demand, yet the barriers of class, gender, race, ageism and ableism remain, and are sustained by the long-hours culture," she said.
"The work referenced in this report is the start, not the finish. Punitive contracts need to be eradicated: no more buyouts, no more expectation of a 60-hour plus week."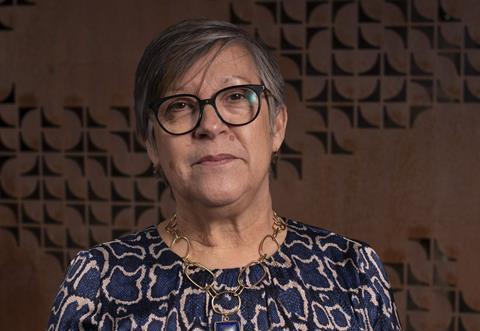 Bectu head Philippa Childs said that the programming produced over the past two years has been the result of the work of freelancers "who regularly work unacceptably long hours and at huge personal cost".
University of York's Dr Jon Swords added: "Working 10-hour days is not normal outside of TV. And it acts as a barrier to entry and progression for people with other restrictions on their time. This affects carers, parents, those who need time to look after their own mental and physical health, or want a life outside of work."
The Time Project survey was conducted via an app that measures and understands working hours. Respondents anonymously log their working hours and rates and compare them to their peers in similar roles.
The data is then analysed through three angles: skills, diversity and wellbeing with the aim of increased parity in the film and TV industries.