Future of Content: ITV News anchor Charlene White talks about her ITV series aimed at explaining racism to young audiences
Now more than ever, what we do and how we do it is incredibly important. In an era when news networks across the world were slow to engage in the rise and rise of social media, online journalism and alternative news sources, we've had a bit of catching up to do.
The misconception tends to be that young people don't want to engage in news, or have little interest in it, which is just a misnomer. My twenties were spent as a senior reporter and presenter for BBC Radio 1 and 1Xtra Newsbeat. If there's one thing I know it's that young news consumers want to know what's happening in the world, but are often forgotten.
When I was growing up you got your news from a very specific and small pool of news sources. In our house, my parents watched ITV News (like in every black household in the country, the only news source that mattered was Sir Trevor), and read the Daily Mail and the Guardian. That was it, and that was what we were used to. I'd tune into Newsround and Neighbours after dinner, then start on my homework.
Well fast forward a few years and my goodness how things have changed.
Not only are young people offered a countless number of sources in the UK, they're also offered content from around the world too, but not all those sources are reliable or safe and we have a responsibility to encourage them to see us as a trusted source they can rely on.
Young people spend a considerable percentage of their waking hours on their smartphones, from the first thing in the morning to last thing at night, so attempting to connect with them solely on TV is just not going to work anymore. That's where ITV News has really been changing.
From podcasts, to online series to correspondents and presenters uploading written, video and picture content from their phones – this is where we engage young people.
But the battle for younger consumers doesn't end there, even though there's a tendency for older news hacks to sniff at such things: the likes of Instagram, Snapchat and TikTok are huge platforms where news providers can engage with them. Yes, TikTok is great for dance challenges (I mean, who hasn't done the Megan Thee Stallion 'Savage' challenge?), and Instagram is great for influencers flogging you stuff you never knew you needed in your life, but if that's where young people are going, we have a responsibility to reach them there too.
The Rundown
And that's where The Rundown comes in. Reaching 11 million consumers every month, we're giving them a hit of news while they scroll through their feed.
However, giving them a short sharp hit of news isn't where our responsibility ends. In my opinion, we also have to give them something deeper, in a fun way that's shareable and informative. That's why I came up with the idea for IRL with Team Charlene.
As the Black Lives Matter movement played out here in the UK earlier this year, I noticed lots of adults talking about race, but very few people talking to children about race. I had a lot of white parents mentioning that their children didn't "see" race, so therefore they didn't need to talk to them about it.
This half-hour studio show is aimed at informing and explaining racism experienced by black people to young audiences. With animation, music from young talented musicians, films and honest discussion, the format aims to begin to cover relevant questions on racism.
Parents choosing to think their kids don't see race showed me that as a news organisation we have a responsibility to educate children and adults
It will also feature short animated stories of real-life racism experiences by children, interesting facts and top experts, who will be on hand to answer questions from kids across the UK to break down some of the science behind our diverse human race.
My first experience with racist abuse happened at seven-years-old; my niece's first experience was just a few years ago when she was only five and just about every black parent has the 'race' chat early on with their kids. That's why parents choosing to think their kids don't see race showed me that as a news organisation we have a responsibility to educate children and adults.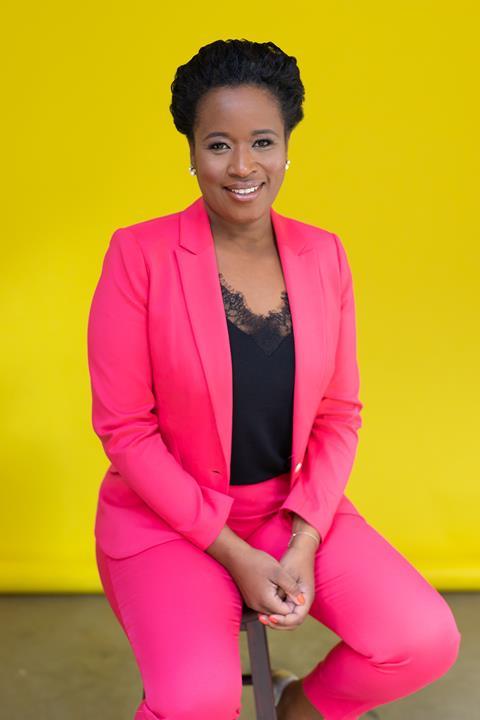 We've got a science film looking at why people have different skin colours, a film looking at why people protest, and we've got a counsellor in the studio to help kids with their feelings – because it's such a sensitive subject. An exclusive first look will be screened on CiTV and simulcast on ITV, but most importantly, the complete version will be on the ITV Hub. Perhaps even more importantly each element is short and shareable.
The project brings together two brilliant elements of ITN: ITV News and ITN Productions, working alongside teams from CiTV and ITV for the first time.
We all work in very different ways, so it's been a learning curve for all of us, but it's been fun. ITN is a brand I grew up with and respect, and I want to make sure that the younger generation feel that too, so the earlier we engage them the better. With so much 'fake news' about, they need us now more than ever.
Charlene White is a presenter at ITV News London