Sponsored content
Find out more
WFTV Business Award winner tells Tim Dams why focusing on real issues is the key to creating stronger dramas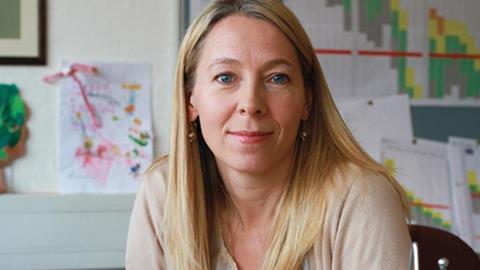 "If I'm in the business of anything, it's the business of people," says Jane Featherstone, winner of this year's Barclays Business Award at the Women in Film & Television Awards.
Featherstone – recently named as the UK production sector's most influential executive by Broadcast – cites the importance working with "great talent". They range from writers, directors and crew to the 28 staff at the London office of her company, Sister, and long-time business partner Dan Isaacs. Collectively, talent is the key to success in the "storytelling business", she adds.
Featherstone – the former chief executive of Kudos, co-chairman of Shine UK and executive producer of dramas including Spooks, Humans and Broadchurch – first launched her own indie, Sister Pictures, four years ago.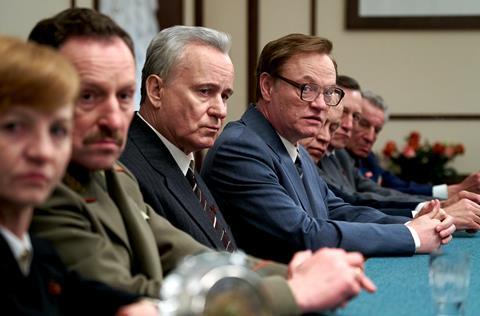 This year has been stellar, with nuclear drama Chernobyl a breakout, critical hit for Sky, strong reviews for its BBC and Netflix co-production Giri/Haji and Cleaning Up quietly averaging almost 7.5 million viewers (and consolidating at over 8 million) for ITV in January.
Sister Pictures has also landed a Best Independent Producer nomination at the 2020 Broadcast Awards, while Featherstone collected her WFTV award on Friday (6 December), celebrating alongside other winners such as Claudia Winkleman, Dorothy Byrne and Lisa McGee.
Featherstone then partnered with Shine Group founder Liz Murdoch and former 20th Century Fox Film chair Stacey Snider, who have both invested in a new venture, which is known simply as Sister.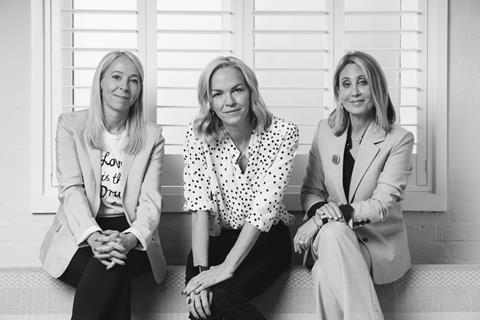 'Proliferation of opportunity'
Joining forces with Snider and Murdoch provides an opportunity for Sister not only to take advantage of "the proliferation of opportunity" of the streaming era, says Featherstone, but also to expand its storytelling into other areas, such as film, short-form and podcasting.
Above all, the partnership allows Sister to "keep flexible, nimble and independent," she says. "We are capitalised and have enough funding to be able to develop how we want to, to nurture the talent in-house and then to go and find the right home for projects.
"I hope that makes us attractive to writers because we will support and protect them, and hopefully attractive to a buyer too as a very trusted deliverer."
Sister, she adds, won't look to replicate the success of Chernobyl by developing similar kinds of dramas. "You have to be very careful not to take too many lessons from the things that are working now," she says, noting that Sister began developing the acclaimed drama four years ago.
Featherstone does, however, take three lessons from its unexpected success. First is to always strive for excellence and work with great people.
Second, there's a growing appetite for mini-series that allow viewers to "get the box set done in a week", and a waning one for very long-running, returning series. Audiences, she explains, want to be part of the conversation about TV.
Third, she argues that Chernobyl's themes of peace, truth and state control touched a nerve, particularly with younger audiences, as did the visceral nature of its filmmaking.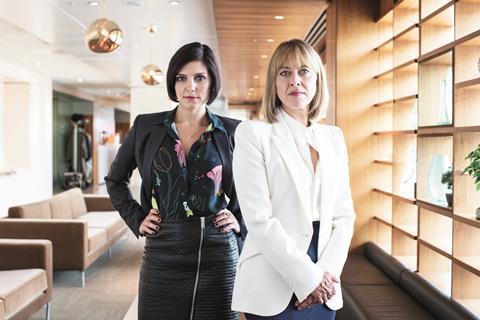 Resisting 'neutered' dramas
Featherstone warns that it's important for producers to be selective, at a time of so many scripted opportunities, and to create projects that are compelling, entertaining and have got something to say.
"The challenge for storytellers is looking for bigger plays – the universal, global hit," she says. "There's a danger in that we just go for stories that are slightly neutered. As a company, Sister will try to resist that and to make things as specific and localised as possible – and hope that they will have a universal appeal because of that truth."
Sister is now working on the second series of Abi Morgan's The Split, and an adaptation of Naomi Alderman's The Power for Amazon. It's also adapting Adam Kay's best-selling memoir This is Going to Hurt, which Featherstone bills as a dark comedy about the NHS and a "call to arms" to protect it. Two other big projects are set to be announced soon, she adds.
Critical role for WFTV
Meanwhile, Featherstone stresses she's a big fan of Women in Film & Television, describing it as a "critical organisation" in increasing the awareness and representation of female business leaders and creatives over the past 30 years.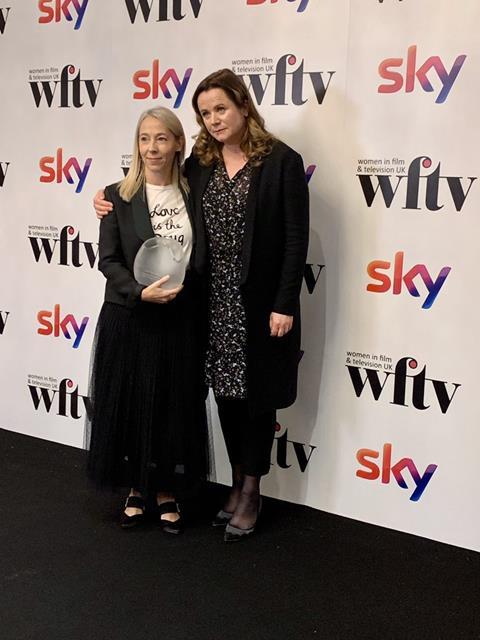 "Things are changing for the better," says Featherstone, asked for her view on the impact of the Weinstein scandals and the #MeToo and Time's Up movements on the industry.
"It's a process, and it's a long road, and nothing is perfect, but I feel now that we're in a place where women in the industry feel confident, and largely able to take on any opportunity."
She points out that the name of her company, Sister, was not chosen to reflect gender so much as a set of values, such as collaboration, openness, honesty and transparency, and treating people fairly.
"There is inequality and disparity all over the place and it isn't just between men and women," says Featherstone. "It's in many other areas, like poverty and ethnicity. For me, that's the next area that we really have to embrace properly and put within the core values of our business."