Today's young fans demand much more than a chart rundown, says Jan Younghusband
"Are you going to bring back Top Of The Pops?"
That's the question I was repeatedly asked when I became head of music TV commissioning at the BBC in 2009.
We know the audience is nostalgic for that time when it was destination viewing every Thursday, before the rise of the internet. TOTP was the one place where you'd know what was going on in those times.
But what should a weekly mainstream music show look like now, when you can get everything you want at the touch of a button? When you can tweet your favourite artist and have a decent chance of getting a personal response?
While the chart remains important, what we've found from shows like Adele At The BBC, and the ones we've recorded with Sam Smith and Harry Styles (to be broadcast in November), is that viewers want special access to great artists.
They want something new and exclusive, and to see a different side to them in sketches and other fun items.
This week, BBC1 launches Sounds Like Friday Night, a live weekly music show. Hosts Greg James (Radio 1) and Dotty (1Xtra) are joined each week by a lead artist who'll kick off the show and help curate it, chat with the other performers and take part in sketches.
The aim is for the show to feel fresh each week: programme one with Jason Derulo co-hosting will feel different to show two with Liam Payne, and different again to show three with Demi Lovato.
Being live, we can also be topical and, if we get it right, we'll pick up on the essence of what's top of viewers' minds by capturing what everyone is excited about in music that week.
The BBC's ability to curate is even more important now as there's so much choice out there, and a viewer might not know where to start. We want to bring the best music to our audiences, introducing burgeoning musical talent as well as established artists.
Sounds Like Friday Night is part of a continuing strategy to put live music back at the heart of BBC1.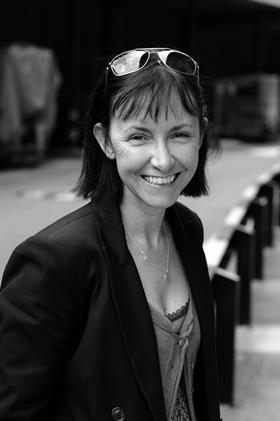 Jan Younghusband is head of BBC music TV commissioning. Sounds Like Friday Night starts at 7.30pm on BBC1 on Friday 27 October