A Nigerian street gang tried to steal our kit and an angry South African crowd threatened to torch our van, but we filmed some magical moments along the way, says Clare Tavernor
Production company Sundog Pictures
Commissioner Jan Younghusband
Length 3 x 60 minutes
TX 1 June, 9pm, BBC4
Executive producer Sam Anthony
Series producer/director Clare Tavernor
Producer/director Ruhi Hamid
Edit producers Alex Emmanuel; Tamsin Curry; Adrienne Doyard
Production manager Rosie Holledge
Production co-ordinator Rosie Colman
Post house Splice
The Nigerian singer Nneka was on stage in the middle of a women's market on Lagos Island. She was staging a pop-up gig playing highlife and reggae-inflected pop, and we were capturing it.
Soon the women selling vegetables and pounding sugarcane were swinging their hips. It was perfect footage for our series, in which we wanted to get to the heart of a musical culture that has influenced artists and musical genres worldwide.
Nneka had only been playing for a few minutes when a group of 'area boys' appeared. They control the streets of Lagos, so you need to work at speed (and have a good fixer) if you want to film there.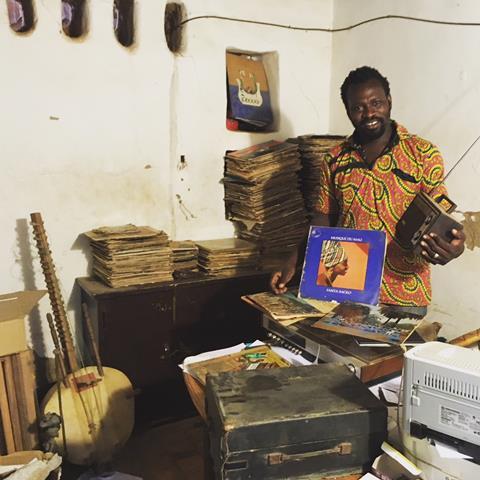 We quickly wrapped and began setting up for an interview, when our fixer, Idowu, rushed over and said that if we didn't leave, we would have all our sound gear taken. I discovered later it was only his street smarts that had enabled him to hold off the boys for so long. It wouldn't be the last close call we'd face in Africa.
I knew when I signed up for this series that it would be an unforgettable experience. I've collected African records for more than a decade and have a long love affair with the continent.
It was my dream job. My first task was deciding where to go – the music of Africa is as vast and varied as the continent itself.
An initial treatment had us travelling across eight countries, but the realities of a BBC4 budget meant that was impossible. My solution was to break the journey into three musical elements: rhythm, harmony and melody, with an episode for each.
Together with our brilliant first-time presenter Rita Ray – an endless source of expertise and contacts – I focused in on three countries.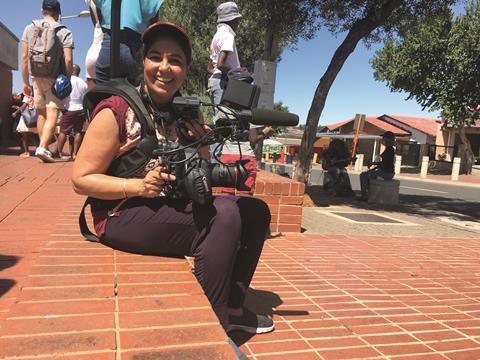 When exploring the beat in Africa, Nigeria cannot be ignored. Home to Fela Kuti and his afrobeat, the country and its music are unique, but it's hard to film there. Lagos is hot, humid, noisy and dangerous and the whole country relies on generators. We stuck to recording artists in their homes or studios, well away from the area boys.
For harmony, we chose South Africa. It is a key aspect of the music of this huge and beautiful country, whose artists include Ladysmith Black Mambazo and Miriam Makeba. The voice also played a special role in the fight against apartheid.
Filming an Isicathamiya competition in Durban, in which large groups perform traditional Zulu vocal music, our intrepid South Africa director, Tanzanian Ruhi Hamid, found herself having to get clearances for 17 groups, each with 20 members.
Our production co-ordinator, Rosie Colman, sat at the registration table getting release forms signed and collating information about each group and their songs.
Clare Tavernor - My tricks of the trade
Don't let logistics put you off a great story – some of the best moments filming in Africa were after a nightmare journey or demanded a last-minute change in the schedule.
Don't drink Tuareg tea if you want to sleep at all that night.
Don't drive after dark in West Africa – the roads are horrendous and there are no lights. Driving will always be the most dangerous thing you do.
Make sure to ask locals for suggestions – we found a wild and sweaty Fuji band playing at a drinking spot outside Osogbo after a tip-off to our fixer.
Pack spare cables and equipment and learn how to fix things on the road –extreme heat and humidity is tough on kit.
If you are visiting a village chief, always take Schnapps.
The show began at 10.30pm when the fi rst group came on stage in sharp matching suits and shiny shoes for a dramatic, emotional performance.
As they left the stage, we decided to interview the lead singer. Five minutes in, our fixer Zamo and Rosie came running, looking panicked.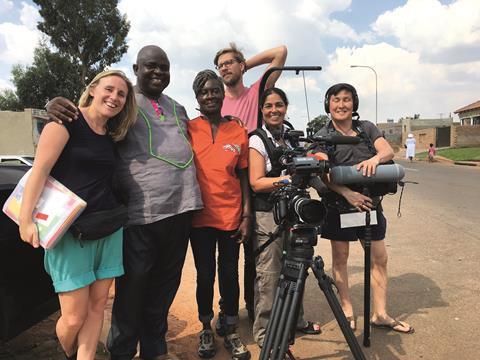 The second group were angry we were not filming their performance and the audience was incensed. Some even threatened to torch our crew van if we didn't return immediately.
The crew spent the next six hours filming every performance and finally staggered out, just in time to film the sun coming up.
The final episode was a quest to uncover the ancient roots of African melodies in Mali, a desert country that best encapsulates the range and virtuosity of African music. The griots, the country's musician caste, have an unbroken musical tradition and Mali is also the home of famous musicians such as Salif Keita and Ali Farka Touré.
Kidnap risk
Jihadi war meant music was banned across vast swathes of the north of the country. We had to undertake specialist training and plan our filming trips carefully to minimise the risk of kidnap as we travelled, so most of the episode was filmed in the capital, Bamako, a safe haven for musicians escaping Sharia law.
Despite the risks, we filmed some truly magical moments: Grammy winner Toumani Diabaté duetting on the Kora with his eldest son Sidike – who is Mali's biggest pop star; a spine-tingling performance by 12-yearold griot singer Ami Diabaté; and a blistering performance by Bassekou Kouyate at an impromptu party.
It was an amazing experience, made possible by a remarkable team of people. We self-shot on C300 cameras, which often keeled over in the 40°C heat, and spent our evenings patching kit together while trying to wrangle musicians for the next day's schedule.
Some readers may be familiar with 'Africa time'. Factor in 'musician time' and you get an idea of the scale of the achievement.
FIGHT FOR YOUR RIGHTS: CLEARING THE MUSIC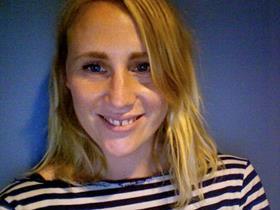 Rosie Colman - production co-ordinator
Clearing the music was probably the most complicated part of the shoot.
We wanted to make sure the documentary was full of the best and most beautiful music we could find, and to truly represent the richness and variety.
We had to clear the music from the signed artists we filmed with, as well as any additional recorded music we used through PPL and PRS.
Many were rare tracks by obscure artists, some of whom are now dead. Or even worse, their estates were in dispute or had been sold to untraceable label owners or licencing agencies. Each track could take weeks to clear.
When we found a track wasn't clearable on PRS and PPL, we had to dig deeper. We would contact the music publishers and record labels directly to try to resolve the problem.
A lot of the time, it emerged that there were no disputes; the copyright issues had been resolved years ago but the track simply hadn't been updated on the system as details hadn't been passed on.
FOLLOWING THE SYSTEM
We pushed and pushed until the publishers and labels got their tracks correctly registered. The BBC drew up a brilliant temporary clearance contract that we asked the rights owners to sign to confirm that this would happen and that there were no issues.
This is the part that gave me the most satisfaction: finally, the artists would get their royalties and hopefully people would use their music more in the future as it was all clear and good to go.
Where disputes were not resolved, we would contact the artist and track down any other copyright owners to ask them to contact their label and get it straightened out.
This was easier said than done. People would say: "It's fine, man, use the track; we want you to use it." But things aren't so laid back in the Western world and we had to follow the system.