The genre is fighting hard to remain relevant in the digital age
The year has started with a bang in the non-scripted world, with ratings, scheduling, international sales and commissioning decisions all attracting attention.
British shows at opposite ends of the tonal spectrum are delivering success overseas: broadcasters in Belgium and Poland have struck format deals for ITV Studios' Love Island, while five other European networks, including RTL in the Netherlands and TV2 in Denmark, have bought Channel 4 and Spring Films' hard-hitting access piece Prison.
The latter's youth credentials are worth shouting about almost as much as the former's. When the delayed third episode of Prison went out, almost a quarter of its 1.4 million viewers were 25 to 34 year-olds, which was miles ahead of the 14% slot average. That's well over 300,000 young adults tuning in at the time to watch an uncompromising portrait of life behind bars.
Young people's appetite for high-quality true stories is a point picked up by Sam Barcroft in his column for us this week. He has built a next-generation business delivering docs on YouTube and other digital platforms alongside long-form commissions from the likes of Netflix and traditional broadcasters.
"The recommission of The Circle was one of the industry's worst-kept and most controversial secrets"
Sam points to the linear schedule being under pressure from changing viewing habits, and he's right – but it's not going down without a fight.
In his report from CES 2019, Decipher's Nigel Walley notes that Amazon is to launch a DVR to allow consumers to record from the good-old schedule, and C4 has plans to reimagine The Circle with more interactivity when it returns this year.
That recommission was one of the industry's worst-kept and most controversial secrets, though the narrative that The Circle's first run was a ratings disaster has been overstated.
It attracted an average of 980,000 (6.4%) across its three-week run in a regular 10pm slot (without factoring in All 4 views), putting it about 10% behind the channel's slot average, although it doubled the benchmark share for 16-34 viewers.
The format provoked the industry's ire largely because of its cost. The Netflix format deal and a series of production changes will surely make The Circle's second series far cheaper per hour for C4, though it will likely remain among its most expensive shows and needs to demonstrate significant return on investment.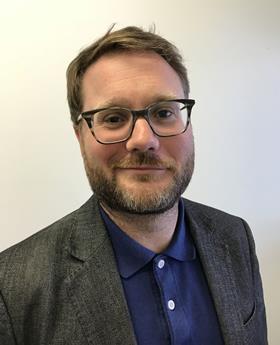 One change will be to offer viewers a greater chance to impact the narrative via a weekly live episode.
That might sound a bit Bandersnatch-y, but it is another example of how non-scripted programmes are continuing the battle to stay relevant. There's plenty of change afoot, and no shortage of hard work going into how to navigate it.
Chris Curtis is the editor-in-chief of Broadcast