New three-year deal will see Globecast deliver tennis world feed for more than 20 ATP events around the world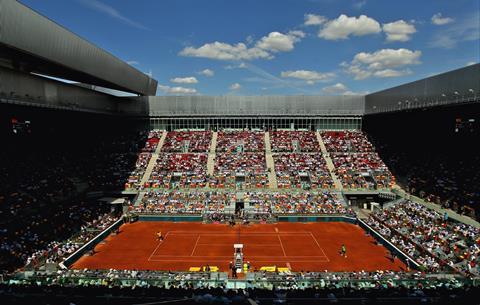 Globecast has struck a new three-year deal with tennis rights owner ATP Media, the broadcast production and distribution arm of the ATP World Tour.
The deal sees Globecast supplying ad hoc distribution services for the ATP World Tour Masters 1000s, the ATP World Tour 500s, the Next Gen ATP Finals, and the Nitto ATP Finals — which total more than 20 events.
Acting as a distribution hub for ATP Media, Globecast consolidates all live content produced by ATP Media's productions around the world and provides helpdesk support to all the international rights holders.
Globecast provides satellite backhaul from venues to London, combines them with incoming fibre deliveries, then selects content to create a master feed. This hybrid model helps ensure delivery of a resilient, redundant world feed. This feed, as well as supplementary feeds covering additional matches, are then distributed to broadcasters in Europe, Asia and America.
ATP director of broadcast and technology Shane Warden said: "We're really pleased to be renewing our partnership with Globecast. Over the last few years they have delivered a consistently high-level service and are well placed to evolve with our ambitious plans."