Gravity Media Group (GMG) is planning further acquisitions in the wake of its purchase of London-based sports producer Input Media.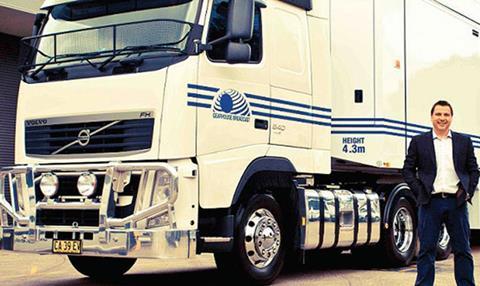 GMG chief executive John Newton told Broadcast: "We are always looking to add value to our business by offering the latest and broadest range of technologies in as many geographic markets as possible."
The multimillion-pound deal, announced last week, is the first major acquisition the Hertfordshire- headquartered group has made since investment management firm TowerBrook Capital Partners took a minority stake in the company last September to fund future growth.
Existing subsidiaries include facilities providers Gearhouse Broadcast and Hyperactive. GMG bought French RF links specialist ACTIS in 2015 and owns 50% of German camera firm Spidercam in the Australia and New Zealand region.
"The major driver for us wanting to purchase a company like Input Media was to shift from being just a facilities provider to being a turnkey provider of production services," said Newton. "We are now able to offer a complete solution to clients who don't have all the facilities in-house."
In particular, the deal opens the door to new commercial models for emerging technologies such as remote production, with Input Media overseeing productions from its London HQ and Gearhouse handling the on-site facilities.
"The proliferation of IP-based hardware is changing sports production by allowing us to do more on a remote basis," said Newton. "However, it won't change overnight and remote production is not right in all cases.
"It can benefit productions that are spread over large distances, but makes less sense where you want to capture the festivities of a large occasion. If producers are stuck in a bunker, it can lead to a cookie-cutter process."
The economics of IP production do not yet work, he added. "What you save on not sending people to a venue you spend on connectivity, so it becomes a zero-sum game. Only when the cost of bandwidth and IP equipment comes down will IP allow you to do more remote production and to change working practices."
GMG partners with BSI to produce coverage of motorsport V8 Supercars including in-car telemetry and on-board cameras.
Newton revealed that the firm is preparing to debut a real-time 360- degree feed from a Spidercam.