Shooting a primetime documentary with an iPhone was a technical milestone for RTÉ, writes Jean Devlin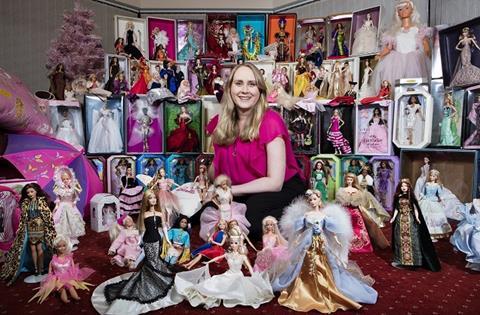 When I was asked to produce a documentary shot solely on the iPhone 6S+, to be broadcast in a primetime slot on RTÉ One, I had my doubts.
Then I met director Eleanor Mannion and started to explore the capabilities of the Filmic Pro app.
Eleanor's vision and the power of the format — its fl exibility, range and intimacy — soon convinced me that it was not only possible, but potentially a game-changer.
The documentary, The Collectors, focuses on an eccentric group of people with an obsession for collecting various items, from Dinky cars to Coca-Cola merchandise.
The 60-minute programme, which was broadcast at 9.35pm on a Tuesday night, achieved a 22% audience share and got great reviews and feedback.
Crucially, the story took precedence over the technology. It's doubtful viewers would have noticed that it was shot on an iPhone.
The Filmic Pro app allows manual manipulation of the exposure, along with white balance, focus and a variety of resolutions and frame rates. During filming, a key piece of equipment was the Feiyu Tech G4 Pro 3 Axis gimbal, a stabilising device that facilitated handheld shots and seamless movement when panning and tilting.
The sound was recorded using either a single radio mic connected directly to the iPhone, or a rifle mic connected via an XLR using an iRig Pro.
We initially wanted to shoot interviews using Eye Direct interview kit to help weave the footage together and thematically link the contributions.
In the end, we succeeded in achieving personal, revealing interviews without a cumbersome and costly Eye Direct rig simply by asking the contributors to look directly at the iPhone's lens.
Our offline edit was done at RTÉ using Avid Media Composer 8.5.
We graded and onlined the project at Dublin-based Egg Post Production. For colourist Nik Panteris, it was a challenge to overcome the iPhone's limitations: the size of its sensor, for example, resulted in some moire patterning and alias artifacts.
This meant Nik had to run every clip through highquality filters to minimise the effect of the aliasing — fortunately, this worked well.
The ubiquity of smartphones in everyday life helped to create an intimate atmosphere during fi lming, putting the contributors at ease and making it easier to capture natural moments.
The iPhone is also light and transportable, which cut time, cost and hassle when filming abroad.
So would we do it again? Without question.
The iPhone made it easy for everyone — behind and in front of the handset — to tell an engaging story.
Of course, this style of shooting is not for every project. But for an intimate, quirky documentary like The Collectors, it provided a level of flexibility and accessibility that would be difficult to beat.
Jean Devlin is a producer at RTÉ
This article is taken from the Sep/Oct issue of Broadcast TECH