YouTube channel uses Ursa Mini Pro 4.6K and the Blackmagic Pocket Cinema Camera 4K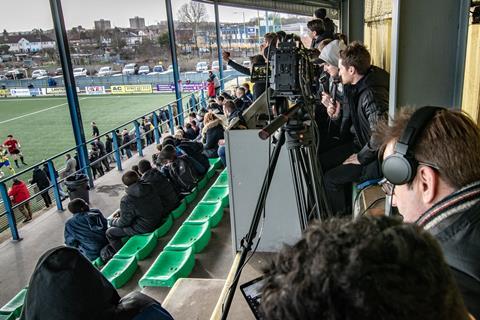 YouTube football channel Hashtag United is using Blackmagic Design's Ursa Mini Pro 4.6K and the Blackmagic Pocket Cinema Camera 4K as part of a production package to document the club's journey into the English national league system.
Vlogger Spencer Owen first set up Hashtag United as a YouTube Channel in 2016, playing exhibition-style games and friendlies that were filmed and posted online. This season (2018/19) Spencer has gone a step further and taken the football club semi pro.
Now in the Eastern Senior League Division One South, Hashtag United is playing every Saturday, and a growing number of fans are coming down to the ground to support in real life. "Content production has had to speed up," said operations director Neil Smythe. "We need to be telling our story in real time, like any other football club would, or we'll lose out."
For daily broadcast sports stories, covering sport production, distribution and tech innovation, visit Broadcast Sport and bookmark the Broadcast Sport homepage, http://www.broadcastnow.co.uk/sport
Hashtag United says it required a camera solution that would strike a good balance between image quality and more manageable file sizes.
"Both the URSA Mini Pro and Pocket Cinema Camera 4K fit our needs perfectly," Smythe said. "We have a good choice of professional codecs, and the extended video mode means we can work with the images straight out of the camera with little or no post."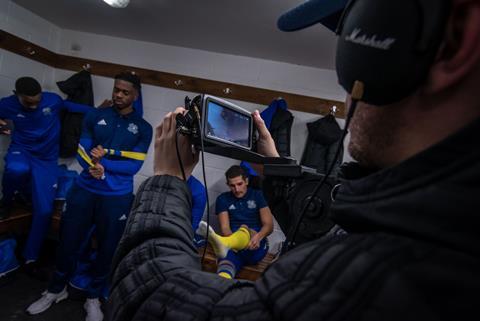 "The improved low light sensitivity on the pocket camera is another huge bonus. It guarantees we can shoot practically anywhere, even a dimly lit changing room during the manager's half time talk and rely on nothing more than the available light."
According to Smythe, the URSA Mini Pro is also good outdoors. "I use this camera to film training sessions and Spencer's commentary, and the built-in ND filters are a life saver in the variable weather conditions."