Sony is promoting the Hawk-Eye camera and server technology for lower-cost remote recording of arts productions.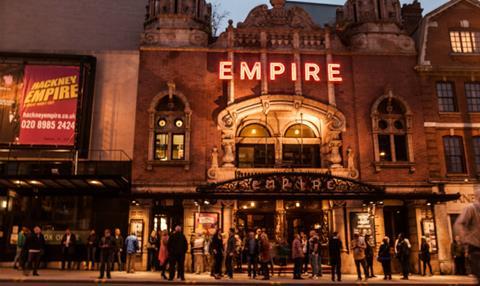 Hawk-Eye is commonly used to visually track the trajectory of moving balls in sports such as cricket, tennis and rugby, for both officiating and broadcast analytics.
A proof-of-concept system has been installed at the Hackney Empire in London for recording stage productions using remote controlled cameras.
The trial will enable Sony and Hawk-Eye "to produce original content at a far lower cost than was previously possible with typical OB production facilities," said Edward Hawke, director of operations at Hawk-Eye Innovations.
The package consists of automated camera systems, production software and a set of servers that can each ingest and record up to 12 HDSDI inputs. "The inherent scalability and flexibility of the solution means it could potentially be put to use for productions of all sizes, in almost any sector," said Hawke.