Three new categories will be presented at the ceremony, which takes place on 5 July at The Brewery, London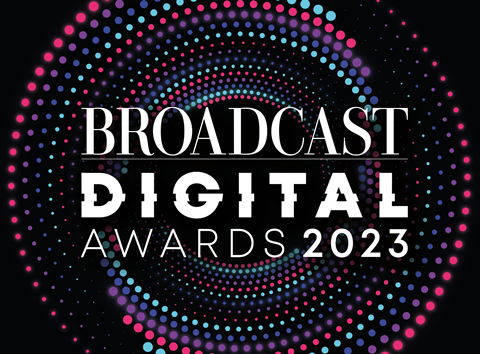 The shortlist for the Broadcast Digital Awards 2023 has been revealed, with several new categories introduced to reflect the strength and volume of entries.
Best Specialist Factual Programme, Best True Crime Documentary and Best Current Affairs Programme will all be presented for the first time and the three new categories have generated shortlists featuring a wide range of channels, platforms and production companies, including the likes of BBC Africa Eye and Netflix, Zandland and Apple TV+, and Britbox UK and BET UK.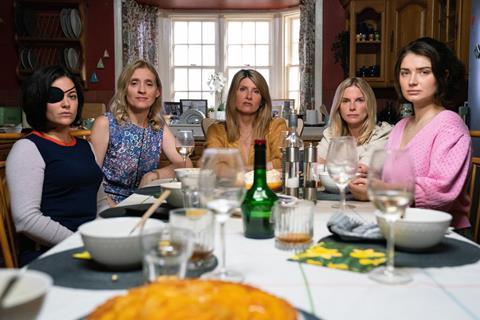 In a Best Drama Programme category packed with major titles, Bad Sisters, I Hate Suzie Too, and Red Rose will go head to head with Slow Horses, The Devil's Hour, and This England.
Sky Documentaries has delivered a strong performance in Best Documentary Programme, where it is responsible for four of the six shortlisted entries.
Kingdom of Dreams, Mother Teresa: For the Love of God?, Scouting for Girls and Spector will go up against Disney+'s Finding Michael and The Footballer, His Wife and the Crash, from ITVbe.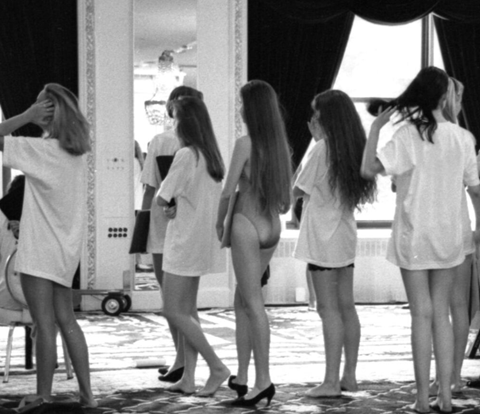 Meanwhile traditional broadcasters and online challengers will compete in Best Entertainment Channel, with Channel 4.0 and LADbible TV vying with BBC3, Dave, and E4.
Several of those same entrants are also nominated in Channel of the Year, in which BBC3, CBeebies, Dave, E4, More 4 and Sky News will do battle.
Emerging indie Zandland picked up three nominations: Secret World of Incels (Best Current Affairs Programme), Kingpin Cribs (Best Short Form Documentary) and the company for Best Multichannel Production Company.
In the latter it is up against a strong field of Air TV, Fulwell 73, Lime Pictures, Strawberry Blond TV and Yeti Television.
The Broadcast Digital Awards 2023 takes place on Wednesday 5 July at The Brewery in London
For sponsorship enquiries please contact Francesca.Verdusco@mbi.london and for table enquiries please contact Nitin.Kundra@mbi.london
For more information and to book a table please click here
Digital Awards Shortlist 2023
Best Comedy Programme
Ellie and Natasia, Nit Television for BBC
Extraordinary, Sid Gentle Film for Disney+
Funny Woman, Potboiler Productions for Sky Comedy
Live At The Moth Club, Baby Cow Productions for Dave
Plebs: Soldiers of Rome, Rise Films for ITVX
We Are Not Alone, Big Talk Productions for Dave
Best Content Partnership or AFP
AbracadOpera!, Somethin' Else for Sky Kids
Cooking With The Stars, South Shore for ITV1
Game & Glory, BBC Studios in partnership with ESL for Twitch & YouTube
Glow Up: Britain's Next Make-Up Star, Wall to Wall Media for BBC
Hollyoaks' 'Long Walk Home' with UK Home Office (OMD), Lime Pictures for E4 & Channel 4
Unlocked: What Does It Mean to Be Free?, The Space for Sky Arts
Best Current Affairs Programme
Chaos in Kabul: Escaping The Taliban, Sky News for Sky Documentaries
Occupied, BBC World Service Documentaries for BBC World & BBC iPlayer
Scam Land: Money, Mayhem and Maseratis, Forest for BBC
Sex for Work: The True Cost of Our Tea, BBC Africa Eye & BBC Panorama for BBC Africa YouTube
Sexsomnia: Case Closed?, BBC UK Insights Team for BBC
Untold: The Secret World Of Incels, Zandland for All 4
Best Digital Children's Content
Game on Grandparents, Electric Robin for CBBC
Lloyd of the Flies, Aardman for CITV
Lovely Little Farm, Darrall Macqueen for Apple TV+
My Life: Eva's Having a Ball, Fresh Start Media for CBBC
Newsround Special: Ukraine – The Children's Story, BBC for CBBC & BBC iPlayer
Operation Ouch! Let's Talk About Cancer, 141 Productions for CBBC & BBC iPlayer
Best Digital Support for a Programme
Hollyoaks, Lime Pictures for All 4 & E4
Outsiders: Social Media Support, UKTV for Dave
RuPaul's Drag Race UK – ASMR, BBC Three Digital for BBC
Taskmaster, Avalon Television & Avalon Promotions for Channel 4 & All 4
The Masked Singer, Bandicoot & StoryHunter for ITV
The Traitors, Studio Lambert, Metavision & Social Chain for BBC
Best Digital Support for a Strand, Channel or Genre
BBC Three, BBC Three for BBC
Film 4, 4Studio for Film 4
Game On!, Warner Bros. Discovery for Cartoon Network
Newsround, BBC for BBC Newsround
The Other Side of the Story, BBC Education for BBC Bitesize & BBC News
UKTV Play Social Media, UKTV for UKTV Play
Best Documentary Programme
Finding Michael, Shine Productions & The Natural Studios for Disney+
Kingdom of Dreams, Misfits Entertainment & Fremantle for Sky Documentaries
Mother Teresa: For the Love of God?, Minnow Films for Sky Documentaries
Scouting for Girls: Fashion's Darkest Secret, Wonderhood Studios for Sky
Spector, Lightbox for Sky Documentaries
The Footballer, His Wife and the Crash, Collective Media Group for ITVbe
Best Drama Programme
Bad Sisters, Merman & ABC Signature for Apple TV+
I Hate Suzie Too, Bad Wolf for Sky Atlantic
Red Rose, Eleven Film & eOne for BBC & Netflix
Slow Horses, See-Saw Films for Apple TV+
The Devil's Hour, Hartswood Films for Prime Video
This England, Passenger Pictures, Revolution Films & Fremantle for Sky Atlantic
Best Entertainment Channel
BBC Three
Channel 4.0
Dave
E4
LADbible TV
Best Entertainment Programme
Don't Hate The Playaz, Monkey Kingdom for ITV2
Harry Pinero's Worst In Class, Wall of Productions for Channel 4.0 YouTube
Love In The Flesh, Ten66 Television for BBC
Never Mind the Buzzcocks, Talkback, a Fremantle label, for Sky Max
Rob & Romesh VS…, CPL Productions for Sky Max
RuPaul's Drag Race UK, World of Wonder for BBC
Best Factual Channel
More 4
Sky History
Yesterday
Best Popular Factual Programme
Big Zuu's Big Eats, Boom for Dave
Catfish UK, Viacom International Studios UK for MTV UK
Married at First Sight UK, CPL Productions for E4
Olivia Attwood: Getting Filthy Rich, Optomen TV for ITV2
Ross Kemp: Shipwreck Treasure Hunter, Honey Bee, Freshwater & Motion Content Group for Sky History
World's Most Dangerous Roads, Renegade Pictures for Dave
Best Programme Acquisition
Brookside, Mersey Television (Lime Pictures) for STV Player & Channel 4
Mystery Road: Origin, Bunya Productions for BBC
The Dangerous Rise of Andrew Tate, Vice News for BBC & Vice
The Last of Us, HBO in assoc with Sony Pictures Television Studios, PlayStation, Naughty Dog, Word Games & The Mighty Mint for Sky Atlantic
The White Lotus, HBO in assoc with Rip Cord & The District for Sky Atlantic
Trom, Re:Invent Studios, KYK Pictures & True North for BBC
Best Short-Form Documentary
#OurFrozenPlanet – Frontline Voices, BBC Studios for BBC Earth YouTube
Finding My Torturer, BBC Eye Investigations for BBC World Service
Fractured Reality, BBC Studios Social & BBC Studios Production Science Unit for BBC Earth Lab YouTube
Home, BBC Studios for BBC Reel
Kingpin Cribs: Drugs, Death And Pet Tigers, Zandland for YouTube
Nemtsov's Shadow, BBC Eye Investigations for BBC website
Best Short-Form Format
Black Britain Unspoken, Warner Bros. Discovery for Discovery+
Hollyoaks IRL, Lime Pictures for YouTube
It's Alright To Be White, Flying Shoe Films & Ultra Haze for Channel 4.0 YouTube
Nella Rose's Flight Mode, Goat Films for Channel 4.0 YouTube
Snack Wars, LADstudios for LADbible TV
Tisho Fforc?, Afanti Media for Hansh
Best Short-Form Scripted
Red Flag, Baby Cow Productions for Channel 4.0 YouTube
Skint, Hopscotch Films for BBC
Small Doses, Objective Fiction for BBC
The Wedding, Create Anything for BBC Scotland iPlayer
What's Happening?, Baby Cow Productions for Baby Cow YouTube
William of Orangedale, Hat Trick Productions (NI) for All 4
Best Specialist Channel
Alibi
CBeebies
Crime+Investigation
History Hit
Sky News
Talking Pictures TV
Best Specialist Factual Programme
Gerry Anderson: A Life Uncharted, The Format Factory & Anderson Entertainment for Britbox
Italia 90 – Four Weeks that Changed the World, Blast Films for Sky Documentaries
Prehistoric Planet, BBC Studios for Apple TV+
Reel Britannia: A Modern History of British Cinema, Canal Cat Films for Britbox
Right Here Right Now, Beyond TNC for Sky Documentaries
The Evolution of Black British Music, Fan Studios & Motion Content Group for BET UK & MY5
Best Sports or Live Event Coverage
Extreme E – Island X-Prix – Sardinia, Aurora for 80+ broadcasters incl ITV4 & BT Sport
Isle of Man TT 2022, Greenlight Television for TT+
MOBO Awards 2022 in assoc with Lucozade, CC-Lab for YouTube
Road to Afro Nation: Davido Live, Naked & Thames (Fremantle labels) for YouTube Originals
The Death of Queen Elizabeth II, Sky News for Sky News
The Hundred, Sky Sports for Sky Sports Cricket
Best True Crime Documentary
Body on the Beach: What Happened to Blessing?, Viacom International Studios UK for MTV UK
Confessions of a Psycho Killer, Woodcut Media for Prime Video
D.B Cooper: Where Are You?, Fulwell 73 & PMZ Pictures for Netflix
Dublin Narcos, Blast! Films for Sky Documentaries
Fred West: The Glasgow Girls, IWC Media for Sky Documentaries
Libby, Are you Home Yet?, Candour Productions for Sky Crime
Channel of the Year
BBC Three
CBeebies
Dave
E4
More 4
Sky News
Gamechanger Programme of the Year
Bangers and Cash, Air TV for Yesterday
Gods of the Game: A Football Opera, Factory Films for Sky Arts
Made in Chelsea, Monkey Kingdom for E4
Royal Mob, Nutopia for Sky History
The Hundred, Sky Sports for Sky Sports Cricket
Multichannel Production Company of the Year
Air TV
Fulwell 73
Lime Pictures
Strawberry Blond TV
Yeti Television
Zandland