'Misguided attitudes' are throwing up barriers to entry, says Deborah Williams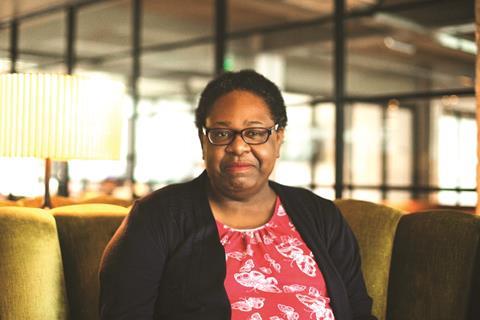 The industry could take another seven years to hit its off-screen disability targets, according to a Creative Diversity Network (CDN) report.
Today's (16 June) Interim Report on Doubling Disability recommended a range of improvements to help the industry meet its 9% off-screen Doubling Disability target by the end of this year, with that figure currently at 5.4%, according to January's Fourth Cut Diamond report. The initial aim to hit 9% by the end of 2020 was extended until the end of this year due to the pandemic.
But at the current pace of change, it will take until 2028 to hit the 9% target, and at least 20 for the TV sector to be representative of the UK's 20% disabled population.
Today's report said that numerous disabled people are "looking for work" and underemployment is the crux of the issue.
More than 80% of respondents said they have been unemployed at some point in the last five years, with a similar number stating that "management's poor understanding of disability and discriminatory views about disabled people has limited career progression".
The analysis, which was carried out by Dr Marie Tidball and Catherine Bunting for the broadcaster-backed CDN, found that many respondents described how initially positive views of their suitability for a job changed after they disclosed a condition or impairment, with 83% saying that they found conversations about raising access requirements uncomfortable.
Recommendations
Today's paper issued a number of recommendations for the sector to hit its 9% target quickly, calling on broadcasters to set targets for increased promotion of disabled people to roles at every level of seniority, while clearing a path at entry point.
More support is required for freelancers in their early stages, it said, and a scheme should be established for disabled people between GCSE and higher education level to help them into broadcasting.
Broadcasters should band together to develop 'syndicated sector-wide funding' for investing in disabled talent and indies run by disabled people, the report went on to say, while also pushing them to produce an industry-wide peer support structure for mentoring.
The report pointed to a range of accessibility issues and said broadcasters and indies must work together to identify reasonable adjustments for on-location shooting and disabled talent's living arrangements while on set.
Meanwhile, broadcasters should work collectively to produce dedicated campaigns about increasing the employment of disabled people, drawing on organisations to create industry-wide resources.
This could include a film encouraging disabled people to join the industry to be shown across all PSB channels.
CDN executive director Deborah Williams said she is "hopeful" that the message about improving disability will be "embraced" in a similar vein to recent improvements for black, Asian and minority ethnic talent.
"Misguided attitudes are still throwing up barriers to entry and career progression at every level," she added. "[But] the industry has shown that it is capable of responding to the need for change – the recommendations in our report provide some fresh ideas to support the industry to get back on track," she added.