Creative Majority blueprint sets out wealth of recommendations
A landmark creative diversity report has called on the government to divert public funding only to schemes that comply with the Equality Act, create the role of commissioner for the freelance sector, and expand pay gap reporting.
The Creative Majority report was presented on Monday (13 September) to the All Party Parliamentary Group for Creative Diversity, which was formed in 2019 by former culture minister and Ofcom chair candidate Ed Vaizey and counts Floella Benjamin, Jane Bonham Carter and Tracey Brabin on its roster.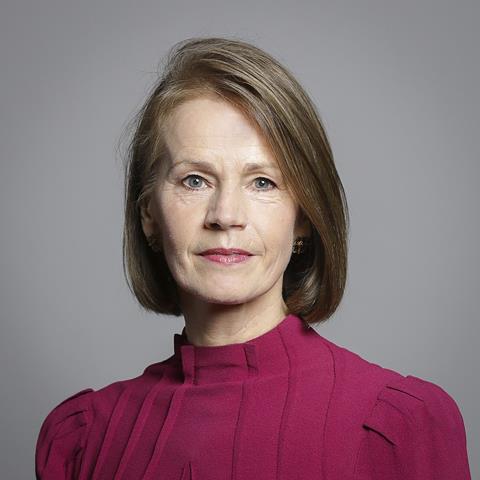 It provides a wealth of recommendations set within five categories (ambition, allyship, accessibility, adaptability and accountability), and looks to tackle the fact that the UK's creative sector workforces are "still not reflecting the diversity of the UK population, with the most powerful positions in the creative economy some of the least diverse".
The DCMS should utilise the "powerful tool" of only making public funding across the sector available subject to strict compliance with the Equality Act 2010, according to the report.
The Act has been "under-developed as a means of promoting and supporting diversity" given that so many creative sector entrants are given a headstart via public funding, added the report.
Other recommendations include a call for a "Freelance Commissioner", who would improve national data collection on the state of self-employment "to ensure resources are distributed more equally to those in different types of employment".
Such a commissioner could help freelancers access improved parental leave or sick pay, for example.
The financial impact of the Covid-19 pandemic was acutely felt by creative sector freelancers, with many of the 3m who failed to access government support coming from the TV and film industries.
Meanwhile, a Workforce Information Bill should be delivered by 2024 to increase mandatory pay gap reporting to smaller organisations, added the report.
As it currently stands, only companies with more than 250 staff have to report their pay gap, which is restricted to gender.
The report also called for "co-ordinated data collection" from both the government and private companies, while pushing the DCMS to force companies to "interrogate" their recruitment practices.
The report "lays bare the still-too-common belief that 'talent will always out'", according to APPG co-chair Deborah Bull in the foreword, who called for "bold and visionary leadership across government, at sector level and within organisations and businesses".
The report was penned by Kings College's Natalie Wreyford, Dave O'Brien and Tamsyn Dent with input from the likes of US network NBC Universal.