Turkey has quietly become one of the fastest-growing exporters of drama outside of the US and UK.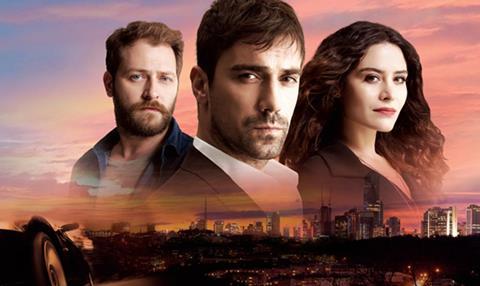 Distributor Endemol Shine Group
Producer Endemol Shine Turkey
Length 13 x 120 minutes
Broadcaster Fox (Turkey)
Glossy dramas including period thriller Magnificent Century and dark family tale Elif have been sold to more than 75 territories, with the latter being acquired by Netflix in the US and UK.
Endemol Shine hopes its latest Turkish thriller, Intersection, can make a similar global mark.
Intersection tells the story of a young paediatrician, Naz Ozer, who must choose whether to stay with her husband Umit Ozer, a talented and polite car designer, or leave him for Ali Nejast Karsu, a rich but toothless oligarch.
The decision becomes more difficult as Karsu goes bankrupt and Ozer is corrupted by power.
"It's about a woman at a crossroads, in between relationships with two men when a twist of fate confuses matters," says Marina Williams, chief operating officer, international operations, at Endemol Shine Group, who established the company's drama presence in the country in 2014.
The 13 x 120-minute drama, directed by Turkish film director Omer Faruk Sorak (Heist School), is known locally as Kordugum, which translates literally as The Knot.
The series is produced by Endemol Shine Turkey for free-to-air broadcaster Fox. It scored above-average ratings for the channel when it aired in January, peaking with more than 1 million viewers.
Williams says Intersection's budget was between £175,000 and £250,000 an hour – high for Turkey but lower than for a comparable US or UK drama. "It's incredible what they can deliver quality-wise, in terms of design and location, on this budget," she adds.
She says drama series are able to secure higher budgets because the Turkish scripted market is "booming", with 80% of local schedules taken over by scripted series.
Endemol Shine kicked off its scripted push with Broken Pieces (Paramparça), a family drama for Star TV that was recently renewed for a second series of 34 episodes.
"We initially entered the market as a non-scripted player and quickly realised we needed to get into the scripted field, but it was not easy because there were a lot of local competitors," says Williams.
Turkish drama exports have increased hugely over the past few years. Media consultancy Deloitte found that the value of TV exports grew from around $10m (£7m) in 2008 to $150m (£105m) in 2013.
"It's phenomenal that Turkish drama is working so well outside of Turkey. It originally started to work in the Middle East and Eastern Europe, but then spread to Asia and Latin America," she adds.
Turkish dramas have been particularly successful across South America, largely due to their similarities to long-running novelas.
For instance, ATV's Sila recorded the same rating in Chile as a major Copa America qualifying match between the country's football team and Brazil.
"These shows perform so well and if you compare the price of what you would pay for a local commission and what they pay for Turkish acquisitions, it is very smart," says Williams.
The next step is to achieve similar success in other key markets. The forthcoming launch of NBC's Game Of Silence, based on Turkish crime drama Suskunlar, should help this.
"I would love to see more Turkish shows being sold to broadcasters in the US and Western Europe on both levels – as a finished tape but potentially as a script for adaptation," Williams says. "I don't see why not because the writers are incredibly strong."