NBC has ordered a series based on Spartan Race, a series of obstacle courses that vary from three miles and 20 obstacles to 26 miles and 60 obstacles.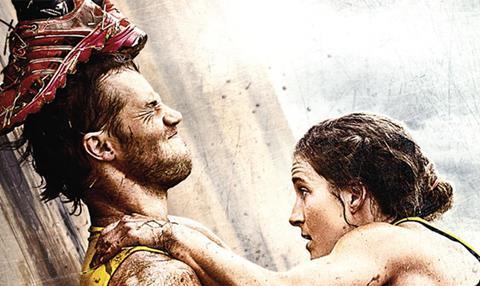 Distributor NBC Universal International Distribution
Producer A Smith & Co Productions
Length 7 x 60 minutes
Broadcaster NBC (US)
Launched in the US and franchised to 20 countries around the world, the race has been described as a more extreme version of Tough Mudder. It is now being turned into a TV series by Tinopolis-owned producer A Smith & Co.
The series is a team competition following groups of friends, family and colleagues, who must work together to battle over mud, water and fi re to win a cash prize. Each team will be made up of five competitors: two men, two women and one Spartan elite competitor.
There are six heats leading to a grand final, which will air on NBC later this year.
NBC Universal's international format division is subsequently looking to roll out a series of local versions around the world.
It is being sold as a complementary format to American Ninja Warrior – and given that show's relatively complicated international rights situation, one that could be easier to licence.
"This isn't a Top Chef versus Master Chef situation," says NBC Universal senior vice-president of formats Yvonne Pilkington. "Channels with a certain demographic and budget will be able to air both; I don't want them to be pitched as rival formats. This has the simplicity of American Ninja Warrior, and because it's set outside, it feels tougher and more dramatic."
NBC Universal is looking to set up an international production hub for Spartan Race, which is filmed in Georgia in the US. "The goal is to shoot several versions in one location. We're looking for more than one hub, perhaps one in Asia and one in Europe," Pilkington says.