Nickelodeon US has become proficient at churning out tween live-action hits, many of which have originated from its Latin American division.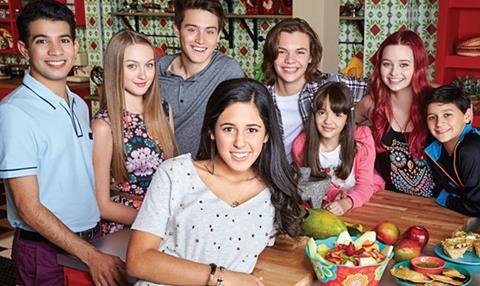 Distributor Viacom International Media Networks
Producer Nickelodeon US
Length 40 x 30-minutes
Broadcaster Nickelodeon (US)
Its latest offering, Talia In The Kitchen, is based on Toni La Chef, created by Catharina Ledeboer and the team behind hit teen format Every Witch Way.
The closed-series telenovela, launching at Mip TV as a complete series, ran for two seasons in the US and follows 14-year-old Talia as she discovers her passion for cooking after moving in with her eccentric grandmother.
With the help of her friends and her late father's magical spices, Talia attempts to revive the family's restaurant business while battling against a rival eatery, by using food that stirs people's emotions.
"Talia In The Kitchen is an example of how Nickelodeon is generating content not just from the US outward but from the outward in," says Nickelodeon senior vice-president, international programme sales, Caroline Beaton.
She believes the series has all the ingredients needed to achieve global success – especially in territories where Nickelodeon has a strong live-action presence, such as Latin America, Southern Europe, the Middle East (where Viacom has a strong partnership with MBC), Canada and the Nordics.
Expect a number of similar formats to hit the market from the company's US stable following parent Viacom's investment in a new Miami-based international production studio.
The first show to be greenlit from this facility is 20 x 30-minute teen android drama I Am Frankie, which goes into production later this year.