From Engregages (Spiral) and Braquo to Les Revenants (The Returned) and Disparue (The Disappearance), French-language drama is an increasingly popular global export.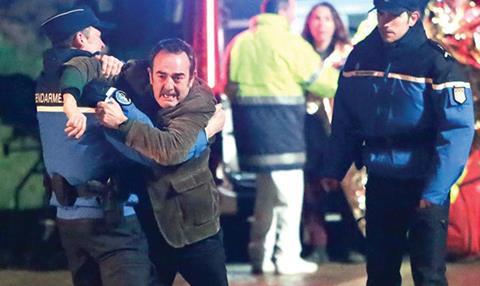 Producer GTV Productions
Distributor Zodiak Rights
Length 6 x 60 minutes
Broadcaster France 3 (France)
Figures from the Centre National du Cinéma et de l'Image Animée (CNC) and TV France International recently highlighted that French TV sales have hit their highest ever total after growth of 43% over the past 10 years.
This has been helped by 19% growth in sales to the UK in the past year, most notably shows such as BBC2 acquisition Versailles and Walter Presents purchases Spin and Kaboul Kitchen.
The latest French thriller looking to cross the Channel is L'Accident (The Accident). The 6 x 60-minute drama is based on Linwood Barclay's novel, switching the action from Milford, Connecticut, to the peaceful resort of Sainte-Lune in Britanny.
It follows the death of Rebecca Cauvy, whose body is found on a motorway slip road. Despite being drunk and her car facing the wrong way, Cauvy's husband Gabriel, played by veteran actor Bruno Solo, believes there was foul play.
Linking up with the young local police captain Solene, played by Charlotte Talpaert, the pair start an investigation in the small, crisis-struck community.
Adapted by Olivier Prieur, who wrote for Spiral, the drama is produced by Banijay-owned GTV Productions, the Christian Charret-founded indie that co-produced political thriller Occupied for French public broadcaster France 3.
Set to TX later this year, The Accident is being launched at Mipcom by Zodiak Rights, the distribution arm of the recently merged Banijay Group.
Zodiak Rights head of scripted Caroline Torrance says The Accident is an "edgy" and "stylish" production.
"The crime genre continues to assert its evergreen status in the global market and our own recent successes in this space, with the likes of Public Enemy and The Disappearance, demonstrate that the appetite for premium crime series, and notably those in the
French language, shows no signs of diminishing," she says.