Last chance to submit entries for Hot Shots - the most talented under-30s in TV.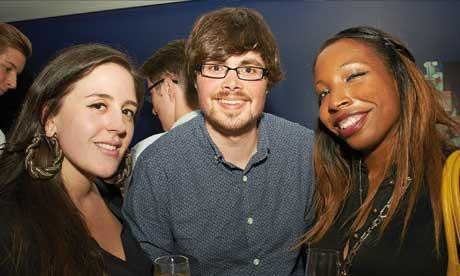 Broadcast is on its annual hunt for the Hot Shots of the TV world.
Anyone working in TV can nominate peers, staff and freelancers for the supplement, which will be published on 22 August and distributed at the Media Guardian Edinburgh International TV Festival.
Candidates will be selected by the Broadcast team and will be invited to a series of group photoshoots in central London in early July.
We will be looking for ambitious people with some impressive achievements under their belt, including leadership on major projects or commissions. Our Hot Shots will have at least one broadcast or multiplatform credit and a testimonial from an employer.
Entries are due by Friday 23 May.
Candidates must still be 29 or under on Friday 22 August.
Entries are sought in the following categories:
Directing – directors, assistant directors, producer/directors
Production – producers, assistant producers, executive producers, series producers, development producers, researchers, format creators, creative directors
Writing – scriptwriters, script editors
Craft & post – directors of photography, editors, assistant editors, sound mixers, colourists, post-production producers, graphics designers, tracklayers, VFX editors, animators
Business, Strategy and Marketing – schedulers, audience research, marketing managers, acquisitions, channel executives, PR executives, distribution executives
Digital – VoD managers, digital producers, social media experts, heads of digital, interactive producers, digital distributors, games developers
Download the entry form via the link (right)