IBC 2015: In the second part of our IBC preview, delegates tell Neal Romanek what they are hoping to see at this year's show.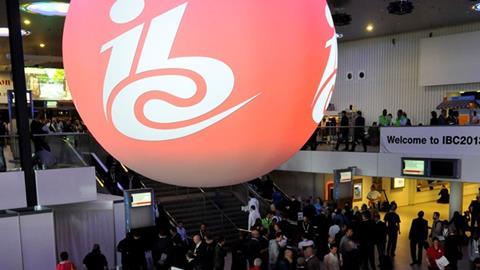 Chris Swan
Technical director, The CollecTV
Fixed-rig shows are still growing for us. We use EVS for all of our fixed rigs, but for our back-up records, we're looking to see what other manufacturers have to offer.
We'll be meeting US company Pronology as it has some interesting EVS integration systems. We're not looking to replace our EVS kit, but we are looking to enhance it. Our clients would like to reduce the cost of flying equipment or people around the world, so we will also be looking at remote working.
Shaun Wilton
Head of facilities, Shooting Partners
I'm interested to see how the ability to move video and data around has progressed, especially with Sony.
Its approach to sending [footage] directly from the camera is absolutely right. We also talked to Arri last year about people who want to shoot on the Amira but can't afford the post workflow because of the ProRes files at 100 megabits plus.
Arri has said a 50 megabit option will be available, and if it is, I will be sprinting to the Arri stand and then telling our customers about it.
Keith Harding
Managing director, Beyond HD
We will be looking for what's new in terms of wireless production.
The thing that's lagging behind is wireless camera control. Even the top-of-the-range systems are still not really up to the equipment we use them with. As far as I've seen, there's a myriad of them on the market, but they all use the same chipset. I'm keen to see which manufacturers have come up with something new.
Olly Strous
Head of post-production, ITN Productions
The core thing for us over the past year has been automation. What we have at ITN is reasonably sophisticated, but I've seen several bolt-ons that could take it to the next level. The other thing we've been discussing is the cloud and what clever things we can do with it.
One thing that was missing at IBC last year was how to properly use this technology. Everyone said that although you can spin up instances, there were questions over how long it takes to get material [to the cloud]. That's the problem I'd like to see fixed.
MC Patel
Chief executive, Emotion Systems
There are still many problems to solve in existing workfl ows. Our clients are looking at how to deliver and make TV content more costeffective, so automation strategies are very important. That's where most of our business drivers are. It fi ts into the dull end of the scale, because nobody gets excited about it, but it is where people get their chequebooks out.
Chris Steele
Managing director, Marquis Broadcast
Inter-platform workflows will be a big thing to look out for as broadcasters try to use more consumer-priced production tools with the infrastructure in which they have already invested.